"We come in peace," joked Leon Newnham the CEO of Vista Cinema a little over a week before that phrase would take on a more ominous meaning when Russia invaded Ukraine. Rather than world politics, Newnham was referring to the announcement that Vista, the world's leading cinema point of sale and business technology solutions provider had acquired Retriever Solutions, a Colorado-based company that has been providing North American cinema operators with some of the very same offerings for more than three decades.
In fact, up until February of this year, Vista and Retriever would have been considered direct competitors with motion picture exhibitors being both of their core clients. Yet, that is not how Newnham sees it. "I see Vista and Retriever as natural allies," he said. "We are of like minds. We've both been successful. And I think the root of that success comes from our our passion and drive to do great things in the industry. I think that we will then do great things together."
Newnham understood why some of Vista and Retriever's clients might be nervous that, with the acquisition, products and services they were currently using might be significantly altered or even abandoned. "There's no sunset plan whatsoever," he said of the idea that Retriever's product development would be halted and replaced with similar offerings from Vista. "It's not about an acquisition rooted in removing costs out of businesses or any other kind of nefarious or more ominous needs. They offer great technology. They have a good number of customers. There was a deal to be done. That deal has been done and we're looking forward to working with them. There really isn't much more to it than that."
Retriever technology is already deployed at over 200 cinema locations through the United States. The company has just over 20 employees and, as of the end of 2021, was bringing in USD $4 million in annual revenue. Vista is keeping the Retriever team in place, and indeed, bringing them along to CinemaCon in Las Vegas this April to meet with existing and potential customers at their trade show booth.
Because most of Retriever's customers are small to mid-size independent exhibitors, when news of the acquisition was made public, some of the operators who rely on Veezi, Vista's software offering for independent operators, feared they either might be asked to switch systems or that Veezi would no longer receive the same kind of support.
Again, Newnham said that is not the intent either for Retriever, Veezi or Vista, "Retriever will continue to operate the same way they did before, because the team is not going to be vastly different in terms of its makeup and mission. They have the same mission they had before which is to offer great technology to the cinemas that use their product. We're going to continue supporting the Retriever product and the Retriever team ongoing. It's not about trying to rush out the door and remove access to it."
Instead, Newnham believes that the Vista and Retriever teams will now be able to review each others technology and collaborate on improved offerings. "I don't think we've even begun dreaming up exactly what we will do. But I'm sure that they have quite a few things that we will think of putting into Veezi or vice versa," he said.
The deal was put together after Retriever approached Vista about acquiring them. Despite the overlapping feature set in each of their product lines, there was some interest on Vista's part in expanding their own footprint in the U.S. as the company continues to rollout its new cloud platform. Retriever will remain a non-hosted solution running on an exhibitor's own hardware, just as it does today.
For Vista, the acquisition is all about increasing the scale of both companies to allow each to develop better technologies together. "The Retriever team and Vista team share that mutual desire to arm cinemas with awesome technology to give moviegoers great experiences," Newnham said. "The question that you should ask, I suppose, is will we be better able to do that after this acquisition? And the answer is yes."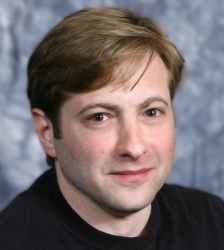 Latest posts by J. Sperling Reich
(see all)