It is safe to say calling off this year's ShowEast event was an outcome nobody wanted; not cinema operators, not studios, nor industry vendors and least of all the Film Expo Group, which organizes the conference. However, with changing travel restrictions, tightened budgets and ongoing COVID concerns, the Film Expo Group canceled ShowEast 2021 earlier today. The event was to have taken place at the Loews Miami Beach from November 8th through 11th.
The cancellation comes after the in-person ShowEast was abandoned in 2020 due to COVID and a half-day virtual event was held in December of last year. The hope was that, with vaccines rolling out, the annual fall gathering of movie theatre operators would be able to once again be held, as it usually is, in Florida. Up until this morning, that was indeed the Film Expo Group's intention, with the schedule of events being published just yesterday.
In a statement announcing the cancellation of ShowEast 2021, Robert and Andrew Sunshine of the Film Expo Group said:
COVID-19, company travel restrictions, fear of flying and large-crowd gatherings have drastically limited the number of attendees to ShowEast in Miami Beach. Despite a solid program of business sessions and screenings, former supporters are staying home until year's end.

We need to do what is best for the industry, and without the usual number of delegates, we feel this is the prudent decision to cancel ShowEast.

We apologize for the late notice and any inconvenience this decision may have caused.
The move comes five weeks after the Film Expo Group canceled this year's CineAsia in Bangkok, Thailand and two weeks after they wrapped what was hailed as a very successful CineEurope in Barcelona, Spain. Yet, in a sign that the cinema industry is still recovering from the economic and social effects of the pandemic, the trade show portion of ShowEast 2021 was scrapped in late summer.
Even so, it seemed as if ShowEast 2021 might be leaning into one of its strengths; scheduling screenings of numerous upcoming studio releases. ShowEast has always been the strongest annual film show for exhibitors, rivaled only by, perhaps, CineEurope. With its autumn slot on the calendar, right after the major fall film festivals, it is perfectly positioned to be the event at which the cinema industry can be introduced to the many highly anticipated titles that will be hitting theatres during the holidays and awards season. Over the years movies as wide-ranging as "Hurt Locker," "Frozen," and "Aquaman" have been screened.
While numerous attendees at the North Central NATO show in Des Moines, Iowa earlier this week were discussing their plans to be in Miami for ShowEast in November, the conference has historically had a large number of delegates from Latin America, most of whom may currently not be able to get into the United States due to various travel restrictions.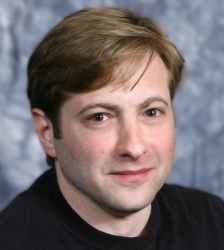 Latest posts by J. Sperling Reich
(see all)