With the COVID-19 pandemic continuing to disrupt countries throughout Southeast Asia the Film Expo Group has decided to cancel this year's CineAsia convention. The event was scheduled to take place in Bangkok, Thailand from December 6th to the 9th.
This will be the third consecutive year in which CineAsia has been canceled. In 2019, political unrest in Hong Kong, home to the show since 2009, forced Film Expo Group to call off CineAsia a month before the convention. The show moved to Thailand for its 2020 gathering, though the coronavirus pandemic scuttled plans for its December dates. This year, COVID has once again caused organizers to call off the event.
As was mentioned during panel discussions at CinemaCon in August, Southeast Asia has been hit with a resurgence of COVID-19 due to the spread of the highly contagious Delta variant. Lockdown measures throughout the region have not only disrupted global supply chains, but also caused at least eight markets to shutter cinemas, with no plans on reopening until October.
In a statement announcing the cancellation, Film Expo Group cited pandemic measures as one of the main reasons for the move, "Travel restrictions remain in force across all territories and we expect those to continue through year-end. Slow progress on vaccine rollouts and quarantine requirements all add to the challenges in the region."
Wanting to prioritize the safety of attendees, the Film Expo Group met privately with studios and industry participants during CinemaCon in August to discuss how and/or if CineAsia should take place. It became even more clear since then that holding a successful convention in SouthEast Asia this December would not be feasible.
That said, the Film Expo Group, says they are already planning for CineAsia 2022 with dates to be announced soon.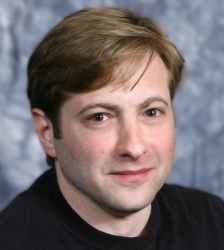 Latest posts by J. Sperling Reich
(see all)