This post is part of CJ's Top Women In Global Cinema 2021 – Redux.
How did COVID affect you and your business personally?
It had a huge impact on all levels of my life. A lot of worry has been part of my daily life both professionally and privately. Worry for my family and friends, of course, but also for our business. Through all this [the cinema experience] has almost become a symbol for society as a whole. For me, it has put a spotlight on the fundamental human needs and drivers. The need for shared experiences and the joy of that as well. The intolerable blandness and boredom of not interacting and not being able to get that both energizing and relaxing experience that a cinema visit is.
I have spent more time with my family – but at home only. I think the need for shared experiences with them is also what creates memories because I now almost have a hard time remembering what we have done all these days and weekends. On a deeper level it has become very clear what is important in life for me both personally and professionally and it really comes down to the relationships for me. Relationships with colleagues and guests, as well as friends and family.
How did your role, position and responsibilities change (if at all) during the pandemic? Can you tell us a little bit about what your days were like and what you were doing over the past year?
My role has not changed but my typical working day certainly has. Our cinemas in Northern Europe have been fully or partially closed for more than a year. And normally, I travel across the territory to visit our people, the cinemas and meet guests – NONE of this has been possible. So the leadership has had to move over to Zoom and Microsoft Teams which for me is very different and not completely in sync with the person and leader I am. I have also had to do more press and be more active, being in contact with politicians, health authorities, business forums etc. A lot of scenario-planning has also been part of my days.
Do you think COVID will change the cinema business? If so, how?
Yes, I am sure there will be change but I also think that it is too early to draw any certain conclusions – we have just opened up to guests again and, at the end of the day, it is what they want and are willing to pay for that shows us the way forward.
How do you believe the cinema industry can recover once audiences are able to visit movie theatres again?
I think going back to the basics of our business is how we will survive going forward; a wide range of good movies, big screens, great sound, great service and a shared experience with others. And of course, no disruptions outside of that room, all enjoyed with freshly made popcorn and a drink. And, of course, variations will be added to this as a business; new food and drink concepts, new formats etc. But the core is where we should always be starting from.
What do you like most about working in the cinema industry? What is one of your fondest memories?
I have a love for cinema, and movies, that goes way back and I have worked in this industry all of my professional life, so it's very hard to pick one thing that I like most. But if I have to, it would be that moment when you sit in one of our auditoriums and feel the anticipation in the room and the lights go down and the movie starts. You can feel a lot of shoulders sinking down and people leaning back and then it begins…the joy, the horror, the tears, the laughter or whatever those two hours bring you.
Being part of something that creates memories for people, surrounded by my team and colleagues who share that engagement and work really hard to give our guests something special. I also really like that there is always something new in our business – a new movie, a new format or a new cinema opening – and not least new audiences. To see a young child on their first cinema visit tells you all about the magic of cinema.
Okay, that was more than one thing, but I said it was too hard… I have a lot of fond memories through the years but something that stands out right now is when we reopened just a couple of days ago after being closed for six months. To meet the happy guests again was very emotional.
---
Navigation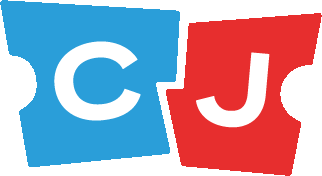 Latest posts by Celluloid Junkie Staff
(see all)