Cinema is taking some time to emerge out from the shadow of the pandemic. Some have predicted that globally, things won't start to return to normal when it comes to matching pre-pandemic audience volumes until 2022 at the earliest. This turbulence is not behind us, and it's likely to remain unsettled for the coming months.
So, how can operators prepare for the best possible return to form when lockdowns are lifted? Research has already shown that around a quarter of audiences will remain uncertain about returning to auditoriums any time soon. Securing dates of major tentpole releases like Bond will be a key part of the puzzle. But not to be overlooked, and beyond the trust issue of sitting in a dark room with numerous strangers after the pandemic period, will be seeking to grow audiences once again. And central to this suggestion is engaging with younger customers.
We know that cinema is an attractive and popular family pastime. We know that 16-34 year olds are instrumental in the success of new releases in their opening weeks. We also know that, if audiences go to the cinema at a young age, it makes a lasting impression: people become lifelong cinema fans. We even know that, pre-pandemic, heavy subscribers to streaming services remained frequent cinema goers. However, that was all pre-Covid, when streaming content offerings were mainly about the TV programme content, and when the line between access to new releases was mainly the sole preserve of the cinema. The impact of shortened release windows and people's access to new release content from their sofas is still an unknown quantity.
All of this makes it more imperative that when cinemas can come back, they come back strong. The industry is standing at yet another inflection point, and it is vital that a focus on how to get younger audiences back into the screens is critical. Simply focusing on the core cinema goer who is already entrenched in the medium, will leave even the most hopeful operators with an ageing market. Cinema operators cannot, by and large, control the content they receive. What they can control is their own environment. The current popularity of the TikTok channel sharing insights into how cinemas work underlines an interest in the medium with this demographic. But it needs to be reactivated.
Nothing motivates this audience quite as much as providing a unique experience, something they can share with friends. But this is a demanding demographic, and they go beyond being digital natives – digital experiences are intrinsic to how they meet the world. And let's be honest, most cinema complexes these days are quite similar – large, anonymous multiplexes with multiples rooms. The experience itself can be pretty mundane. But what if it wasn't?
To look in more depth at the role experience can play, we need to look outside the cineplex. The restaurant business is exceptionally harsh – some estimates show that four-fifths of restaurants go out of business in under five years. What makes people take the car to go to a specific restaurant for dinner rather than going to the nearest place? The food is better, the atmosphere is nicer, they may have seen pictures of attractive dishes, amazing reviews, or beautiful decorations on social networks. Restaurants work hard to curate a unique experience because they know in a cutthroat business, it is the experience which gives them the edge. Nowadays, most moviegoers go to the cinema closest to their home or workplace because they believe that their experience will be identical, no matter which venue they visit. There is very little differentiation between multiplexes, whereas we know that cinemas that make an effort to offer a different atmosphere, stand out. Just like Everyman Cinemas. We should take a leaf out of the book of restaurants.
Architecture can be a key differentiator, even more so than the technology offered. Providing a unique architecture both enhances the cinema experience and reaches a young audience who are looking for unique places to share on social networks. What if the cinema space itself became an enviable, instagrammable, sharable destination in its own right? What if cinema interiors became less cookie-cutter, and more distinctive, enhancing the whole experience of a cinema trip, beyond just the movie being screened.
If the environment itself became part of the experience, it would increase the perceived value of a cinema visit and have a positive effect on attendance – just look at what Picture House and Everyman have already managed by making the cinema more cosy.  A more social sharable venue will in turn create digital currency as it is shared and spread online, encouraging a positive spiral of interest. As an example, when our designs first spread online, they were rapidly picked up and used by just this demographic as TikTok backgrounds. But this issue goes further than that.
The core asset of cinema is a shared experience. We're not the only ones looking to rethink the cinema environment – some are trying to create micro-pods making the cinema still more exclusive. This doesn't solve operators' issues with needing volume attendance. What the shared mass experience can deliver, beyond volume of ticket sales, is a reason to attend ahead of just the release. Imagine a multipurpose space where people don't just transact with the film, but share the movie with friends, even dwell for longer under the screen roof. When this key demographic is losing interest in movies – it is now the fifth most popular pastime in the US for 18-24 year olds, with video games taking the top spot, industrywide action has to be taken.
Nowadays, most innovations in cinemas are technological: sound systems, projectors, screens, seating comfort. These innovations keep some distance from the domestic viewing experience, but for how long? Indeed, the democratization of home cinemas and video projectors of ever-increasing quality threatens the advantage of cinemas in this technological field. While operators have this advantage though, it should be exploited. Dazzle audiences with unrivalled surround sound, and crystal clear pictures which just cant be matched on the sofa. Only a cinema offers the vast screen, the true surround (without annoying the neighbours), in a shared environment where a film can be shared, ten feet tall, just as the directors planned.
I believe firmly that cinema can, and will, bounce back. Cinema is unique – it brings people together to share a story in a way other media can't. Yet, people need to be coaxed back out of their homes into the environment. That will take fresh thinking. Give audiences, especially younger ones, interactive and compelling reasons to reengage. Without these, the cinema space will likely continue to wane.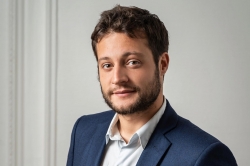 Latest posts by Nicolas Chican
(see all)