It seems fitting that in a year when many were skeptical the Cannes Film Festival could even take place successfully that it should end with its competition jury president, filmmaker Spike Lee, expediting the awards ceremony by erroneously announcing the event's top prize winner before any of the other trophies had been handed out. Perhaps Lee wanted to bring the 74th festival to a close before anything could possibly still go wrong. If accidentally revealing Julia Ducournau's "Titane" as the 2021 Palme d'Or winner is the worst thing that happened at this year's Cannes, and it pretty much was, then the festival could be deemed an overwhelming success.
Facing the task of holding the world largest film festival amid an ongoing global pandemic, the odds were not in Cannes' favor. Yet after 11-days the festival's general delegate, Thierry Frémaux, reported over 28,000 COVID tests had been administered to international attendees identifying only 70 positive cases. More than 30,000 people were accredited for the 2021 Cannes Film Festival and its accompanying Marché du Film, down roughly 30% from previous years.
In all, 86 films premiered in the official selection, 24 of which were in competition. This does not include titles selected for the Director's Fortnight and Critic's Week which takes place in Cannes as sidebars to the main festival. With 2020 event being canceled due to COVID, this marks the return of Cannes after "Parasite" won the Palme' d'Or at the 2019 festival before going on to win the Oscar for Best Picture. One of that film's stars, the Korean actor Song Kang-ho, was on this year's Jury headed by Lee, alongside the likes of American Actress Maggie Gyllenhaal, Austrian director Jessica Hausner, French actress Mélanie Laurent and French actor Tahar Rahim, among others.
As Lee prematurely indicated, his jury gave the Palme d'Or to "Titane," a French film about a woman with a metal plate in her head who, when she's not killing people, has sex with and is impregnated by a vintage Cadillac. And no you did not read that wrong. Ducournau is only the second woman to win the festival's top award; the first being Jane Campion for "The Piano" in 1993. "Titane" is a wild ride featuring a fare share of sex and violence. As such it may not find the broad theatrical appeal that "Parasite" did just two years ago. Even so, it was one of the highlights at a festival that saw little excitement around a majority of its selections.
In part, with productions shut down for most of the past year, Frémaux and his Cannes programming staff were lucky to get the films they did. Sure some titles such as Wes Anderson's "The French Dispatch," which was slated to debut at last year's festival, waited for an opportunity to premiere at the Grand Théâtre Lumière in 2021, most, such as Thomas Vinterberg's "Another Round" and Francis Lee's "Ammonite" did not.
Two films with more traditional narratives shared the Grand Prize. The Iranian movie "A Hero" from two-time Academy Award winner Asghar Farhadi is already picked up by Amazon in the United States and, like the filmmakers previous works, will do quite well with arthouse audiences. Ethics, morality and justice all inter-mingle in Farhadi's story about a father trying to stay out of jail, redeem himself and start a new life. The film was one of the standouts at this year's Cannes.
The second Grand Prize winner was "Compartment No. 6" from Finnish filmmaker Juho Kuosmanen. The film is somewhat of a two-hander seating an unlikely man and woman together in a berth on the Trans-Siberian Railroad.
Surely, this year's awards season will be stocked with some of the other Cannes prize winners including Renate Reinsve who won best actress for "The Worst Person in the World" from Norwegian filmmaker Joachim Trier and Caleb Landry Jones who was named best actor for "Nitram." The only award outside of Cannes that the festival opener "Annette" may win is for it's music by the Sparks Brothers. Amazon Studios produced the movie musical which stars Adam Driver and Marion Cotillard. Leos Carax won the festival's Best Director award for the film which may have a shot of attracting audiences due to its A-list headliners.
Of course, every year Cannes introduces the world to films that may not win awards at the festival but go on to make a big impact for distributors and cinema operators around the world. Such will no doubt be the case in 2021 for titles shown both in and out of competition. Matt Damon's performance in Tom McCarthy's "Stillwater" is already generating Oscar-buzz.
Some of the titles to keep an eye out for, in alphabetical order, are as follows:
"After Yang" – Colin Farrell and Jodie Turner-Smith star in this science fiction-drama written and directed by Kogonada. It features Justin H. Min as a malfunctioning adopted humanoid robot.
"Ali & Eva" – Premiering in the Director's Fortnight, Clio Barnard's latest film is a simple interracial love story set in Northern England that just works. It will play very well with older audiences.
"Benedetta" – Paul Verhoeven's last film to premiere in Cannes was "Elle" and it went on to be an awards darling, garnering a Best Actress Oscar nomination for Isabelle Huppert. This time around he brings a biopic of Benedetta Carlini, the story of a nun in a 17th century Italian convent who has a lesbian affair with another nun.
"Bergman Island" – Mia Hansen-Løve heads to the island where the famous Swedish filmmaker Ingmar Bergman lived and worked. Cineastes will eat up this nested-doll of a movie, which stars Tim Roth and Mia Wasikowska.
"Cow" – British filmmaker Andrea Arnold's documentary that follows the working life of a dairy cow as it births two calfs over a span of years. Vegans and vegetarians will love the movie, though it might turn anyone off ever drinking milk again.
"Lamb" – This Icelandic film, directed by newcomer Valdimar Jóhannsson, stars Noomi Rapace and has been described as having both supernatural and horror elements. However it's more of a fairy tale that's impossible to describe without spoiling it. This is one of those movies that, like "The Crying Game" might have audiences leaving cinemas to tell friends and family they have to see it for themselves so as not to ruin the surprise.
"Red Rocket" – Sean Baker returns to Cannes with his follow up to "The Florida Project," in which a down-on-his-luck porn star returns to his tiny hometown in Texas. He lives with his estranged wife while chasing after a 17-year-old high school girl. It was one of the better films in Cannes this year, even if you may never want to spend much time with its characters.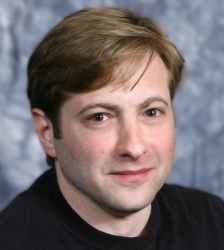 Latest posts by J. Sperling Reich
(see all)