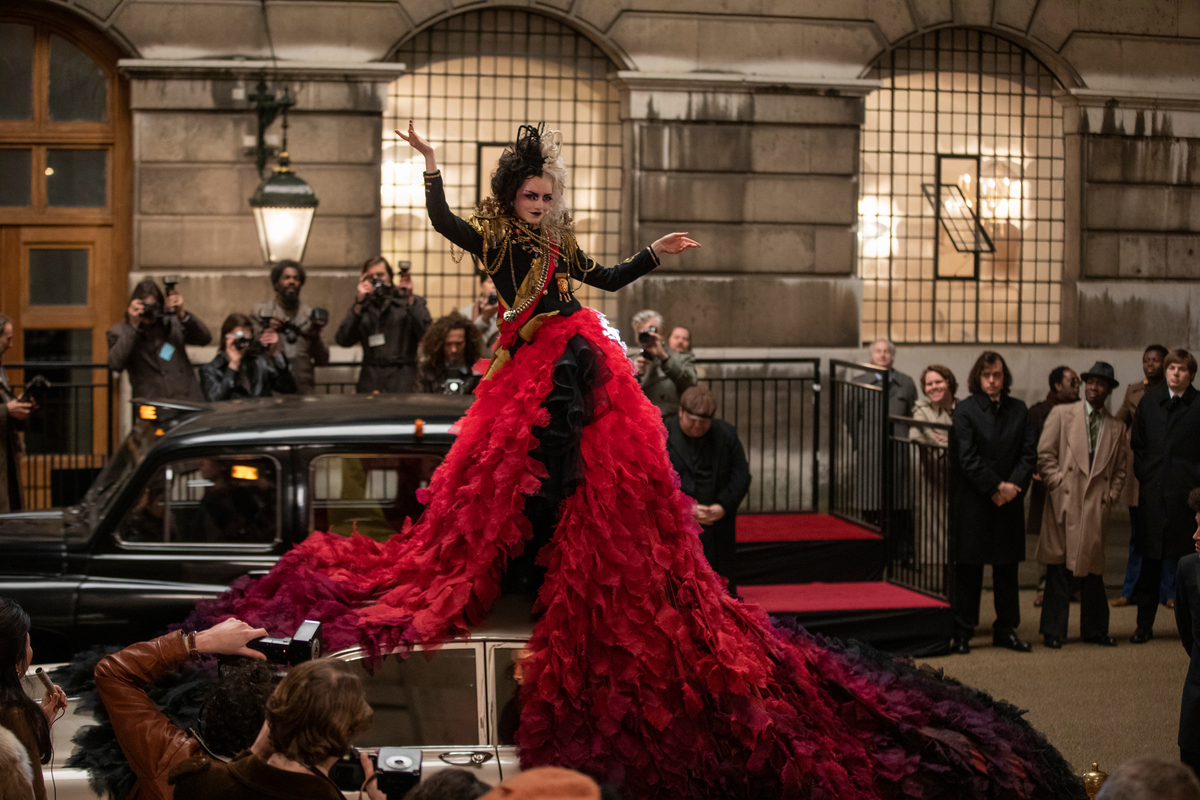 As cinemas reopen Celluloid Junkie looks to the future of how big films are sold, promoted, reviewed, lauded and awarded. There are several industries built around the premiere of films in cinemas and these all face questions after a year of virtual events and Zoom presence of celebrities and talent. We ask what sort of future the Red Carpet has around the world.  
Does the fact that USD $100 million movies now debut on streaming services mean that star-studded red carpet premieres are dead? Someone who has seen all shades of red carpet events, Colin Burrows, the CEO of London-based Special Treats, who could be called the king of junkets, certainly doesn't think so, "I have spent 30 plus years publicizing films and I've become more convinced of the value of what we do in the last year than [I have been] in the last 25 years."
During the coronavirus lockdown, when travel was banned for many, Burrows' media company managed to achieve measurable marketing results to a level previously thought only possible in person. From arranging interview round tables for talent and media to scoring photo ops for artists and filmmakers, Special Treats is well versed. Here, the red carpet is far from frivolous: one choice photo seen both in print and online can land a film smack into the public consciousness.
This is why major studios turn to Burrows' company to handle the media junkets, which is where film stars and talent get interviewed by a barrage of journalists (one-on-one or in a big group), for all the big film releases, including the entire Bond franchise and, most recently, "Cruella." Special Treats is also the go-to company for Netflix, Amazon Prime Video and AppleTV+ in the United Kingdom and by extension often for much of Europe. It's a rare company that earns the trust of both Hollywood and new streaming upstarts. But, to get films launched or celebrities interviewed during a pandemic, well, that took more than just installing Zoom.
Just before COVID struck, Special Treats had landed new accounts that were then immediately thrust into the pandemic marketing scene. Like everyone else, to get journalists and talent together, Special Treats fell back on Zoom. Then, amid debates about which communication platform was best, Burrows and company began to tinker around with Zoom's dashboard to see how they could enhance the interview process. With actors and other talent locked up at home, mics and hardware were sanitized and left on their doorstep.
There were numerous systemic issues. "I assumed British WiFi was the worst in the world but it isn't, it's variable everywhere including in the US" said Burrows. "One of the things we had to do was use a bonded router, just to get a decent stable signal." Then came the artistry of filming, with Special Treats shooting Zoom sessions like multi-camera shows. "We did single shots virtually – essentially headshots," he explained. "We had editors working from home, using material from webcams, iPhone cameras and more. We did our job: to make fabulous talent look fabulous."
Along with multi-country signal issues, administration, data management and security concerns, Special Treats must work to the highly scrutinized Motion Picture Association (MPA) standards. Teaming up with Disney also ensures top notch data safety. As Burrows said, "Disney have been leaders in security, back-office firewall kind of stuff, even clearance about what our editors took home."
Emerging from a difficult and isolating time, there is a natural eagerness to get back to in-person promotion. But the virtual junket has been proven to work, with the advantages of cost reduction and lessening the environmental impact – it isn't always necessary to fly people in for an event, use a hotel, bring crew, etc. And yet, even as Zoom has been a boon to many, there is evidence that virtuality is less effective at establishing relationships and encouraging fruitful conversations. "Also, some actors like to travel," Burrows suggested, "It's a perk."
For the future, it is possible that a hybrid model may be the sweet spot between time, cost and results. "We may have journalists via Zoom. The actors will travel but not see journalists in person," said Burrows.
"Instead, we can record the interviews in HD, full broadcast quality for the journalists and their outlets to use." Plus, for anyone who's been at a junket in Cannes, Berlinale or even at your local swanky hotel, real life round tables are not perfect. "Junket round tables are not intimate in real life," Burrows added when the topic of repeated questions, outliers or overlapping comes up. "You're able to do something about what you, as a journalist, have always thought, 'Bloody hell, why are they wasting time with that question?' By using the chat function or muting, we can stop everyone from talking at once or politely move the interview along."
For "Cruella," the junket and red carpet will have Emma Thompson, at a London hotel with lighting and makeup – as well as a collection of the film's astonishing array of gowns designed by Oscar-winner Jenny Beavan, whose show-stopping creations caused a traffic jam when exhibited in one cinema foyer in central London. Meanwhile, Emma Stone will be in a hotel in Los Angeles. "They'll both be on zoom and the journalists will come in," said Burrows. "So for the journalists, it will be a Zoom experience as normal. Both Emmas will look amazing. Also, we're following all the COVID protocols. So Emma Thompson will be safe. And she will look fabulous. And the journalists will get their interview."
Despite Special Treats' special Zoom junkets, Burrows believes that, "Overall, there is no better publicity than sitting in the room with the filmmaker. That's the best way to promote a film or TV series. We need some glamour and glitter. If you miss that out, how do you make your mark in a sea of entertainment? If we are continuing in this hybrid world where we are seeing six films released a week (a small amount compared to previous years where critics have had to see up to 21 films for one week's coverage), how will my client cut through the noise? I predict we will end up seeing more event-type launches – and I'm more convinced of what we do than in the last 25 years than I ever have been."
Junkets, media meets and film launches are all about making a statement that your film is worth making a noise about. Like anything else, it's about making an impression with time, attention and experience. "In the past, if a journalist spent a whole day on a set, they would write a more encompassing article. Now, with Zoom possibly permanently taking over some of the real-life visits, it's important to understand that the excitement is still there. The red carpet 'sizzle' is vital for films, especially now as they head back to the cinema.
"You need the popping flashbulbs, the frocks, tuxedos and the celebrity wave to the crowd on the red carpet because you need those picture opportunities to hook stuff on. It sounds trivial but you know, there is a reason why spending all that money on premieres makes sense. You need to grab your moment on the cover in the UK press. We're missing that. So one of the problems is how do you make your mark now?" Burrows asked.
"Does that mean for Dune going to go to the Sahara or doing a big event in Morocco? I don't know. But there's an argument saying if you've got to prove that cinema on the big screen is worth getting into. So you know, there is an argument for pushing the experience to get the journalistic side."
Burrows continued, "One of the things I remember years ago, I was asked by a senior executive at a studio that shall be nameless, who didn't do many junkets or big junkets. He wanted to know why other studios do it. I said one of the reasons is to make a statement. If you're taking a bunch of journalists somewhere nice, then you're saying, we believe in this film, and we want to make a noise about it. The truth is if the journalist is spending an entire day on a film set or whatever, and interviewing six people, they're getting more material, and they will make a bigger piece. Whereas if you only give them two minutes of an interview, they can only make a two minute piece. So you show to the journalist, and therefore to the world, that this is a big event."
"So I genuinely don't know," said Burrows, "but I would assume that that is a conversation that we are all going to be having in the next six months; how do we make cinema big again. It's like," he paused to quote Norma Desmond, "I am big. It's the pictures that got small."
For now, with a mix of real and virtual life, Special Treats is using its extensive industry experience and love of putting on a show to create headlines the kind of excitement necessary to defibrillate the previously moth-balled big screen experience, so often paired now with a shortened cinema release window. The key? Star power remains, no matter what size the screen.

Latest posts by Karen Krizanovich
(see all)