With the closure of many cinemas and travel restrictions, it has been challenging to maintain the CJ Cinema of the Month in partnership with Vista. Instead we will be featuring submissions from readers about their favourite cinema, particularly small and independent ones, that deserve recognition for the work they have been doing during the pandemic – whether closed or open. Please get in touch with your favourite cinema to: tips@celluloidjunkie.com
Many things have changed since COVID hit, but as a cinema lover, the cinema shutdowns were particularly difficult. Cinema was a wonderful coping mechanism and a great place to escape into another world for a few hours. Like many others, COVID reset my routine and we had to get creative. We watched many classics at home, but I still longed for that theater experience – especially now that I was working from home. Cinema isn't just about the film you watch, and I became very reflective on the many tactile subtlety that combine together to make a night out at the cinema so enjoyable for me. The excitement of going to a new film on opening night, the smell of popcorn, the laughter and reactions of the crowd around you, that buzz in the crowd for a major blockbuster as the lights go out. It all coalesces together into an experience that I couldn't recreate at home.
Many of you have a favorite local theater and for me, that's Cornelius Cinema in Cornelius, Oregon, just outside of Portland. While I can't enjoy the THX-certified auditorium right now, I have learned to adapt to a drive-in experience. I'm overjoyed to see the local community turn out to also enjoy movies again as one of the few drive-ins. Cornelius Cinemas is a traditional multiplex, but a few years back they added a projector and outdoor screen to host outdoor theater events for the community during the summer. When they were finally allowed to open the outdoor screen, it is now their livelihood and their lone source of business and luckily, they've been able to maintain a steady amount of traffic as word spread.
Like most small businesses trying to survive, Cornelius has once again been able to help reconnect the community with that ever-important escape for a few hours. It isn't quite the same ambiance, but there are also new sights and sounds to grow fond of. I've learned to love it all over again and more importantly, so have the locals who have helped keep Cornelius open. Recently, they've been allowed to once again sell alcohol thanks to state rule changes to help businesses adapt to the current times. Their popcorn is still the best around, and they continue to provide many other grilled delicacies, and they've recently added the ability to order concessions from their website.
It might be a while until we can all share a packed theater with a crowd, but we can at least enjoy a night out to the cinema and support local cinemas trying to survive in these difficult times. – David Buckmaster.
David is a former Avid offline editor and current Software Engineer in Portland, Oregon who loves all things cinema. 
Cornelius Cinemas
200 North 26th
Cornelius, OR 97113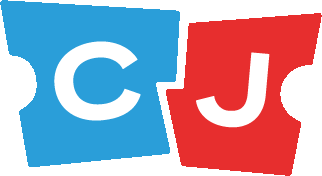 Latest posts by Celluloid Junkie Staff
(see all)