An increasingly challenging relationship has developed over the last few years between commercial landlords and retail & leisure tenants, due to CVAs (Company Voluntary Arrangements), rental and service charge terms; business rates and ever-growing competition, mainly in the form of online shopping.
Traditionally in the UK and Ireland, lease arrangements have been subject to upwards-only rent reviews, meaning that commercial rents can only go in one direction (spoiler: it isn't downwards).
Beyond the capital cost of delivery, cinema operators in particular have always been ideal tenants for landlords. Leases taken up by cinemas are usually long, twenty years plus, so the property landlord will have a reliable tenant installed for the long-term future.
But the cinema exhibition industry, like many others, is hurting. Some causes of the pain are obvious (global cinema closures during lockdown meant revenue disappeared for several months), others perhaps not as directly logical or visible to those outside the industry (constantly shifting film release schedules have starved exhibitors of new content).
And so a tough few months have thrown up questions about the relationship between cinema operators and asset owners – and how it should move forward.
Rental Discussions
Realistically, very few landlords will have experience of managing a property *and* operating a cinema, and even less so in these unpredictable times.
Typically, the asset owner has only ever needed to assume the role of rent collector – and (any unforeseen problems aside) that's it, job done.
The previous six months or so of 2020 have created uncharted – and disconcerting – territory for both parties. (As a side note, this is in stark contrast to 2019's global Box Office surpassing $42 billion for the first time.)
Across the UK & Ireland, some rental holidays have been hashed out between landlords and tenants but, being dependent on how understanding particular landlords are, this sadly hasn't been a "one size fits all" rule. But now should be the time for honesty and open discussion, rather than an aggressive or narrow-sighted approach.
Phil Clapp, President of UNIC and the UK Cinema Association told Property Week that during the lockdown some landlords had shown "[…] no flexibility at all for rent and service charges" while premises were closed. "Some landlords have agreed to move to monthly rent payments but to be honest, when you have no cash coming in at all, that hasn't done anything."
A Leisure & Retail Anchor
A cinema, when positioned as an anchor tenant in a town centre or shopping mall, increases footfall and dwell time, benefitting all retail & leisure units in the vicinity. Also known as the "twin visits" principle, customers will often browse the shops or go for dinner at a restaurant, followed by a visit to see the latest blockbuster at the local cinema.
But fast-forward to the world turning upside-down, also known as 2020, and Covid-devastated cinemas all over the UK & Ireland (and the rest of the world) are now fighting for their very survival. There's no denial that rent is an obligatory commitment – bills still have to be paid even during the quietest months – but when revenue is reduced to zero for an extended period, there needs to be a realistic, collaborative, empathetic approach between operator and landlord.
It's worth remembering that if an anchor cinema tenant is beneficial to all surrounding vendors when the economy is booming, the reverse of this is also true. A closed cinema leaves a void, titled such because it creates a vacuum-like space in a shopping or town centre, and is keenly felt by all in the local area, especially if alternative leisure options are few and far between. The resulting domino effect means surrounding retailers and restaurants receive less footfall, leading to a decline in sales and cannibalisation, eventually contributing to the demise of the high street or shopping precinct.
The Economic Argument
And, of course, there's Hollywood's role in this conversation, too. For those outside the exhibition business looking in, it's not uncommon to adopt an attitude of confusion – if you're a cinema operator who's recently been given permission to reopen the doors, implement sanitation measures and welcome audiences back then why wouldn't you? But, as with any other kind of ecosystem, everything – production to distribution to exhibition – is intrinsically linked, with one break in the chain affecting all other components.
When film production stopped and cinemas closed due to the spreading of the virus, the studios started shunting their film release schedules backwards. With no new theatrical content being released, cinemas that had begun to bravely activate their reopening plans only had previously released content to play. Initially customers who had been confined to their homes for weeks on end were happy to watch some classics and re-releases, but this was never going to be a long-term replacement for much-anticipated, new tentpole releases.
Amid the melee of film delays and cinema re-openings (and some re-closings) further blows rained down on the industry. Universal's "Trolls: World Tour" controversially opted out of a theatrical release completely and went straight to Premium Video on Demand (PVoD). This was more recently followed by Disney's "Mulan" moving straight to their online platform Disney+ in a bitter pill for cinemas to swallow, after waiting anxiously, particularly for the latter film. And some made their feelings particularly clear on the move of the live-action epic movie.
For hard up exhibitors, they desperately need new content to bring audiences back in significant numbers. Staffing, concessions, hygiene and sanitation measures, running the building all cost money and most are now operating at legally enforced reduced capacities. Without new films (and their corresponding audiences), for some reopening is not a choice, it's an economic equation that doesn't add up.
A Shared Burden
And so in this time when everyone is emerging from Covid-induced lockdowns and desperately trying to get life back to some semblance of normalcy, shouldn't it be that the financial hardship of the last few months should be borne by all parties – tenants, landlords and investors – as a collective effort?
A regular, ongoing dialogue on the part of both the operator and the landlord should always strive to prevent a situation from getting to the point of no return, this point often being reached when the tenant has no other option but to hand back the keys to the building. Prevention is better than cure, after all.
John Sullivan Founding Director at The Big Picture speaking to Property Week said, "If cinemas globally are set to experience massive drops in income until both public confidence and film product return, then taking drastic measures against a tenant is not going to deliver landlords an improved position."
Sullivan commented further that, "The issue is not whether chains will reopen. They all have sites that are exceptional, others that are average and some that were struggling, and the likelihood is the struggling ones will not reopen. That could mean 20% to 30% of screens going dark".
The Way Forward
A short-term measure, from a property industry perspective, is that five trade bodies have called for the British Government to introduce and implement a "Property Bounceback Grant" which would provide much-needed financial relief to cinemas and other high street renters. The British Property Federation (BPF), British Retail Consortium (BRC), Revo, ukactive and UKHospitality commissioned market analysis that clearly details the benefit of such a grant, in a move to avoid hundreds of thousands of job losses and breathe life into COVID-affected sectors. See the full details here.
But for the long term, is it perhaps time to view the consequences of COVID-19 as a chance to examine and fundamentally change the commercial rental market so that it works for everyone?
A possible solution is to shift to a turnover-based rent, instead of a fixed-rent-only lease. The arguments against this [turnover] type of rental agreement – unpredictable income, difficulties from a valuation perspective – are why these have not been previously more widely adopted. But, given the current situation, turnover rents would demand greater transparency between tenants and landlords – something that is desperately needed – and would provide the former with greater flexibility.
Cinema operators would, of course, have to be fully prepared for this shift and agree to a higher level of scrutiny. But this is something that is now being actively asked for from operators themselves and that would lead to a greater, more positive level of interaction between landlords and tenants. A shift towards regular – perhaps daily – reporting of figures would, after all, mean that the asset owner was as invested as the operator.
There will be some operators that tragically will not come through the devastating commercial effects of the pandemic. Weak balance sheets and limited cash reserves will take their toll.
But for those that will, after weathering the storm of the last few months, if ever there was a time to discuss necessary change, surely now is that time. It's essential for landlords and cinema operators to come together to avoid as many screens going dark as possible and to demonstrate the necessary interest, investment and proactivity of all parties involved.
Options for the future to ensure that cinemas, where essential and critical to the asset and the customer base, remain open and that a major driver of footfall is maintained include:
Securing the current or a prospective cinema operator on agreeable lease terms to keep the cinema operation active:
Secure a management contract with a new cinema operator keep the cinema open or;
Asset Management takes control of the cinema and operates it until such times as the cinema trading environment stabilises and a realistic longer-term valuation can be placed upon each and every individual operation under asset or investor control.
Because, ultimately, what's the alternative?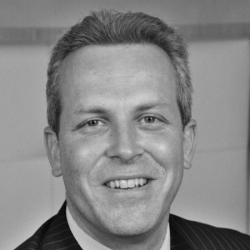 Latest posts by Rob Arthur
(see all)