In his 1982 collection of speeches and essays about the struggle for justice taking place in South Africa, Bishop Desmond Tutu wrote:
A time of crisis is not just a time of anxiety and worry. It gives a chance, an opportunity, to choose well or to choose badly.
When the film industry looks back on the current coronavirus pandemic, which is regularly referred to as a crisis, there will be those stakeholders who will be judged as having made good choices and others who will not be looked upon as kindly. In some cases however the verdict may be harder to render given the gray area into which their decisions fall.
We were presented with a perfect example of this very situation over the past week. With China's cinemas closed for almost two months to prevent the spread of COVID-19 and with movie theatres closing throughout the Middle East, Europe and eventually the United States, at least three Hollywood studios announced plans to distribute recent, and in one instance, upcoming releases to the home during what would ordinarily have been their theatrical window. In so doing, they proved that, in such moments, there can be a wrong way to say the right thing and a right way to say the wrong thing.
On Monday morning Universal Pictures announced that they would be distributing three of their recent releases, all still booked in cinemas, to premium video on demand (PVOD); "Emma" had been in theatres for four weeks, "The Invisible Man" for three weeks and "The Hunt" had just opened four days earlier. As if that weren't bad enough in the eyes of exhibitors, Universal also decided to distribute their upcoming family film "Trolls World Tour" in the same manner, skipping a theatrical release entirely, rather than delaying its April 10th debut.
With every cinema playing their existing releases having closed, it's hard to argue that Universal was breaking the theatrical window. By the time cinemas reopen the immediate theatrical audience for these titles will have evaporated. Yet there was no end of media outlets reporting the move as an industry-altering decision.
Universal's decision was so obvious that when Warner Bros. announced later on Monday they would be taking the very same approach with their current releases "Birds of Prey," already in theatres for six weeks and "The Gentlemen," after its eight week run, it wasn't that surprising.
The more meaningful decision Universal made was to bypass a theatrical release for "Trolls World Tour," which theatre owners were currently promoting in their cinemas. If other studios decide to distribute their upcoming releases to premium VOD then the fear is that moviegoers would grow to expect first run movies delivered straight to their living rooms. It didn't help that Universal seems not to have reached out to exhibitors or apparently their trade organization, the National Association of Theatre Owners, before making the announcement with enough time to socialize it.
The decision seems to have been made and executed so quickly that cinema operators in Australia woke up on Tuesday to an email from the local Universal office which read:
You have likely woken to the news that "Trolls World Tour" will release in cinemas simultaneously with PVOD offerings.

We are currently assessing with the studio if Australia should be included in this scenario but health and safety is our top priority and it seems reasonably likely that the Government will impose increased social distancing restrictions very shortly. We will continue to monitor the situation very closely and come back to you with a clear answer as soon as we can.
Later the same day another email was sent around by Universal clarifying matters:
In light of the immense impact of COVID-19 on the market and the fact that cinemas around the world are facing mandatory closures, Universal Pictures is delaying the release of "Trolls World Tour" in Australia and New Zealand until the September school holiday corridor.
It is understandable that Universal and Warner Bros. should want to earn as much revenue from titles whose theatrical box office success has been preempted due to once-in-a-lifetime situation. Like any theatre owner trying to run a business, the studios have a fiscal responsibility to not lose money and when possible make a profit. Under normal circumstances both studios have historically done so without doing harm to their retail partners.
Yet, make no mistake, Universal has been wanting to adopt PVOD for a long time now as evidenced by their attempt to test such a release strategy with "Tower Heist" back in 2011. Universal's parent company is Comcast, one of the largest cable operators in the U.S. and also the owner of Sky, one of the largest cable providers in Europe. Both services have their own VOD platforms that could easily offer Universal product they themselves have manufactured to their very own customers.
In the case of Warner Bros., its parent company is ultimately AT&T, another leading U.S. cable provider with their very own VOD offering. Is it a coincidence that both of the studios that are choosing to release their recent theatrical titles via PVOD are owned by cable providers? Perhaps, though unlikely.
As for Universal's decision to make the unreleased "Trolls World Tour" available through PVOD, to be sure it could have been handled with a softer touch. It might have saved NATO the trouble of publishing their own press release to communicate that studios are still committed to supporting movie theatres with quality first run theatrical releases. As they put it:
While one or two releases may forgo theatrical release, it is our understanding from discussions with distributors that the vast majority of deferred releases will be rescheduled for theatrical release as life returns to normal.
But there is no rule book for Universal or Warner Bros. to go by when doing business in the motion picture industry during a global pandemic. If one is ever written, then we would suggest the way Sony announced their decision to release "Bloodshot" to electronic sell through (EST) after only five days in cinemas be used as a case study. In the second paragraph of their press release Tom Rothman, Chairman of Sony Pictures Entertainment's Motion Picture Group, stated:
"Sony Pictures is firmly committed to theatrical exhibition and we support windowing. This is a unique and exceedingly rare circumstance where theaters have been required to close nationwide for the greater good and 'Bloodshot' is abruptly unavailable in any medium."
Sure, Sony had the advantage of crafting their message after gauging exhibitor reaction to the announcements from Universal and Warner Bros. Still, they were able to say what, two weeks prior, could have been seen as the wrong thing in the right way.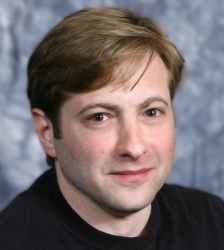 Latest posts by J. Sperling Reich
(see all)