In what the Los Angeles Times called "an audacious move" earlier this week, Universal Pictures announced earlier this week that it would allow the Eddie Murphy action comedy "Tower Heist" to be shown via premium-video-on-demand three weeks after its November 4th release date. Naturally, if Universal finds premium-VOD to be profitable without gutting their theatrical box office receipts, you can bet every other studio will follow their lead.
Of course, exhibitors aren't big fans of premium-VOD or shortening the theatrical window from its current 90-day average in any form. Their big fear is that patrons will be accustomed to simply wait for a movie to be available at home rather than head to the theater not only lowering attendance but also permanently damaging concession sales.
The biggest downside of Universal's plan, besides ticking off exhibitors, is the whopping USD $59.99 cost of screening "Tower Heist" in the comfort of your own home. During a time when news reports have the world headed toward another recession that kind of price might cripple sales. After all, USD $60 is roughly the price of six tickets on average at a movie theater.
However, it is tough economic times in the first place that is causing the movie industry to experiment with premium-VOD as they try to replace sagging DVD sales. But you probably already know that. In fact, you probably also know that theater owners will be just a angry about Universal's current plans as they were this spring when the studio, along with three others, struck a deal with satellite television provider DirecTV to make a handful of titles available for premium-VOD 60 days after theatrical release for USD $29.99.
Those trials were viewed by many as failures due to poor sales, though some studio honchos deemed them inconclusive since films such as "Just Go With It" and "Sucker Punch" were less-than-stellar offerings. I don't buy the argument that a lack of promotion was responsible for tepid returns because the fight between exhibitors and distributors over the issue made headlines throughout the United States and Canada.
Universal's experiment with "Tower Heist" will no doubt benefit from the marketing campaign for the theatrical release. As well, the film features an all star cast including Alan Alda, Matthew Broderick and Ben Stiller (who was just on "Saturday Night Live" to promote the upcoming release). Not to mention, the November 4th release date of "Tower Heist" puts the three week mark right around the Thanksgiving holiday in the U.S., a time when large family gatherings could remove the USD $60 price tag hurdle.
To gauge the success of the test Universal will only be releasing "Tower Heist" on premium-VOD in two mid-size markets; Atlanta and Portland. These also happen to be two cities where Comcast, Universal's new owner, has a decent sized digital cable subscriber base of about 500,000 homes. The thinking is that Comcast will be able to compare VOD sales from Atlanta and Portland against box office receipts in similar cities where "Tower Heist" won't be offered on premium-VOD.
Despite Universal's promise to compensate theater owners in test markets should ticket sales plummet during the early VOD window, Cinemark, the third-largest cinema chain in the U.S., said on Thursday that they would not be playing "Tower Heist" on any of their 3,800 screens throughout the country. That's a bold move with serious financial consequences given the film is predicted to earn more than $100 million. In a statement the company said:
"Cinemark has urged Universal Pictures to reconsider its market test of this product… If Universal Pictures moves forward with its 'Tower Heist' premium video-on-demand offering as announced, Cinemark has determined, in its best business interests, that it will decline to exhibit this film in its theaters."
One of the biggest ironies of this story is that Brett Ratner, the director of "Tower Heist", was one of the filmmakers to speak out against premium-VOD when it was first broached last spring. According to the Hollywood Reporter, Ratner did not participate in Universal's planning and wasn't informed of the decision until it was announced. But, with Comcast's controlling ownership stake in Universal it should come as no surprise that the studio is leading the charge to radically shrink the theatrical window. The Los Angeles Times agrees:
The "Tower Heist" plan would mark the most significant collaboration to date between Universal and its corporate parent since Comcast acquired media conglomerate NBCUniversal early this year. It represents a bold but risky step by Universal Pictures Chairman Adam Fogelson, NBCUniversal Chief Executive Steve Burke and Comcast Chief Executive Brian Roberts as they position their company on the leading edge of one of the most controversial issues in the entertainment business.
It was precisely these kinds of moves I feared when the Justice Department approved Comcast's purchase of NBC Universal. It was my understanding that the 1948 Paramount Decree was meant to prevent such exclusive arrangements between content owners and content distributors.
One way exhibitors could try and deal with this latest affront to their business is to negotiate lower film rental terms when a title is offered via premium-VOD within four weeks of release. Removing all emotion from the matter, it boils down to simple business and economic practices.
If a manufacturer provides a retailer with a product on an exclusive basis, even for a set period of time, the retailer usually pays a premium for the exclusivity. The retailer sometimes passes along their higher product cost to the consumer or chooses to take a lower margin hoping the exclusive product will attract new customers. If the manufacturer offers a product to a retailer with no exclusivity, then the retailer usually pays less for the product. In theory the money a retailer saves on such products should be passed along to consumers through lower prices or alternatively used for marketing to attract customers.
Yet the high price of the "Tower Heist" premium-VOD offering leads me to believe Universal's test may not be as successful as Universal hopes and that exhibitors may simply want to voice their opposition and let the studio move ahead with their plan. As a parent I sometimes do the same thing; I watch my elementary school aged children make mistakes I could easily prevent, knowing full well that by making the mistake on their own they are less likely to repeat it.
[Update: October 11, 2011] According to the Los Angeles Times, smaller exhibition chains are joining Cinemark in boycotting "Tower Heist" over Universal's premium-VOD test. The circuits refusing to book the film include Emagine Theatres, Galaxy Theatres, Regency Theatres and an additional 50 screens owned by independent operators.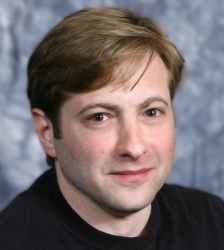 Latest posts by J. Sperling Reich
(see all)