In its never-ending quest to win an Oscar for Best Picture, it seems that Netflix will be releasing at least one of their original movies into cinemas each year in some form or fashion. Questions remain, however, exactly what forms and fashions Netflix has in mind when releasing their films theatrically, and whether they will upend longstanding industry practices that key stakeholders heavily rely on.
A Little Background
To date, Netflix has followed the traditional method of entering the annual awards season; the same time tested technique employed by the traditional Hollywood studios. Starting in September the company premieres some of its awards contenders at prestigious fall film festivals such as those held in Venice, Telluride, Toronto and New York. It initiate a press campaign over the next two months building toward a November theatrical release limited mostly to arthouses in major cities (New York, Los Angeles and also London). This is because Netflix refuses to honor a traditional theatrical release window and thus most large cinema chains refuse to book their films. In fact, the next step for Netflix in its march toward collecting accolades is to make a film available on its streaming platform less than 30 days after it premieres in cinemas, usually in December.
It is around this time that Netflix commences with a hefty awards campaign for the movies they believe will vie for awards. This is the route filmmaker Alfonso Cuaron's "Roma" took in 2018 on its way to winning three Oscars, including Best Foreign Language Film, two Golden Globes and four BAFTA Awards including, controversially, Best Film. Its run began at the Venice Film Festival, where it took home the Golden Lion. It then barnstormed through festivals in Telluride, Toronto and New York, in short order winning tons of critical praise on its way to 10 Oscar nominations. Depending on who you ask, the amount Netflix spent on the Oscar campaign for "Roma" was as little as USD $20 million and as much as USD $60 million. To put that in perspective, keep in mind, the movie's budget was USD $15 million.
Those figures pale in comparison to the reported USD $150 million Netflix spent on its big awards movie this year; Martin Scorsese's highly anticipated "The Irishman." Netflix agreed to produce the movie after all the major studios turned it down due to the astronomical production budget and three-and-a-half hour running time. "The Irishman" was released in cinemas on 1 November (in the United States) after premiering at the New York Film Festival in September. Netflix will begin streaming it on 27 November. No word on when or if the company will send out a pricey coffee table book as part of its awards campaign, like it did for "Roma."
Box Office Disruption
Living up to its reputation as a market disruptor in the television industry, Netflix is developing the same persona for distributing its movies theatrically. With many exhibitors shunning Netflix releases that don't provide a theatrical release window, (which is all of them so far), the company has been four-walling its movies; a distribution method in which a distributor rents an auditorium from a cinema operator, usually by the week. In most instances, the distributor gets to keep 100% of the box office for the film, rather then split it with the exhibitor.
During the release of "Roma" there were more arthouse and independent exhibitors that reached out to the company hoping to show the film then Netflix was willing to book. Those cinemas that wound up showing "Roma" had to do so under a very strict set of guidelines and rules set forth by Netflix. Chief among them was that absolutely no box office or attendance was to be reported to anyone other than Netflix. That includes Comscore, Numero or any other box office aggregators.
Because Netflix monetizes its films through its streaming platform the company doesn't really care whether they makes a fortune at the theatrical box office. The company has all but stated publicly that the only reason it distributes movies to cinemas in the first place is to appease A-list filmmakers like Scorsese, qualify for awards and pick up whatever prestige there is from winning awards while working with A-list filmmakers. Any box office grosses it collects are nice, but not necessary. Instead, Netflix focuses, in-part, on how many subscribers its movies attract, both new and existing. Every time a subscriber streams one of their original movies rather than watch a studio film Netflix is saving money on licensing content.
This stringent rule of not reporting box office has upset studios, all of whom have traditionally reported such figures. It has also frustrated exhibitors who face the blowback from distributors and are absolutely petrified they will accidentally let slip any admissions figures through some operational clumsiness or technological hiccup.
It is the latter that Comscore might have been hoping to exploit when it issued "The Irishman" its own reporting number. Caught in the middle between the distributors it services and the exhibitors it collects data from, Comscore understands that without being able to provide box office for a Netflix release it has a hole in the numbers it provides. While it is usually distributors that request Comscore issue a reporting number to associate with a release, it seems Comscore did so on its own for the Scorsese film.
Why? Because exhibitors have a habit of inputting such numbers into their point of sale (POS) and head office systems, as they do each week for other titles. While some of these systems have functionality to allow exhibitors not to report box office to third parties for specific films, Comscore was possibly hoping someone somewhere might forget to check that box and they would wind up receiving grosses for "The Irishman" from a handful of sites.
It's easy to see why Comscore would want to get its hands on such figures. Studios and other distributors, which pay the company for such data, are resentful because they don't have any visibility into Netflix films, yet Netflix can see how competitive releases are faring. This is particularly important when it comes to discussing holdovers, or which movie a cinema intends on continuing to play for an additional week. As a studio it's hard to argue your film will do better than a Netflix release, if you don't know how much the Netflix film is grossing.
As well, while "pattern bargaining" is a process applied to labour relations, wherein a union demands superior terms received from one employer to its negotiations with another, it is easy to see how the practice could apply in this case. Other distributors could begin to follow Netflix's lead and pull their own films from reporting through Comscore (and have privately threatened to do so). Already Amazon Studios has done just that, saying it would not report box office for all of its releases moving forward.
Meanwhile, distributors aren't the only stakeholders relying on admissions data. So are cinema advertising companies such as Digital Cinema Media, National CineMedia, Pearl & Dean, Screenvision, Spotlight Cinema Networks, etc. Such companies need attendance counts to report and associate them with various ad campaigns. It is worth noting, those we spoke with implied that, in the case of "The Irishman," such figures weren't as important since the release didn't generate a lot of interest from advertisers who knew the movie's playdates would be limited.
Fogging Up The Windows
We've also noticed another annual trend with each high profile Netflix theatrical release; an increase of inquiries from our readers asking us what's really going on between Netflix and cinema operators when it comes to windows.
This was especially true after a 1 November article in the New York Times reported that at least two major cinema chains spent months negotiating with Netflix over "The Irishman" release, eventually agreeing to a 60-day release window. Netflix, the Times stated, refused to go beyond 45 days, likely because they wanted to have the film on their streaming platform during the holiday season.
For a few weeks after the article was published not a day went by when we weren't asked about the probability of whether an exhibitor had truly agreed to a 60-day window. The Times has very rigorous fact checking standards, so we're hesitant to rebut their claim, however we should also point out we know nothing about what other conditions and terms were a part of the purported deal.
Instead, we would argue that it seems unlikely exhibitors, who have fought and struggled for decades to maintain an exclusive theatrical release window of roughly 90-days, would suddenly decide that it was okay to shorten this time frame by 30-days, no matter the filmmaker. (Okay, James Cameron might be an exception.) This is especially true when taking into account that once a single distributor manages to crack (i.e. shorten) the exclusive theatrical release window for a major release, every other distributor will follow with similar demands. See our argument on box office reporting above.
Indeed, it is for this reason that we would go so far as to argue that, if the 60-day exclusive window was truly offered by a large cinema chain, Netflix may have been foolish for not taking it. They could have established a new theatrical release window threshold, if not for the entire industry, at least for their own movies. And, by moving the release date up by one week, they could have began streaming "The Irishman" by Christmas day, just in time for everyone's holiday break.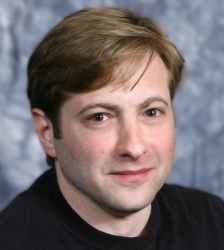 Latest posts by J. Sperling Reich
(see all)