When movie stars like Julianne Moore, Gong Li, Adam Driver and Tilda Swinton strutted up the red carpet to attend the opening ceremony of the 2019 Cannes Film Festival on Tuesday, those who had journeyed to the French Riviera beach town weren't the only ones to get a glimpse. Sure, there were throngs of paparazzi lining "le tapis rouge" snapping glamour shots of the glitterati, but there were also those who could experience the opening of this year's Cannes Film Festival exactly as it was intended; in a cinema. The one catch was that you had to be in France.
Traditionally the French broadcaster Canal+ has aired the opening ceremony in Cannes live on television and that has not changed. This year however, as has been the case since 2010, the festival has brought La Fédération Nationale des Cinémas Français (FNCF) and the Centre National du Cinéma (CNC) into the partnership to beam the red carpet and opening ceremony to just under 600 movie theatres throughout France. These theatres weren't obliged or forced to play the event cinema content, but actually made special requests to participate in the offering.
The programme included the red carpet arrivals, of course, and also the opening ceremony hosted by actor and director Edouard Baerwill. After a brief introduction in which Baerwill expounded poetically on the virtue of cinemagoing, with a slight nudge at Netflix, he introduced the jury of the 2019 festival, headed by Oscar winning director Alejandro González Iñárritu. Afterward, a show reel with clips from the official selections of this year's festival was presented. Finally actor Javier Bardem and actress Charlotte Gainsbourg appeared to declare the 72nd festival open.
Just as interesting, if not more so, is that audiences that purchased a ticket to watch the Cannes festivities in a cinema, also got to see a screening of the opening night film, Jim Jarmusch's zombie comedy, "The Dead Don't Die." Besides Swinton, actors Adam Driver (in a night off from his current Broadway production of "Burn This"), Selena Gomez, Bill Murray and Chloë Sevigny were in attendance to support the film, along with filmmaker Jarmusch, a Cannes favourite.
"The Dead Don't Die" is being released in France by Focus Features the day after the Cannes Film Festival opens, so in a way the special screening was similar to a midnight showing of the movie.
The combination of the opening ceremony of a world renown film festival screening in cinemas in conjunction with a special presentation of the opening night selection seems like such a great idea, it's hard to believe more festivals don't do it in their own home countries, and possibly even internationally. It's a perfect vehicle to brand or build awareness of both the festival and the film being screened, while also providing cinemas with exclusive programming to attract visitors on weekdays, when most festivals open.
There are valid arguments that could be made about how only festivals with name brand recognition such as Berlin, Cannes, Sundance, Toronto and Venice could pull off such an effort in any commercially viable form. As well, such initiatives might cause festival organisers to select more commercial or star-driven titles as opening night films as they programme for a broader audience. Still, film festivals should experiment with the concept as they look to achieve their goals of celebrating the films in their annual selections. Few would debate that there is no better place for audiences to honour festival films than in a cinema.
If it helps bring in additional revenue for everyone involved at the same time, then all the better.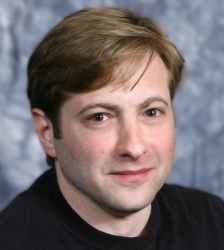 Latest posts by J. Sperling Reich
(see all)