Open letter from Philip Knatchbull, Curzon CEO

Given Vue CEO Tim Richards' recent letter to BAFTA, which implicates Curzon, I feel obliged to clarify our position regarding the current cinema vs. streaming debate.
At Curzon, we have have been releasing our own films simultaneously in cinemas and on our own streaming service Curzon Home Cinema for almost a decade (a period which has seen us release 11 BAFTA winners). It was a strategy born partly from the unreliable and fragmentary support we were receiving from some of the larger cinema operators. By releasing simultaneously on Curzon Home Cinema we can ensure that everyone in the country has access to our films whatever the commercial imperatives of multiplex bookers.
We are confident in the value of the theatrical experience, which is why we are not afraid to offer our customers the choice of when, where and how to watch our films. Some customers without access to a cinema, or for a multitude of personal reasons, choose to watch at home. Plenty still love watching films on the big screen. Most, of course, do both but it is our contention that everyone prefers to watch films when they are part of the national conversation, not months later. In 2018 we saw a growing number of customers engaging with Curzon Home Cinema and attending our cinemas, so it is not evident that streaming has to be in conflict with cinema-going. We have been opening new cinemas at a rate of two per year and will continue to do so for the foreseeable future. We believe in cinema.
The theatrical window may well serve 'tentpole' studio films but many smaller independent and foreign language films need a bespoke approach. ROMA & COLD WAR have played successfully at Curzon and a number of other independent venues whilst also being available on Netflix and Curzon Home Cinema respectively. There is room for more flexibility.
We have actively encouraged all rights holders, including Netflix, to see the value of the theatrical experience but likewise call on the entire exhibition sector to put customer choice to the forefront, and end the strict limitations of the current 16-week theatrical window.
As always all Curzon films remain available to be booked by Vue or any other cinema operator. Our forthcoming tiles; Sebastian Lelio's GLORIA BELL, Paolo Sorrentino's LORO and Joanna Hogg's THE SOUVENIR, were all made to be seen in a cinema. We invite all the large cinema chains to open a dialogue with us to resolve the current impasse so they too can choose to show these films in their cinemas and provide their customers with the choice they are looking for.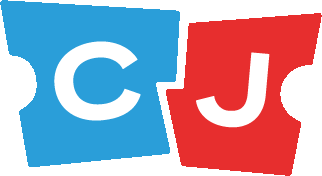 Latest posts by Celluloid Junkie Staff
(see all)