Some of you may have noticed our usual box office post wasn't published last week as we made our way to CinemaCon in Las Vegas. For those of you who came up to us in the hallways at Caesars Palace to ask about the absence of the weekly column, we thank you for caring enough to realize it was missing. We would however like to dispel any rumors that we were afraid to prognosticate on the opening numbers for "Avengers: Infinity War."
The movie features at least 22 super heroes and combines the storylines from upwards of a dozen films from the past 10 years, and we, or more precisely I, no matter what Rotten Tomatoes (84%) or Cinemascore (A) reported, would have pegged it to do between USD $230 – $240 million in North America. This conservative prediction would have fallen short by at least USD $10 million.
I thought "Avengers: Infinity War" would come close to, but not best, the record setting USD $247 million bow of "Star Wars: The Force Awakens" back in 2015. Instead, the latest entrant in the Marvel Studios catalog not only obliterated the domestic opening weekend record, earning USD $250 million, but also toppled all sorts of other records. Pick a record, any record, and "Avengers: Infinity War" probably now holds the title. Largest April opening? Yep. Largest Saturday gross? Check. Largest Sunday gross? You betcha. Largest spring debut? But of course. Fastest film to USD $150 million, USD $200 million and USD $250 million? Absolutely.
And those are just the domestic records. Including its first three days of receipts in international theatres, "Avengers: Infinity War" now holds the record for biggest worldwide opening with USD $630 million. With numbers like that, it's no wonder why a significant number of CinemaCon attendees fled Vegas earlier than usual on Thursday, the show's last day. Exhibitors and theatre managers were headed home, no doubt to make sure enough corn was popped for all the extra patrons streaming into their multiplexes. Some chains like AMC even showed "Avengers: Infinity War" 24-hours per day in specific locations.
In hindsight, one could have extrapolated that since Fandango was reporting "Avengers: Infinity War" was selling twice as fast as "Black Panther" two weeks before it opened, combined with an average ticket price 3.7% higher than in 2015, the movie had a really good shot at landing near or above "Force Awakens" when the final numbers are tallied on Monday.
Meanwhile, you would think there was nothing else going on at the box office over the weekend than "Avengers: Infinity War," and though no wide releases dared open against the Disney behemoth, there was actually enough room at the multiplex for a few holdovers to remain on the boards, even if at lower grosses. John Krasinski's critically acclaimed "A Quiet Place" is still making noise to the tune of USD $10.6 million and is at USD $148 after four weeks. The Paramount title came in second place, down 49%, followed by the Amy Shumer vehicle "I Feel Pretty" which dropped by a similar percentage to USD $8.1 million during its second week.
Falling even harder was the action film "Rampage" starring Dwayne Johnson. It plummeted 65% in its third week to finish in fourth place with USD $7.1 million, bringing its total North American gross to USD $77.9 million. Remarkably, the one movie which fell the least was "Black Panther," another Marvel title, which dropped only 11% and moved up three spots to finish fifth in its eleventh week. The film earned an additional USD $4.38 million to bring its domestic tally to USD $688 million.
AT THE ARTHOUSE
It's hard to imagine "Avengers: Infinity War" having any impact on indie-film attendance, which may be why "Disobedience" from Bleecker Street, was able to scrape together USD $241,276 from five theatres. The Orchard also opened two films over the weekend; "Kings," which bowed to USD $173,110 and "Duck Butter," which brought in USD $3,360 on two screens.
THIS COMING WEEKEND'S WIDE RELEASES
"Tully" (Focus) – From the writing (Diablo Cody) and directing (Jason Reitman) team that brought you the award winning "Juno" comes the story of a mother raising three young children, including an infant. The mother, played by Charlize Theron, overcomes her reluctance about having a young nanny named Tully help with the children.
The Verdict: This film has all the makings of a crowd pleasing critical darling; a whip smart and funny Academy Award winning writer in Cody, an Academy Award winning actress in Theron (who put on 50 pounds to play the role) and a solid director in Reitman with a history of deftly handling such material. There is no word yet on how many screens "Tully" will open on, but if it's in the neighborhood of 1,200 then look for it to make roughly USD $5 million.
"Overboard" (Lionsgate) – A remake of the hit 1987 comedy, Eugenio Derbez stars as a wealthy yacht owner who suffers from amnesia after falling overboard. Anna Farris plays one of his disgruntled and mistreated employees who, in an attempt to seek revenge, shows up at the hospital to claim him as her husband. Hijinks ensue.
The Verdict: The original film, which was directed by Gary Marshall, starred Kurt Russell and Goldie Hawn and the genders were reversed; the woman fell overboard and got amnesia. It was pilloried by critics at the time, yet wound up doing decent business. Even though this latest iteration has had a low profile and no media screenings, because of Derbez and Farris, look for this film to open at USD $12 million.
"Bad Samaritan" (Electric Entertainment) – While breaking into the home of wealthy individuals, a burglar played by Robert Sheehan discovers a kidnapped woman being held prisoner. Rather than free the woman and reveal his criminal activity, he calls the police. But when law enforcement arrives at the home they don't find anything suspicious. The burglar is soon being hunted down by the kidnapper, portrayed by David Tennant.
The Verdict: This is being billed as a horror film, but its plot makes it seem relatively straight forward. Especially after recent releases such as "Get Out" and "A Quiet Place." Nor does it fall into "The Conjuring" fright-fest category from what we can tell. Unfortunately, there is little to go on here since the film has yet to be screened and tracking is limited. Still, it is looking to open wide so it could conceivably scare up USD $7 million.
EVENT CINEMA
The Met Opera's production of Massenet's "Cendrillon" made USD $2.4 million this past weekend in eight territories and an encore presentation can be seen on Wednesday, May 2nd. The religious title "Like Arrows" will be on screens on Tuesday and Thursday. On May 2nd, "Nothing Like A Dame" takes a closer look at women of a certain age including Dame Eileen Atkins, Dame Judi Dench, Dame Joan Plowright and Dame Maggie Smith. Ballet fans will have the Royal Ballet's production of "Manon" to look forward to on Thursday. The biggest event cinema highlight however is probably "Labyrinth." The Jim Henson fantasy film from 1986 features David Bowie and Jennifer Connelly and is being screened April 29th as well as May 1st and 2nd to promote release of the title on Blu-ray.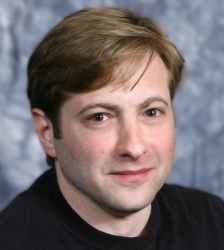 Latest posts by J. Sperling Reich
(see all)