Our first week without Jim Amos to handle our weekly box office column and yours truly drew the short straw in trying to fill his big shoes. We not only hope to live up to the high bar Mr. Amos managed to set, but iterate the column additional resources of value to our readers. Don't hesitate to get in touch with your thoughts in suggestions. Please email us at tips@celluloidjunkie.com. Now let's get started.
WEEKEND RECAP
As everyone, including Mr. Amos, expected, Steven Spielberg's film adaptation of the Ernest Cline's global best selling novel "Ready Player One" topped the Easter Weekend both in North America and globally. On the domestic side, "Ready Player One" earned USD $41.2 million at 4,234 theatres over three days and, after opening on Thursday, came in just above Mr. Amos' prediction for its four day bow at USD $53.2 million.
This is usually the point where journalists covering the box office love to throw in qualifiers and stats like how this is Speilberg's biggest opening in ten years; since the USD $100 million bow of "Indiana Jones and the Kingdom of the Crystal Skull" back in 2008. To come off as really wonky some box office trackers would be quick to tell you that the three day opening gross of "Ready Player One" was the fifth largest film debut for an Easter weekend. But seriously, how many qualifiers does one need to say that while the film centers on a world accessed through virtual reality, the movie had a solid first weekend right here in the real one?
This is especially true when you look across the pond (it doesn't matter which one, Pacific or Atlantic,) at global receipts for "Ready Player One," which added up to USD $128 million this past weekend. China accounted for USD $61.7 million of that total, making it the largest opening Warner Bros. has ever had in the the territory. The combined opening weekend gross for "Ready Player One" was an impressive USD $181.2 million. "Ready Player One" was boosted by a fairly decent Rotten Tomatoes score of 76% and an A- CinemaScore.
"Tyler Perry's Acrimony" shared the same CinemaScore rating with "Ready Player One," but that's where the similarities end. Perry's suspense/thriller was critically thrashed, earning a 28% Rotten Tomatoes score. Even so, Lionsgate is likely happy that Perry's fans came out, supporting the film to the tune of USD $17.1 million in 2,006 locations. The film, which stars Taraji P. Henson, was especially popular with the female crowd, as they made up 74% of the opening weekend audience.
The only other movie spending its first weekend in cinemas was Pure Flix's "God's Not Dead: The Light In The Darkness," a sequel to the hit movies "God's Not Dead," which opened to USD $9.2 million in 2014 and "God's Not Dead 2" which collected USD $7.6 million during its first three days in 2016. The latest iteration wasn't as blessed, earning only USD $2.6 million.
Turns out Mr. Amos was correct in predicting that drawing churchgoers to faith-based films three weeks in a row was going to be difficult. Though it should be noted congregations are still flocking to "I Can Only Imagine," which earned another USD $10.75 million in its third week and "Paul, The Apostle of Christ," which rounded out the top ten with USD $3.5 million.
Last week's top film, "Pacific Rim Uprising," meanwhile sank 67% during its second week in theatres scooping up USD $9.2 million. It dropped to fifth place in North America, still the USD $25 million "Pacific Rim" punched its way to in China was likely what Universal Pictures and Legendary Entertainment were after anyway. It also helped "Pacific Rim" finish the weekend in second place on worldwide charts.
AT THE ART HOUSES
Maybe the most noteworthy limited release in theatres this past weekend was Wes Anderson's stop motion "Isle of Dogs." Fox Searchlight expanded the film to 165 locations, up from 27 the week before, allowing it to earn USD $2.8 million, or USD $17,030 per location average. Not bad for a movie with a lukewarm reception from critics.
OTHER ITEMS OF NOTE
NEXT WEEKEND'S WIDE RELEASES
"A Quiet Place" (Paramount) — Horrific creatures that hunt their prey through sound force a mother and father to keep their two young children completely silent in order for the family to remain safe. The mother and father of the are played by real life couple Emily Blunt and John Krasinski.
The Verdict: Kransinski not only stars in this film with his wife, Blunt, but he is its director and co-writer. It is the most recent entry into a growing genre of movies that could be labeled "thinking-person's horror." A recent example of this category would be "Get Out," which before opening to USD $33.3 million won rave reviews at the 2017 Sundance Film Festival. "A Quiet Place" has so far followed a similar path, earning critical praise and great word of mouth after its SXSW premiere in March. An awareness campaign for the movie was kicked off with a commercial during this year's Super Bowl and to date an estimated USD $10 million has been spent on television ads. Despite all this, it is opening against the raunchy comedy "Blockers" which is also looking to attract the 18 to 35-year-old demographic. As well, "Ready Player One" and "Black Panther" will still be hanging around. This could help throttle the opening for "A Quiet Place," though if the film can pick up some buzz as an arty thriller then it might continue making noise at the box office for weeks to come. Look for the North American opening to scare up USD $25 million at roughly 3,200 locations.
"Blockers" (Universal) — Billed as a funny, teen, sex comedy, "Blockers" spins the genre by having the girls chase guys rather than follow the standard boy chases girl story. When three parents learn their teenage daughters have formed a "sex pact" to lose their virginity on prom night, they set out to thwart the plan. Raunchy hijinks ensue.
The Verdict: Like "A Quiet Place," "Blockers" has been piling up a great reviews and solid word of mouth since it wowed everyone at its premiere at SXSW last month. The film plays heavily on flipping gender preconceptions and empowering women, something Kay Cannon, the writer behind the "Pitch Perfect" series, knows a thing or two about. Ike Barinholtz, John Cena and Leslie Mann star in the movie which has had a marketing campaign where a rooster has had to fill in for one of the words in the original title. We're going to assume you can guess the word, but just to give you a small hint; it rhymes with "lock". The rooster, however, has been featured in outdoor advertisements that caused a mild stir on social media when they first appeared. Just in case, Universal Pictures has spent over USD $18 million on TV ads for "Blockers" since the beginning of January, with a third of that coming over the past week. Whether audiences believe the film is worth seeing in theatres, rather than on Netflix, remains to be seen. If "Blockers" can follow in the footsteps of another raunchy comedy that debuted at SXSW, "Bridesmaids," it could open with a strong USD $20 million.
"Chappaquiddick" (Entertainment Studios) — A historical drama about the the 1969 car accident involving Ted Kennedy that killed a female campaign strategist. The film examines the events that led up to the incident and the political ramifications for Kennedy, whose presidential aspirations were said to have been thwarted.
The Verdict: As if the world needed one more biopic, television drama or hour-long news package about the Kennedys, yet audiences just can't seem to get enough of Camelot. At least that's what Entertainment Studios is hoping as they open "Chappaquiddick" in over 1500 cinemas. The film stars Jason Clarke as Kennedy, backed by a stellar cast including Kate Mara, Ed Helms and Bruce Dern. Maybe that's why the film premiered at the 2017 Toronto International Film Festival. Over the past month "Chappaquiddick" has been advertised heavily on CNN, the news network which is running a documentary series on the Kennedys. But therein lies the problem; while CNN's ratings have never been better thanks to those keeping up with the hourly machinations of the Trump White House, why would audiences go to a movie theatre to see a dramatization of something they can get at home in its raw form. Despite mostly good reviews, this doesn't look like the kind of release that will bring out a younger demographic. Thus, if Entertainment Studios can attract audiences that might remember the incident form when it happened in 1969, then maybe the movie can ring up USD $5 million in its first weekend.
The Miracle Season (LD Entertainment) — Based on the real-life story of the Iowa City West Girls Volleyball team that overcame the death of their star player Caroline Found to win the state championship in 2011.
The Verdict: The story may be uplifting, but if the film is anything like its hoaky trailer, then it looks set to get bounced straight out of theatres shortly after its served up. That is, unless high school volleyball teams buy out theatres on opening weekend. Helen Hunt stars as the head coach of the volleyball team alongside William Hurt. One hope "The Miracle Season" has to give its opening weekend some air is if tween girls on spring break show up to see one of the few movies in cinemas geared toward their demographic. Let's go with USD $3.5 million in the film's first rotation.
NEXT WEEKEND'S LIMITED AVAIL TITLES
Lean On Pete (A24) — A down on his luck teenager finds acceptance at a local racetrack, but when he discovers the retired horse he's been caring for is set to be slaughtered, he sets out to save him. What seems like it could be a melodramatic trot toward an inevitable tear-jerker conclusion has actually been receiving high approval from critics who began seeing the film at last September's Venice Film Festival. The cast includes Steve Buscemi, Chloë Sevigny and Steve Zahn and the film is the latest to fill a stable of well regarded releases from indie-distributor A24.
You Were Never Really Here (Amazon Studios) — A grisly Joaquin Phoenix (is there any other kind lately?) plays a military vet who discovers that rescuing abducted girls from their captors can not only be lucrative, but also allow him to indulge in his propensity toward murderous rage. Lynne Ramsay both wrote and directed the film, winning the Best Screenplay prize at last year's Cannes Film Festival for her efforts. Phoenix took home the Best Actor award. If this is playing at a theatre near me, it's my choice for this weekend.
EVENT CINEMA
Tommy Wiseau and Greg Sestero, the team behind what is considered one of the worst movies ever made, "The Room," is back in theatres on Monday with their latest effort, "Best F(r)iends." We're predicting it will leave you hoping these two have a friendship ending argument. On Tuesday and Saturday a musical production of "Wind In The Willows" makes its way to cinemas. Wednesday however will leave opera lovers with a real dilemma. They'll have to choose between the Royal Opera House's production of Verdi's "Macbeth" or an encore presentation of the Metropolitan Opera's Così Fan Tutte. Despite the mixed reviews the latter received, I'd opt for Mozart's classic, which director Phelim McDermott sets in the carnival atmosphere of Coney Island in the 1950s. Christopher Maltman plays Don Alfonso and the Tony Award-winning Broadway star Kelli O'Hara takes up the role of Despina. Surely O'Hara is not considered a true opera singer, but any chance one gets to see her is worth it.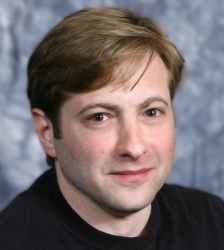 Latest posts by J. Sperling Reich
(see all)