With some of technology's biggest players in Las Vegas last week for CES, Citigroup thought it would be a good idea to wrangle some of them into an investor conference taking place at the Bellagio Hotel. Among those in attendance were telecom, media and related companies as well as Craig Ramsey, the Chief Financial Officer of AMC Entertainment Holdings, who shared some interesting news about his cinema chain's stance on premium video-on-demand (PVoD).
Exhibitors have traditionally pushed back against any attempt by distributors to shorten the theatrical release window or do away with it entirely by allowing a film to be released both in cinemas and in the home at a PVoD price of USD $50 or more.
As they look to recoup lost revenue from declining DVD and Blu-Ray sales, while at the same time lowering the cost of marketing releases in both the cinema and home entertainment channels, studios have been batting around the concept of PVoD in various guises for nearly 10 years now. To date, nobody has found a model that works and to hear Mr. Ramsey tell it, we shouldn't expect a PVoD breakthrough anytime soon.
For the past year AMC has been saying that they are willing to speak with studios about PVoD provided that whatever plan is agreed upon benefit the company. Last May, Adam Aron, the CEO of AMC, admitted his circuit was in talks with Hollywood distributors when he stated during an earnings call, "If we cannot forge an agreement on a new window that advances our interests, we'll take any and all necessary actions to vigorously protect the long-term interest of AMC and those of our shareholders. Fortunately though, we have a seat at this table."
Then, in August of last year, Aron predicted (correctly) that no studio would launch a PVoD strategy in 2017 because ongoing discussions weren't nearly resolved. On Tuesday, just days after we here at CJ predicted that PVoD would launch sometime during 2018, Ramsey informed the Citi conference that AMC had walked away from the negotiating table. The circuit is having fewer discussions about PVoD with studios and as Ramsey explained, "We're not actively engaged in conversations for several different reasons. It's not the topic that it was earlier."
When pressed as to why AMC had, at least for now, called it quits on hashing out an agreement over PVoD with the studios, Ramsey said, "PVoD is a very, very complicated matter; how many days, what's the length of time between theatrical release and PVoD, what's the right pricing, how do you not affect the theatrical and then the next window downstream, how do you price it? All of those come together and make it difficult. There's just no consensus around it at this point in time and I think maybe that's why it's lost momentum."
Does this mean that if a theatre chain as large as AMC won't program PVoD titles that it's an idea that's dead on arrival? Not at all. Could the studios really try and pursue such a distribution strategy if a circuit that accounts for roughly 24% of the North American box office isn't participating? They most certainly can and all but Disney are conducting internal discussions over how to successfully execute such a model.
As it stands today, the most likely scenario is that studios finally decide to move forward on PVoD without reaching an agreement or buy-in from exhibitors. It won't be all of the studios at once, at least not officially. This would, rightly, alert the anti-trust police. Instead, one distributor will go first and then others, seeing their competitors actions, will follow in lockstep almost immediately.
This is precisely what happens when airlines go through fare wars; first one carrier will lower prices on specific routes, then other carriers will eventually lower their own fares on those same routes. None of the airlines work in concert, but are coerced into action by market forces.
If two studios decide to announce their PVoD plans within a month or two of one another, theatre operators will have limited options in how to handle it. Should a third major studio jump into the mix, exhibitors will be backed into a corner. It's one thing to not book a film or two from a single studio. Not booking titles from two studios would cripple some cinemas. Forgoing releases from three studios would be a death sentence for some circuits; left with little to play that could attract audiences large enough to survive.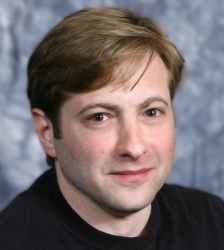 Latest posts by J. Sperling Reich
(see all)