By
Jim Amos
| September 3, 2017 6:07 pm PDT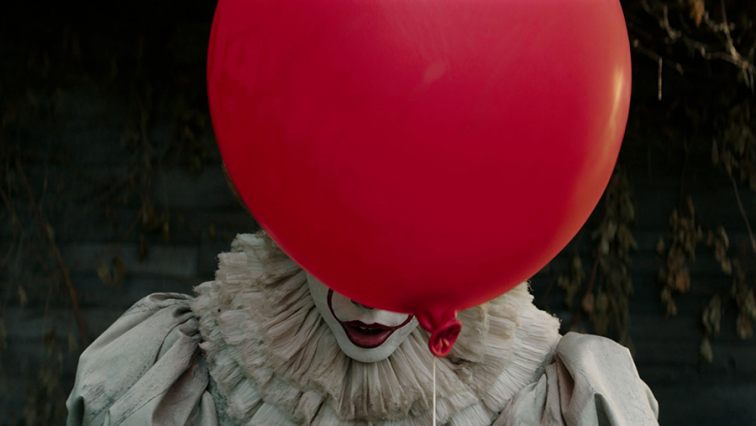 Back in November 1980, boxer Roberto Duran famously uttered the phrase, "no mas, no mas!", thereby ending his historic bout with the great Sugar Ray Leonard. Moviegoers have one thing to say to you, Manos de Pietra.  We feel your pain.
Labor Day here in the U.S. brought Bummer Summer 2017 mercifully to a close as "The Hitman's Bodyguard" won its third week in a row, a feat that would normally result in Carnival-like celebrations, Canyon of Heroes ticker tape parades and complete strangers kissing in Times Square. But talk about your faint praise, by the time everyone has packed up their summer cottages and put the grill back in the shed THB will have barely crossed the USD $50 million threshold, even with that aforementioned three-peat.
If that isn't enough to want to dislocate one's shoulder furiously ripping August off your calendar, then cast your collective gazes onto the rest of the top 10. USD $5.8 million on a holiday weekend, even Labor Day, normally lands you under the Mendoza Line on the chart but here in 2017 it affords "Wind River" the Show position. This will end up being the worst Labor Day weekend in over 20 years. Why the studios didn't place a major title anywhere in August as they invariably do still confounds me (especially when several movies that might have had a chance to be at least midrange hits were shoved into July like an overstuffed dormitory clothes closet).
Back to this past weekend. "Tulip Fever" scored the honor of being one of the worst reviewed films of the year with a Rotten Tomatoes score of 11. That number works in "This Is Spinal Tap" but not in a lavish period piece.  At least TWC minimized the shrapnel by only taking 760 theatres and limiting their P&A spend. The movie opened to USD $1.2 million.
Sony's re-release of "Close Encounters of the Third Kind" tallied USD $1.8 million, the IMAX showings of ABC's upcoming Marvel TV series, "Inhumans", managed USD $1.5 million and Pantelion's "Do It Like an Hombre" fell flat with USD $1.1 million
Falling even further into the critical badlands was William H. Macy's directorial debut, "The Layover", which was about as much fun as spending seven hours sleeping on the floor of O'Hare after United canceled your connection to Fresno. Kristy Puchko of Pajiba provides us our eagerly anticipated CJ Quote of the Week with, "I have seen into the abyss and it has drained me of my very will to live. Which is to say, I have seen "The Layover." Egads.
Read 'em and weep (and by the way, these are three days numbers.  Estimating the four day grosses won't make them look any more appealing so why bother)…
In other items of note…
The Venice and Telluride Film Festivals are off to successful starts with glowing reviews of many of the fall titles including "Battle of the Sexes",  "Victoria & Abdul", "Suburbicon", "Downsizing", "The Darkest Hour" and "The Shape of Water", which looks like a surefire Oscar contender; Telluride continues this week and I'll provide a full recap next Monday
"Annabelle: Creation" currently sits at USD $88 million domestic and has a chance to crack USD $100 million, despite the hit it will take from "It" opening this weekend;
Terrific USD $32 million opening for "Dunkirk" in China this past weekend;
The Class Act award of the week goes to the group of independent theatres across Wales who launched a series of classic films to be used in the fight against Dementia as part of World Alzheimers Month. One moviegoer said of his wife who suffers from dementia, "She struggles to recall seeing the film afterwards but she enjoys the experience and it is lovely to see her show some spark and an inkling of understanding";
Everyone in our industry should read through the Comments sections of all of the recent articles about the sad state of boxoffice affairs this summer. The articles themselves speak about the poor quality of the summer films and the ever shrinking attention spans of younger moviegoers but the comments left by readers point to something different. More so than the above issues, they mention the overall cost of moviegoing, both in the price of tickets and for concessions.  For all of us in the film business it's essential we understand our customer base and their concerns and issues and not solely place the blame for this summer on lazy filmmaking and poor Rotten Tomatoes scores.
OK, enough of that.  Ladies and Gentlemen, Start Your Engines….
"It"—Warners.  Talk about pressure. I'm sure Warners wasn't thinking earlier in the year when they slotted this film on September 8th that it would be looked at as an industry life preserver but welcome to 2017 everyone. Thankfully it looks like All Systems Go for "It" to be a boxoffice jugernaut, especially for the second week of September, as the film brings strong tracking, excellent early reviews and a riotous social media campaign and following with it to theatres this weekend.
The Verdict—The all-time record for a September opening is Sony's "Hotel Transylvania 2" at USD $48 million in 2015. "It" should bust through that record sometime late Saturday and will assuredly lay claim to the biggest opening ever for either a September or October title as well. And don't underestimate the pent up demand by regular moviegoers for something, anything, to get them into their local multiplex. To quote The Cars, I guess you're just what I needed. USD $71 million.
"Home Again"—Open Road. Oh right, there's another film opening this weekend. Sorry, I'm so used to tumbleweeds blowing through my release schedule chart that I forgot you can actually have multiple releases on a given weekend. Reese Witherspoon returns to the screen in this romantic comedy co-starring Nat Wolff about a recently divorced 40 year old woman who rents her guest house to three aspiring filmmakers. Love and hijinks ensue (hopefully).
The Verdict—Once considered America's Sweetheart, Reese could really use a hit. Her last four live action starring roles have been "Hot Pursuit", "This Means War", "Water for Elephants" and the abysmal "How Do You Know", which by the way I knew when I went to our first research screening for that movie when I was at Sony.  Her last big opening was 2008's "Four Christmases" which was, as I do my Catholic school math, 9 years ago. But this could provide some female targeted counterprogramming to "It" and, again, moviegoers have been longing for anything projected on a 40 foot screen that doesn't involve Bruce Lee, poop emojis or tulip futures. USD $10 million.
ALSO OPENING THIS WEEK
-Nicholas Hoult stars as J.D. Salinger in "Rebel in the Rye", co-starring Kevin Spacey, Sarah Paulson and Zoey Deutch
-Five people are trapped in an elevator in the North Tower of the World Trade Center in the appropriately titled, "9/11".  Charlie Sheen (say what?) and Whoopi Goldberg (say it again) star. Both the subject matter and the cast screams that this should have come out, oh I don't know, 15 years ago perhaps?
On the EVENT CINEMA front, Wednesday is bring your grandma to the movies day for "Slipknot: Day of the Gusano" in the US & UK.  9/7 features the inspirational film "Extraordinary" here in the States and "John le Carre: An Evening With George Smiley" in the UK & Ireland. "Jonas Kaufman: My Italy" debuts on UK screens starting this coming Sunday and Fathom has the 35th anniversary of "Star Trek: The Wrath of Khan" on Sunday as well.