Though we'll have to wait until Sunday to find out who will win Oscars at this year's Academy Awards, a new study performed by Movio, a leading moviegoer data analytics firm, in conjunction with the social welfare organization AARP, is letting us know precisely who is watching the nine feature films nominated for Best Picture.
Given that Academy Award nominated films often contain adult oriented and more serious themes, it's probably no big surprise that this year's nominees are attracting audiences over the age 50 in big numbers. Yet rarely, if ever, do we get specific numbers confirming the level and impact of this older audience on nominated titles from a study with such a large survey-base. That's where Movio comes in.
As a company, Movio is one part marketing solutions provider helping cinema exhibitors manage their loyalty programs, and one part marketing data cruncher. They presently collect moviegoing data from cinemas accounting for 53% of the screens in the United States, including seven of the top ten exhibition circuits, among many others. They are able to aggregate the activity of 15 million U.S. moviegoers to create a normalized data set that is nationally, geographically and demographically representative.
What Movio found when looking at the numbers for this year's Best Picture Oscar nominees was that the titles were attracting an older skewing audience. Just one example of this according to Matthew Liebmann, Movio's Senior Vice President of the Americas, is what happened with "Moonlight". "Solely looking at the 50+ audience before 'Moonlight' won the Golden Globe and got its Oscar nominations, we saw it was about 41% of the audience. But after that it hit about 60%," Liebmann explained. "It's almost a 50% uplift in composition as a result of post-award for Golden Globe but also the nominations for the upcoming Academy Awards."
Those are the kind of results that Heather Nawrocki loves to hear about. Nawrocki is the Director of Media Promotions at the AARP and she is also the lead for the organization's 15-year-old Movies For Grownups initiative, which spotlights films that resonate with or reflect the lives of older audiences.
"We want to see films made for this audience and we think that in general the 50+ audience is a bit undervalued," said Nawrocki. "When we look at the Oscar nominated films in particular I think it's really interesting because these are what the Academy is saying are the best films of the year and the box office for these films in many cases is really being driven by a 50+ audience."
The AARP and Movio are hoping their study will help not only influence studios to make more movies for an older crowd, along with the usual blockbusters, but also market those movies directly to the 50+ audience, rather than just 18 to 49-year-olds. "This is a huge segment of the population who loves to go to movies. They actually control half of the country's spending on entertainment and I don't know that the studios are doing enough to talk to them and reach them," Nawrocki argued.
Movio's Liebmann agrees. "There can sometimes be a lack of appreciation for anyone other than millennials," he said referring to the marketing campaigns for most movies. "There is a huge, vibrant, loyal and lucrative market of older grown up cinema-goers that aren't being attracted or focused on. They are coming in on their own merits."
And when it comes to films nominated for Best Picture Oscars, at least this year, those older moviegoers are representing a larger part of the theatrical gross. "When you look at who was driving the box office for 'Lion', 76% of moviegoers were over 50," said Nawrocki. "Were they the target audience? I'm not so sure, but they came out. But how many would have come out if they had been more directly targeted?"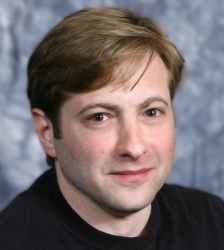 Latest posts by J. Sperling Reich
(see all)