On Tuesday of last week a new box office record holder for domestically produced films was crowned in brazil.  The BRL R$117.2 million (USD $37.7 million) earned by the comedy "Minha Mãe é uma Peça 2: O Filme" ("My Mom is a Character 2") surpassed the BRL R$116.8 million (USD $37.5 million) brought in just last year by the biblical drama "Os Dez Mandamentos – O Filme" ("The Ten Commandments").
"My Mom is a Character 2" is a sequel to the 2013 hit comedy "Minha Mãe é uma Peça" ("My Mom is a Character"), which was the most watched film in Brazil during 2013, selling over 4.6 million tickets.  Like the original film, Downtown Filmes and Paris Filmes, are distributing the sequel.
Each of the movies centers on a character named Dona Hermínio, a middle-aged divorcée whose husband left for a younger woman, and her three children with whom she is constantly squabbling.  In the sequel Dona Hermínio is still the same overprotective mother we were introduced to in the first film, though now she is  also the host of a successful television program.  When her two youngest children decide to move out of the house, Hermínio becomes distraught.  Hijinks ensue when her grandson and estranged sister suddenly pay a visit.
What sets the "My Mom is a Character" films apart is the actor playing the boisterous Dona Hermínio; Paulo Gustavo, who plays the role in drag.  In a sense, Gustavo's career mirrors that of Tyler Perry, the American actor who made a name for himself playing an exaggerated version of his mother named Madea in stage plays and later in a series of popular movies.  In 2006 Gustavo wrote and starred in a one-man play titled, like the movie, "My Mom Is A Character", which first introduced audiences to Dona Hermínio.
When "My Mom is a Character 2" opened on December 22nd, 2016 in 1,222 screens it topped the box office by a wide margin, beating out "Rogue One: A Star Wars Story" which was in its second week.  During it's first four days in cinemas, the comedy sequel accounted for 51% of the country's weekend box office, selling over 724,000 tickets and earning BRL R$10.5 million (USD $3.37 million).
That makes it the third largest opening of all time for a Brazilian film, behind "The Ten Commandments" which bowed to 2.2 million tickets in January of 2016 and "Tropa de Elite 2" ("Elite Troop 2") with attendance of 1.3 million in 2010.
To date "My Mom is a Character 2" has a cumulative gross of BRL R$119.8 million (USD $38.5 million) and has sold just over 9 million tickets.  It should be noted that while the comedy has surpassed the box office gross of "The Ten Commandments", it has not yet done so in attendance.  "The Ten Commandments" had 11.3 million admissions while in cinemas.  The oddity is a result of the average ticket price of BRL R$16.11 (USD $5.20) for "My Mom is a Character 2" being higher than the BRL R$10.34 (USD $3.32) average price for "The Ten Commandments".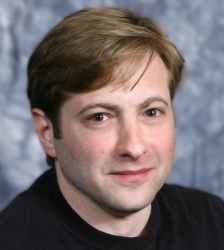 Latest posts by J. Sperling Reich
(see all)