"Needless to say we are in a good mood in Leawood Kansas," the voice of a senior level executive stated in the controlled and measured manner of someone reading from prepared remarks.
It was December 20th of last year, just a few days before the Christmas and New Years holidays would take over everyone's attention, and the voice belonged to Adam M. Aron, Chief Executive Officer and President of AMC Entertainment Holdings, Inc. Aron was addressing investors and financial analysts on a conference call to announce that the United States Department of Justice had completed its review of AMC Theatres' pending acquisition of Carmike Cinemas. The exhibitor had reached a settlement allowing the purchase of the country's fourth largest cinema chain to proceed.
"Today is a glorious day and another great day for AMC," Aron continued trying to mask the excitement he had to be feeling. It was more than just a great day for AMC, however, it was the culmination of a year that saw the company grow into the largest cinema chain in the world through a pair of billion dollar acquisitions initiated by Aron. Indeed, this week marks the one year anniversary of Aron taking over as CEO of AMC and, save for a few hiccups like texting in theatres and a spat with NATO president John Fithian, in his short tenure Aron has been able to accomplish many of the objectives for which AMC's owner, the Dalian Wanda Group, undoubtedly hired him.
To be sure, given its reputation for expediting business operations, the existing culture of China-based Wanda deserves some credit for the speed with which Aron has been able to work. But as a newcomer to the motion picture industry, Aron could hardly have been expected to achieve in a single year what would make exhibition executives with decades of experience envious. This is hardly surprising to anyone familiar with Aron or his prior career milestones.
It was widely reported when Aron took the AMC job that his background was primarily running travel and leisure companies. His previous position was as the interim CEO of Starwood Hotels & Resorts, a position he held for less than year. It's a stretch, but you could say the closest Aron came to the entertainment industry before heading up AMC was as the CEO of a professional basketball team; the Philadelphia 76ers. Never having worked in sports, Aron's time with the Sixers, from 2011 to 2013, produced mixed results. While he was a constant presence at games and interacted with fans continuously via Twitter, the performance of the team itself was dismal, which can hardly be blamed solely on its CEO. The Sixer fanbase alternated between loving and hating Aron during his time there, which makes him no different from just about anyone who has worked in the front office of a professional sports team, other than maybe Theo Epstein.
However to truly appreciate Aron's capabilities, and to understand what, in part, Wanda brought him in to do, you have to reach further back into his curriculum vitae. In doing so, you might find you've been witnessing Aron's accomplishments for far longer than you realize. Between 1990 and 1993 he was the senior vice president of marketing for United Airlines where he is credited with helping turn an underperforming airline into a market leading brand by perfecting an advertising campaign that featured George Gershwin's "Rhapsody In Blue". Even before his time at United he had earned the moniker of "boy genius" for his work launching the frequent flyer programs at Pan Am Airlines and Hyatt Hotels.
Aron moved to the highly leveraged Norwegian Cruise Line in 1993 where he was CEO until 1996. He was the first airline executive to ever jump ship (pun intended) to the cruise business and was the first non-Scandinavian to head up Norwegian Cruise Line. While helping improve the company's balance sheet and increase bookings, Aron gained lot of attention for the risqué television commercials he produced for the cruise line which made the experience seem sexy rather than vacations designed for senior citizens. He focused on selling the unique amenities on board the cruise ship, as much as each trip's destination. Toward the end of his time at Norwegian, Carnival Cruise Line was negotiating to purchase the company in a deal which never materialized.
Then in 1996, Aron became the CEO of Vail Resorts, where his track record not only exemplified his c-suit savvy, but may have proven he was the right executive to head up AMC. When he arrived Vail had two ski resorts in its portfolio with 50 hotel rooms and 100 condominiums, all of which were in Colorado. By the time he left in 2006, Aron had cleaned up the company's balance sheet and grew Vail into the second largest ski resort corporation in North America with over 8,000 rooms. He oversaw the acquisition of Breckenridge and Keystone ski areas in Colorado, as well as Heavenly in California, and expanded into resorts in Florida, New England and Wyoming. Aron is arguably responsible for setting the company on course to become the continent's largest ski resort company, a status it has achieved since his departure.
After Vail, Aron went on to become a senior operating partner at Apollo Global Management, a private equity firm that specializes in turning around distressed companies. Aron oversaw and provided expertise on Apollo's travel and tourism related investments. Once again, he demonstrated his M&A prowess by facilitating Apollo's acquisition of Norwegian Cruise Line (where he is still a Director), Oceania Cruises and Regent Seven Seas Cruises. Norwegian (and effectively Apollo) is now the third largest cruise line operator in the world.
You may be asking what any of this has to do with AMC's acquisition of Carmike Cinemas or the amazing year it just had. Though in looking at Aron's background it's easy to see his strengths and thus the goals Wanda entrusted him with:
Strong marketing background that is well versed in loyalty programs
Ability to create and promote amenities that serve as market differentiators
Implement and utilize technology for direct customer marketing
History of polishing corporate balance sheets
Company growth through strategic acquisitions
If you were to read between the lines (or simply a transcript) of the conference call Aron held on December 20th you would see how all of these points were specifically highlighted.
Aron said that the Carmike acquisition would allow AMC, "to introduce our successful guest experience initiatives, proven at AMC, to tens of millions of new customers, improving the moviegoing experience for them." He went on to underscore two of the above items (1 and 3) in one go, explaining how the transaction, "is also expected to broaden our appeal with moviegoers with more people having access to the AMC Stubs loyalty program, redesigned in July and our new website and smart phone apps launched just three weeks ago."
It's no mistake that the AMC Stubs program was revamped shortly after Aron's taking over as CEO. Given his past professional feats, we also could have predicted AMC's buying spree. "One of our key priorities for AMC that we announced at the beginning of the year was to grow our company through acquisition," he said. "Well, in 2016 we certainly have done what we said we would do. On November 30th we completed the acquisition of Odeon & UCI cinemas group, since renamed Odeon… Now, we have received the final regulatory approval needed to complete the acquisition of Carmike Cinemas and the closing on this transaction is imminent."
In fact, Aron wasn't joking when he continuously stressed during the call that the Carmike sale would close quickly, with the announcement it had been finalized coming the very next day. It's really quite extraordinary when you think about it; Aron oversaw the completion of two separate USD $1.2 billion acquisitions less than thirty days apart. In the Odeon purchase he showed his ability to spot a good deal, taking advantage of a sudden devaluation of the British pound after the Brexit referendum to pick up, at a discount, an exhibition chain that had been on the block for years.
Both deals also allowed Aron to demonstrate his deftness in working with government regulators, while the Carmike transaction proved he is capable of handling pushback from shareholders of the company he's buying. As part of the agreement with the DoJ AMC will be required to divest theatre complexes in 15 overlapping markets where they operate with Carmike on a combined basis. Aron admitted he thought the theatre count would be higher. "I personally am thrilled with that number," he said. "When I was doing my back of the envelope in January, February, March, I though the divestures would be somewhere between 15 and 35. So we are coming in at the very low end of that range."
Ultimately Aron thinks the divestures will be a total of 15 to 20 theatres, including two venues formally owned by Starplex. Since AMC has the choice of which theatres to sell off, this could actually work in the company's favor. "The divested theatres will come mostly from the existing Carmike circuit," Aron explained. "The theatre level cash flows of the theatres to be divested are consistent with our original divesture expectations and in our view are modest in the single didget millions of dollars." Translation; we get to sell some underperforming theatres that we probably wouldn't have wanted to operate anyway. AMC expects the divestures to be complete before the end of February 2017.
Another concession AMC had to make in its settlement with the DoJ was related to its ownership stake in the cinema advertising company National CineMedia. It is apparent that the government wants to maintain the existing competition between NCM, which provides preshow advertising to AMC (as well as other exhibitors) and Screenvision, which provides the preshow advertising for Carmike. Presently AMC owns 17% of NCM as one of its founding members, though this is a share that is expected to increase to 25% after the Carmike acquisition. Under the terms of the agreement reached with the DoJ, AMC must sell down its ownership of NCM to no more than 4.99% over the next 30 months.
Meanwhile, AMC will not have to sell off the 20% ownership stake that Carmike has in Screenvision. This incentivizes AMC to keep the smaller Screenvision healthy enough to compete in the market. "We pledged to facilitate that competition by maintaining Screenvision actively at some of our theatres and NCM actively at some of our theatres," said Aron. "They [the DoJ] did not want us to go to an all NCM shop or an all Screenvision shop. They wanted us to have a foot in both camps so that both NCM and Screenvision could prosper."
By relinquishing AMC's ownership and control of its NCM stake Aron is doubling down on the company's core business; motion picture exhibition. AMC already earned USD $490 million when NCM went public in February of 2007, though that was before Wanda picked up the company. Presently, AMC's equity stake in NCM brings in just over USD $11 million in earnings. AMC may not replace this income from the 20% ownership position win Screenvision it inherits from Carmike, though presumably the additional revenue from the Carmike screens will far surpass that amount.
In addition, the sale of its NCM shares, which are presently valued at more than USD $350 million, has the added benefit of bringing cash into the company, giving AMC some spending money for strategic initiatives. "While we don't comment on merger rumors and such there is always the possibility of these monies helping us to fund additional acquisitions for AMC in the future," Aron admitted, going on to say the proceeds of their NCM stock sale have not yet been earmarked. "Whether reducing our debt, reinvesting in our own circuit or exploring other acquisitions, we believe these uses have the potential to be the best allocation and deployment of our capital."
The more immediate task for Aron and his management team will be integrating the Carmike circuit into AMC. Planning for this has been taking place since March beginning with the acquisition announcement. The first Carmike multiplex to make the switch to AMC systems and infrastructure will occur in the second week of January with a pilot of 13 additional venues to take place before the end of the month. This means getting the AMC's point-of-sale system in place at Carmike venues, switching the theatres and showtimes from the Carmike website to the AMC website, and changing patron's loyalty points from Carmike's loyalty program to AMC's loyalty program.
"We expect to be able to get all 271 of Carmike's theatres, less whatever number we divest, into the AMC system by the end of April or May," said Aron when asked about how fast the integration would take place.
Not all Carmike theatres will be rebranded as AMC however. Ever the marketer, Aron was purposefully vague about AMC's new branding strategy. "What we've decided to do is proceed with what we're calling a two brand strategy," Aron explained. Some theatres will be branded as traditional AMC complexes, while those with less visitation, requiring lower service standards, will be branded with a second, as yet unannounced, brand. Around 50 current AMC multiplexes will be rebranded with this second brand, whereas 100 Carmike theatres will adopt the AMC brand.
Guest satisfaction for both brands should remain high according to Aron. "It just means that we'll offer different levels of service, amenities and price points and better marry consumer expectations to the reality of what's being offered," he said.
As for the name and identity of the second brand, that will be revealed at the end of January when AMC holds a conference for the general managers of all its theatres. "There will be some excitement and drama within the company for our own people, so we will ask our investors to wait until we unveil," Aron said in a tone meant to build maximum intrigue. "We do know what we're going to do, specifically and how we're going to do it… And I will hold you in suspense for a month."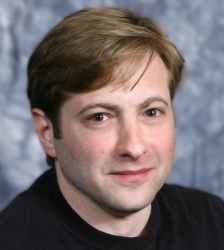 Latest posts by J. Sperling Reich
(see all)