Later this week motion picture exhibitors and distributors from around Latin America will be gathering in São Paulo, Brazil for Expocine 2016. The territory's largest cinema trade show will be entering its third year and, as in 2015, appears to be on track to continue growing in size and scope. For those headed to this year's conference, here are a few expected highlights:
Data Becomes More Important
The seminar which starts off this year's Expocine is titled "The power of data: how to identify the audience with the biggest potential for each movie" and is to be given by Cyrille Reboul, the CEO of Webedia, who might know a thing or two about the subject. The focus will be on how to use the the stream of data and emerging digital tools to understand and attract cinema-going audiences.
Size Doesn't Matter
Sure, the region has its share of large cinema chains such as Cinépolis and Cinemark (to name just two), but Expocine has made an effort in 2016 to focus on both smaller exhibitors and indie distributors. On Thursday, the second day of the conference, Ariel Direse of Instituto Nacional de Cine Y Artes Audiovisuales de Argentina (INCAA) will moderate a panel on movie theatres in small cities. Earlier in the day the founder of Alamo Drafthouse will be giving a talk on the distribution and exhibition of independent films.
Meanwhile, BNDES, the national bank of Brazil, will be giving a talk on the last day of Expocine about new lines of credit, available to theatre operators both large and small. Roberto Lima, from Agência Nacional do Cinema (ANCINE) will also be on hand to present an overview on multiple aspects of the industry that all cinema owners should be addressing or at least aware.
Immersive Experiences
Virtual reality is the hot topic of just about every tech and entertainment related conference these days and Expocine has picked up on the trend. On Friday, the third and final day of the show, a panel discussion moderated by Gabriel Giandinoto of Ventana Sur will explore how VR may contribute to or affect the cinema experience in the future.
In addition, companies such as MediaMation, which manufacturers 4D cinema seating, will be present to answer questions during their cocktail hour on Thursday.
Product Previews
Like CinemaCon, CineEurope and similar trade shows, theatre operators arrive expecting to see upcoming product offerings from major Hollywood studios and local distributors. This year Expocine has delivered on their promise from past years to increase the number of screenings and showreels.
Making exclusive presentations of the their upcoming lineup at this year's show will be 20th Century Fox, Paramount Pictures, Sony Pictures, Universal Pictures, Walt Disney Studios, and Warner Bros. Pictures, as well as Diamond Films. At least three films will be screened including Disney's "Queen of Katwe", Paramount's "Jack Reacher: Never Go Back" and Sony's "Underworld: Blood Wars". Each film is being screened in two separate auditoriums; one with Portuguese subtitles and one with Spanish subtitles.
NEC is providing laser projectors for the screenings and MasterImage technology will be utilized for 3D presentations. Kelonik, a cinema integrator in Europe and South America, is responsible for installing and running all the gear for this year's conference.
Simultaneous Translation
Latin America is an enormous territory stretching as far north as Mexico and as far south as Cape Horn in Tierra del Fuego, Chile. Attendees will be coming from just about every country in the region, as well as Europe and North America. As such, Expocine is having Harkness Screens sponsor simultaneous translations of all events not only in Portuguese and Spanish, the two dominant languages within Latin America, but also English.
Booth Bound
Not everyone at Expocine intends to attend only the seminars and panel discussions. Some just come to walk the trade show floor, which plays host to all the major companies in the industry. From the usual suspects such as Barco and Dolby to local players such as Centauro and Santa Clara. In previous years, the trade show at Expocine has proven valuable in giving exhibitors a chance to catch up with the latest vendor offerings and this 2016 should be no different.
Full Disclosure: Celluloid Junkie is a media sponsor of Expocine 2016 and members of our editorial staff have ongoing business relationships with its producer, Tonks.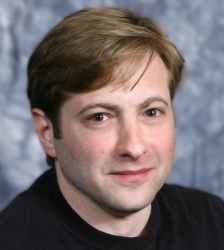 Latest posts by J. Sperling Reich
(see all)