The price of movie tickets during the third quarter fell by 2.5%in North America from the second quarter of this year and that's either positive news, or negative news, depending on the way industry trade outlets chose to spin it.
On Tuesday, the National Association of Theatre Owners announced that the average price of a movie ticket in the region during the July to September time frame was USD $8.51. That's a decline from USD $8.73 going the cinema cost in the second quarter of 2016. That's exactly the way Brent Lang at Variety chose to look at it by starting his piece with:
Going to the movies got a little more affordable during the third quarter of 2016. Fewer 3D films meant cheaper seats…
There is no obvious cause for the price decrease during the latter half of summer. It unlikely the glut of sequels, 14 in all, being released this summer had anything to do with it. After all, those sequels earned nearly USD $2 billion and accounted for 45% of this summers USD $4.482 billion North American box office. And there was certainly plenty of opportunity for exhibitors to sell premium tickets to top earners such as "The Secret Life of Pets", "Suicide Squad", "Star Trek Beyond" and "Ghostbusters" all having 3D and/or IMAX releases.
Whatever the reason, it is always best to compare the price of movie tickets during the same time periods from previous years (as Lang went on to do). In 2015 the price of movie tickets during the third quarter was USD $8.25 on average, so this year actually marks a 3% increase, year-over-year. Indeed, ticket prices during the second quarter were also up year-over-year from USD $8.61 in 2015.
When putting it in those terms, the news sounds more dour, at least for cinemagoers looking for a break on movie tickets. That's sort of the lede Pamela McClintock went with in her piece on the announcement for The Hollywood Reporter:
The average cost of going to the movies in North America is headed for another record increase.
What McClintock is pointing out is that in all likelihood the average cost of a movie ticket in 2016 is set to outpace that of 2015. The average cost-to-date in 2016 is USD $8.60, where as that figure was USD $8.34 after the third quarter last year. That means the average annual price of a movie ticket in 2016 has, so far, increased by just over 3%. For those statisticians keeping score at home, that's more than twice the 1.5% current rate of inflation for the year. It may be worth noting that in 2015 the rate of inflation in North America was under 1% but average ticket prices still rose 3.2% from USD $8.17 in 2014.
And for all of you who think we're overcomplicating what should be a fairly straightforward post about the average price of movie tickets in North America during the third quarter of 2016, you wouldn't be wrong, but we had to do something to make such prosaic news more interesting, if only for our own sanity.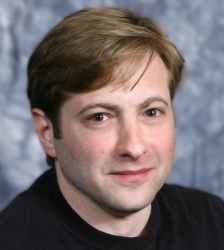 Latest posts by J. Sperling Reich
(see all)