As expected, AMC Entertainment Holdings, Inc. upped its offer to acquire Carmike Cinemas, Inc. on Monday morning. We predicted as much less than 24 hours before and were nearly spot on with the revised offer AMC would make for Carmike. If we weren't so humble we'd have taken a page from the playbook of certain trade publications (specifically Deadline) and placed a "Toldja!" at the beginning of our headline.
AMC raised the price it is willing to pay for all outstanding shares of Carmike stock to USD $33.06, up 10.2% from the original USD $30, but here's the thing; it's in both cash and stock, or at least could be. Carmike shareholders now have the option to take the full USD $33.06 in cash or alternatively 1.0819 shares of AMC stock for every Carmike share up to a purchase price mix of 70% cash and 30% AMC stock. This new offer, which has been approved by both company's board of directors, is a 32% premium over where the USD $25.11 Carmike's stock was trading for on March 3, 2016. This means AMC has now offered to pay USD $1.2 billion for the Carmike's 273 locations (2,954 screens), roughly the same price it is paying for Odeon & UCI Cinemas which has 41 fewer theatres and 718 fewer screens.
The media outlet previously referenced (Deadline) prefixed their headline with "AMC Theatres Blinks", though this is hardly the case given that Carmike's stock closed at USD $31.13 on Friday. AMC would have likely increased their offer anyway, just to meet the current market price. However, if Carmike shareholders see this as a sign they might be leaving money on the table, AMC was quick to emphasize this was a "best and final" offer.
"I'd like to make one thing perfectly and unmistakable clear," said AMC's chief executive officer Adam Aron in a conference call with analysts after the new offer was made public. "This new USD $33.06 and 70/30 cash/stock mix is AMC's best and final offer to acquire Carmike. This is it. We are done. There is no more water in this well. "
Aron went on to say that if Carmike shareholders decide to reject the deal, which is their right, the exhibitor is prepared to "stop pursuing Carmike and AMC will be delighted instead to focus on our other billion dollar acquisition in Europe. Just as Carmike was a pretty impressive plan A, Odeon is a pretty remarkable plan B."
To hammer the point home, Aron later reiterated, "I have made it very clear over the past few weeks and especially today that this is it, and if the deal breaks, the deal breaks. We won't lose any sleep over it because we have Odeon & UCI. We'll take our billion dollar bat and ball and we'll go to Europe with it."
As AMC put the new offer together, upon Carmike calling off its first shareholder vote to approve the acquisition on June 30th, the company reached out to numerous shareholders on the sell side. This included speaking with what are commonly referred to as dissident shareholders who stated publicly they wanted AMC to pay a price of more than USD $40 per share for Carmike. Aron and AMC chief financial officer Craig Ramsey dismissed some of the arguments made by dissident shareholders such as Mittleman Brothers, LLC and Driehaus Capital Management, LLC, by pointing out they have been referencing European and Asian theatre chain sales as comparable to transactions for circuits based in the United States.
AMC's latest offer also addresses criticisms the proxy advisory firms for Carmike shareholders, ISS and Glass Lewis, had with the deal. Both urged stockholders to vote against the sale because the price was too low and Carmike shareholders did not have an opportunity to participate in the upside of the combined companies. AMC listened to this feedback and increased their per share offer price and included stock in their latest offer.
The new offer raises the enterprise value Carmike shareholders will receive to 9.2x, to the latest EBITDA purchase price multiple. Previously AMC said it would remain a disciplined buyer and not negotiate to pay a higher price. So, why did the company change it's mind?
In part, it was the current market price of Carmike stock, though that would likely have fallen below AMC's original offer price without an acquisition opportunity in the offing. Aron said AMC has maintained its stance to not overpay for Carmike. "We had an offer on the table of $30 and we had one large shareholder saying we should pay $40 and we had another large shareholder saying we should pay $43.50 and we said the transaction gets marginal above $30 very quickly," he recounted. "The multiples at 9.2x for Carmike, that's a big price. At the same point, 6.8x post-synergy, is an affordable price. But that's at $33.06. We think $33.06 is consistent with our comment that we would be a disciplined buyer and consistent with our view that we would want attractive returns to flow both to the buyer in the transactaction as well as the seller."
A vote by Carmike's shareholders is still required to approve the merger, as is a blessing from the Department of Justice. Aron reported that the DoJ's antitrust regulatory review commenced months ago and was still in progress, regardless of the shareholder vote. "There is nothing in this new revised offer with AMC and Carmike that should slow down the antitrust materially," he said.
Between the Odeon & UCI acquisition and the potential merger with Carmike, AMC will be issuing an estimated USD $415 million worth of equity (roughly USD $165 million for Odeon and USD $250 million for Carmike). This will slightly lower the economic interest of the Dalian Wanda Group, AMC's Chinese parent company, who presently own 75% of the North American cinema operator. However, because Wanda finds itself in a dual stock situation, holding both Class A and Class B shares, it will maintain control of the company's voting stock and thus its board of directors.
Should AMC be successful in acquiring Carmike, the company will maintain two brands; one focused on large, urban areas and another focused on midsize non-urban areas. Whether that occurs is now up to Carmike's shareholders, because as Aron said, AMC won't be coming back with a better offer.
"If we went higher than $33, especially if we went anywhere close to the ask of the two dissident shareholders, you'd have a very uneconomic transaction and one obviously that we will not pursue," proclaimed Aron. "Not only will we not get close to their offer, we're not going above $33.06. I don't think I could be more clear that this is our final and best offer. We'd love to go forward with Carmike, but if we don't, we don't."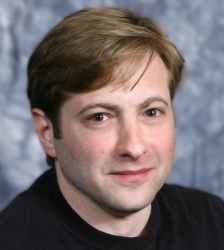 Latest posts by J. Sperling Reich
(see all)