The acquisition of Carmike Cinemas Inc. by AMC Entertainment Holdings Inc. was never going to be entirely easy or uncomplicated. It is safe to say, after the events of the past two weeks, culminating in a delayed shareholder vote earlier today, the mega-deal just became a whole lot harder to close. At AMC's request, Carmike postponed a shareholder vote to approve the USD $1.1 billion to July 15th. This comes after a campaign by two of Carmike's largest shareholders to vote against the sale, which would have created the largest cinema chain in North America, if not the world.
First let's review the history of the deal, which will in turn provide some of the details and where the contention lies. On March 4th of this year, AMC, the second largest exhibitor in the United States with 5,426 screens, announced their intention to acquire Carmike, the country's fourth latest exhibitor consisting of 2,954 auditoriums, for USD $1.1 billion. We now know that AMC initially offered Carmike USD $26 per share in cash and stock, but by February 10th had revised their bid to USD $30 per share in a cash only buy-out.
The USD $30 per share offer was then a 19.5% premium over Carmike's most recent closing price of USD $25.11, though it should be noted that during the previous 12 months the company's shares had lost 20% of their value. AMC's stock price was also suffering; after hitting a high of USD $35.68 per share in March of 2015, the company's stock had declined nearly 28% to USD $25.70. Certain Carmike shareholders point to these declines and a general down market as reasons for the company being undervalued both by its current senior management and AMC.
Specifically, opposition to the deal has stemmed from two investment firms Mittleman Brothers, LLC which owns 2.33 million shares or 9.6% of Carmike and Driehaus Capital Management, LLC which is holding 1.9 million shares or 8% of the company. Both publicly began writing to Carmike's senior management shortly after the agreement was announced, stating that "the deal would be immensely favorable to AMC's shareholders and grossly unfair to Carmike's shareholders". In short, the firms thought the USD $30 per share offer was too low for a complete buyout and suggested a price north of USD $40. Both would be voting not to approve the acquisition and urged other shareholders to do the same.
With all of the filings the Securities and Exchange Commission requires before two public companies complete a giant merger we also learned that this wasn't the first time AMC had made an offer to buy Carmike. According to a Preliminary Proxy Statement Schedule 14A filed by Carmike on March 30th of this year, the company was working with J.P. Morgan in early 2015 to contact parties for a potential acquisition or merger. Out of the five strategic companies approached, only AMC was interested.
During the course of these discussions, the parties discussed a potential transaction in which AMC would acquire Carmike for $37.00 per share, with 60% of the merger consideration to be paid in cash, and the remaining 40% of the merger consideration paid in AMC stock.
Carmike points out this offer would be a 19.2% premium to the USD $31.03 closing per share price of its stock on March 12, 2015. However, in April AMC pulled out of the negotiations.
This potential deal is just one of the many reasons Mittleman Brothers believes the current acquisition price of USD $30 that AMC has on the table is too low. On June 13th of this year they published a detailed presentation [PDF] with a litany of other reasons the company was being undervalued and the sales process had been utterly flawed. The presentation states:
…the restrictive ancillary terms reveal a deal so one-sided in favor of the buyer as to beg the question, who
was J. P. Morgan and Carmike's Board really looking out for? Because it does not appear that non-management shareholders were properly served here…

…If the Board had determined it was the right time to sell, a proper auction, with private equity invited, would have likely produced a better outcome than negotiating with the sole interested strategic buyer, and on the buyer's timing…
Mittleman Brothers also argue that the 18% stake Carmike has in the cinema advertising company Screenvision is worth roughly USD $50 million, yet is not accounted for in the acquisition price. With plenty of finance-speak and number crunching the presentation sets out to make its case to Carmike shareholders in opposition of the deal.
Here's where things really get messy, for if Mettleman's PowerPoint opus weren't enough to sway shareholders, just last week the proxy advisory firms ISS and Glass Lewis both recommended voting against the sale. As prominent and independent third-parties meant to inform shareholders during such governance decisions, Carmike was forced to respond to the guidance from ISS and Glass Lewis. They quickly issued a statement explaining that they disagreed with the advisory firms and requested shareholders vote for the deal to go through:
The AMC agreement is the culmination of a nearly two-year strategic review process during which no other offers were made. The AMC agreement also resulted in the highest large-scale industry transaction multiple in the past 10 years, and provides value to our stockholders that is well above where Carmike's stock has historically traded or where we expect Carmike's stock to trade on a standalone basis within any time frame that would be acceptable to us, particularly in light of recent industry-wide downward trends.
That brings us, finally, to today, when AMC made another request; this time for Carmike to delay its scheduled shareholder vote for June 30th until July 15th to give shareholders time to fully digest all the information required to make a fully educated decision in regards to the acquisition. This was done in a carefully worded and terse press release which contained a statement from AMC's CEO and President, Adam Aron. We have provided a translation, in italics, for the non-investor types, to help with reading between the lines of Aron's statement (and thus the humor and sarcasm is intentional):
"AMC Entertainment remains committed to our proposed transaction to acquire Carmike Cinemas. The rationale to acquire Carmike continues to be valid, namely to create a larger system of theatres nationwide, to introduce AMC's consumer-friendly movie going guest amenities across a broader network of theaters as well as to achieve cost efficiencies and synergies."
Obviously, we would be offering to buy Carmike if there wasn't some heavy upside for us here at AMC, however the deal makes strategic sense for both parties. AMC will be able to grow faster than it could otherwise expand, better serving its patrons and Carmike shareholders will get a premium on their shares which, let's face it, couldn't be had in the near future.
"Even so, this transaction is now at considerable risk."
Listen to us very carefully; we aren't playing around here and we want to let everyone know this is far from a done deal.
"We believe that the loose price talk by some in the market about a potential transaction with Carmike has been unrealistically overstated."
Yeah, um, we heard what some Carmike shareholders believe the buy-out share price should be and frankly… Let's just say we think you might be getting a jump start on that California ballot measure to legalize marijuana. In fact, while we explain our reasoning for why we think your preferred share prices is unrealistic, we'll counter in one paragraph some of the issues it took Mittleman Brothers 14 pages of slides to address.
"Additionally, the public discussion to date has erroneously neglected to factor in that the Carmike transaction's value to AMC is materially reduced by the value leakage from regulatory driven theatre and other potential divestitures, tax implications regarding the receipt of National CineMedia, Inc. founders shares and required annual make-whole payments to be made to NCM, as well as significant company integration and transaction costs."
Keep in mind, we here at AMC are buying a company and will then be forced to throw portions of it away. It's like having to buy a used car but throw away the tires because some lawmakers believe they will make us go too fast. Just because our operational markets don't tend to overlap doesn't mean we won't have to divest of certain theatre sites. As for all this talk about NCM and other financial matters, we think you might be forgetting to cut Uncle Sam in on the action. Someone's going to have to pay the taxes on this sale. Speaking of which, someone's going to have to pay to make these two companies a single entity. In both instances, that's going to be AMC, not Carmike's shareholders. Think of it this way, AMC has done you the favor of deducting all those expenses from our acquisition offer.
"Nor has the conversation taken into consideration the considerable weakening of the industry-wide movie box office since the transaction was announced."
Besides, we can always break out the old "the box office is down this year" chestnut. Even though, let's face it, box office numbers fluctuate from year-to-year and just as they don't always improve, they don't always stay down either. Current box office trends hardly affect the sales price of Carmike in the longterm, though we just wanted to throw that in for good measure.
"With respect to M&A activity, AMC is a disciplined buyer. We note that the financial metrics surrounding the Carmike acquisition get marginal very quickly above the $30.00 deal price. Accordingly, we are fully prepared to see the Carmike transaction pass by the wayside."
Just so you know… AMC is not about to overpay for anything, including Carmike. If you think this is some kind of negotiating tactic on your part… it's going to fail. We've already asked our owners for USD $30 per share to buy Carmike, which wasn't chump change given what it was trading at when we made the offer. If we went back to owners and asked for $40 per share we'd have a hard time convincing them the deal was worth doing. And quite honestly, we'd rather walk away from the acquisition than make a case with our owner for more dough to complete this deal.
"These views in mind, AMC has requested that the Carmike shareholder vote be adjourned from June 30 to July 15, 2016 giving time for all concerned to determine if this transaction will be preserved or instead abandoned."
Look, think to over. Seriously.
"With or without a Carmike combination, as a leader in guest engagement and theatre innovation, we could not be more confident that AMC's future prospects are extraordinarily bright."
Unlike Bono and the boys from U2, we can live with or without you Carmike. We can walk and be just fine on our own. Can you say the same? (Drops microphone. Walks offstage.)
All kidding aside, at first glance it would seem that AMC would be in the driver's seat on this deal. If Mittleman was threatening a shareholder revolt as a negotiating strategy, Aron's statement would surely squash it. However, not to be outmaneuvered Mittleman Brothers published their own press release late in the day, saying that delaying the shareholder vote was "implicit confirmation of overwhelming opposition" to AMC's USD $30 per share buy-out.
Mittleman Brothers firmly believes that, no matter what Aron now says, AMC needs Carmike more than they are willing to admit, and as such should pay a premium for the privilege of scooping up the number four exhibition chain in the country. As they illustrate in their presentation:
If AMC buys Carmike, they would increase their screen count by 55% in one fell swoop. Without buying Carmike, in order to acquire the same number of screens (2,954) in the U.S., AMC would have to buy the next 6 largest chains in the U.S., combined (Marcus Theatres: 681 screens, Harkin Theatres: 446, Southern Theatres: 445, B&B Theatres: 409, National Amusements: 409, and Bow Tie Cinemas: 388), and they'd still be 176 theaters short. Even if possible at reasonable prices, that would be a highly complex project, likely taking many years to complete. If AMC wants to avoid that torturous plan B, and get very big very fast, they should have to pay at least a fair price for the privilege.
If Carmike shareholders vote to approve AMC's current acquisition offer on July 15th, then Mittleman won't get to test this hypothesis. However, if AMC returns to the negotiating table on or before the vote with more cash, Mittleman's theory could hold water. If, on the other hand, shareholders vote against the current offer or AMC walks… Mittleman could find itself in a sticky situation as Carmike share prices may fall in the short term and the current management that helped turn the chain around might not want to stick around to see how the story ends.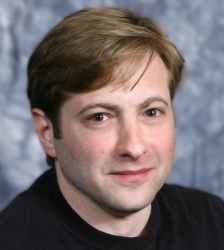 Latest posts by J. Sperling Reich
(see all)