If you wonder why Hollywood studios continue to churn out superhero sequels, or if you have any doubt as to the popularity of such films, you need only look at the success Fathom Events is having with "Batman: The Killing Joke". Tickets for the July 25th limited-screenings of the animated feature were selling out so quickly in the North American theatres that Fathom added an additional 300 screens to expand its release to over 1,150 locations. This will make it the widest release of any alternative content title or event in Fathom's 14 year history.
What's more, as both the 7:30 p.m. and 10:00 p.m July 25th showings of "Batman: The Killing Joke" neared capacity, Fathom extended what was meant to be a one-night-only event to a second day and will now be screening the film twice on July 26th. How significant is such a move? Well, it's often difficult enough for event cinema distributors to convince exhibitors to preempt Hollywood studio films for a single weekday evening screening. Fathom not only secured two screenings for "Batman: The Killing Joke" but nabbed four showtimes across two different nights.
What this means in regards to specific ticket sales or box office for the film remains to be seen, and given that such figures for alternative content usually don't get publicized, we may never know. However, as a historic comparison, Fathom's most successful one-night event thus far was the November 2013 Doctor Who 50th Anniversary screening which attracted 327,000 attendees. With "Batman: The Killing Joke" playing on more screens and showing four times, it's probably safe to assume higher numbers will be achieved.
In announcing the expansion John Rubey, the CEO of Fathom Events told Celluloid Junkie, "We're happy to continue our long-running partnership with Warner Bros. to bring this highly-anticipated title to the big screen. Fans have shown overwhelming support and energy about seeing this event in cinemas, and we have responded by expanding to the most theaters ever for a Fathom event, and adding a second playdate with two additional show times."
"Batman: The Killing Joke" was produced by Warner Bros. Animation and is being distributed by Warner Bros. Pictures, which is planning similar limited-theatrical releases of the movie beyond North America. The movie is based on a 1988 DC Comics graphic novel by Alan Moore and illustrator Brian Bolland. It is set in Gotham city and tells the origin story of the Joker, one of Batman's arch rivals. The film is the twenty-sixth in the DC Universe Animated Original Movies series, and is the only Batman title to ever be given an R-rating by the Motion Picture Association of America.
"Batman: The Killing Joke", which will have its world premiere on July 22nd at Comic-Con in San Diego, will be released by Warner Bros Home Entertainment on DVD and Blu-ray on August 2nd and Digital HD a week earlier. In essence, the Fathom screenings are helping promote the home video release. Indeed, the company has been conducting a significant publicity push for "Batman: The Killing Joke", along with undertaking a major promotional campaign that includes in-theater promotions, grassroots efforts and digital ad buys.
Based on advance ticket sales, all of Fathom's hard work seems to be paying off, though it doesn't hurt that "Batman: The Killing Joke" stars big name talent such as Kevin Conroy as Batman and Mark Hamill as the Joker. Additionally, cinema audiences will be treated to an exclusive introduction to the movie conducted by Hamill, as well as "The Madness Set to Music", a behind-the-scenes documentary which will also appear on the home video release.
What's truly remarkable is how Fathom has been able to expand upon a built-in Batman fan base to grow audience awareness to such an extent that they've filled thousands of cinema auditoriums with patrons who could just as easily wait a week and watch the film at home.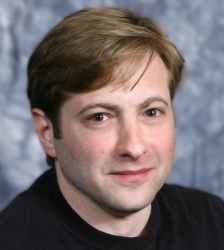 Latest posts by J. Sperling Reich
(see all)