This story first appeared in a special CineEurope 2016 issue of BoxOffice magazine. To subscribe to the magazine click here.
Name: Claire Beswick
Company: Curzon Cinemas
Title: Head of Programming
Country: United Kingdom
When Claire Beswick was a young child, having a birthday party at a cinema was all the rage. One of her earliest memories of going to the movies was attending a screening of "The Little Mermaid" at a friend's birthday party. According to Beswick Disney plays an important part of her early cinema experiences. "It was always Disney," she says. "I remember Fantasia with my family and wondering why there wasn't more Mickey Mouse in it."
These days the only crying over a Disney animated release Beswick might be doing, is if the box office returns don't live up to expectations. For the past 18 months Beswick has been the Head of Programming for Curzon Cinemas, responsible for the curation and programming of all film, live and digital content across the Curzon branded platforms, including Curzon Cinemas, Curzon Home Cinema and Curzon Connect. Previously, Beswick worked her way up to a senior film booker position at Odeon & UCI, where she began in 2004.
In her current role, Beswick says she looks up to innovators throughout different areas of the entertainment industry, especially, "Leaders who think creatively and challenge the status quo. Whether that's within exhibition, distributors with really creative campaigns and exploring different release patterns or producers looking at innovative funding models."
Most of her her days are spent watching films. "Every one of my cinemas has a unique audience and it's my job to curate the films for each," she says. "Thirtee years in the business and I've never seen so many films!"
What Beswick is hoping to discover by watching all those movies are those that are truly original, capable of speaking to audience and causing a reaction. "It's my job to understand what audiences want," she explains. "Trends and analysis will tell me there might be 'x' releases that catch fire each year – but it's up to me to identify it."
It is specifically the number of releases that Beswick sees as a key challenge for the current market, which she believes is over saturated. "It is often difficult for good films to get the visibility that they deserve," says Beswick. "And I'm not just talking about small independent releases here. Blockbusters are forced to go head to head in busy periods and inevitably something loses out. There is so much demand on our time these days, people are having to make difficult choices."
Beswick will be attending CineEurope 2016 in Barcelona, but hopes that one day she might find herself working in Los Angeles, "I love every part of this business and would like to experience 'proper Hollywood'."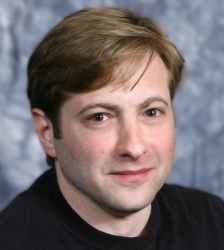 Latest posts by J. Sperling Reich
(see all)