There is a scene in "Paterson", the latest narrative feature from filmmaker Jim Jarmusch, in which the main character and his eccentric wife head to the movies to see, naturally, a black and white adventure horror film from 1932 titled "Island of Lost Souls". While entering the cinema the wife turns to her husband and exclaims, "It'll be like going back to the 20th century!" This dialogue has less to do with the revival they are about to watch than it does in the manner in which it is being seen; in a movie theatre.
In "Paterson", Jarmusch takes a steady and measured approach in telling the story of Paterson, a poet writing bus driver in the New Jersey town with which he shares a name. Paterson is also the name of an epic poem written by William Carlos Williams, who also called the town of Paterson home. Thus, Jarmusch's film not only revolves around three Patersons – the main character as played by Adam Driver, Williams' poem and Paterson, New Jersey – but poetry as well.
This kind of referential storytelling is characteristic of Jarmusch's work as a thoughtful filmmaker. Since the 1980s he's won critical acclaim for such fiercely independent movies as "Stranger Than Paradise", "Down By Law", "Mystery Train" and "Broken Flowers", to name just a few. In "Paterson", which is premiering at the 2016 Cannes Film Festival in competition, Jarmusch is more subdued than in his previous work, and it works in his favor. If poetry can be described by some as "life distilled" then "Paterson" is its cinematic equivalent; mostly plotless, incredibly detailed and ultimately deeply moving.
Like his main character, who does not own a mobile phone and scrawls his poetry by hand in a paper notebook, Jarmusch comes off, both in person and in his movies, as "old school". Not in any eccentric way, but rather in the same way one might define third-wave coffee roasters as "artisinal".
Jarmusch seems very aware of his hipster persona. How could he not be. After all, this is the same filmmaker whose documentary on the Iggy Pop rock band The Stooges, "Gimme Danger" will be screened during the festival's midnight selection later this week. Jarmusch is also keenly cognizant about how many audiences outside of Cannes might see his movies in the future and in "Paterson", as previously noted, he comments on the current state of cinema-going, however briefly.
"I don't think it's antiquated," Jarmusch responded when asked if he thought going to see a movie in a theatre was a "twentieth century" pastime. "I still love going into a dark room with strangers and entering a world and experiencing it together on a big screen. Maybe I'm a dinosaur in that way."
If Jarmusch were a dinosaur he may have been the kind that was prescient enough to predict the meteor that brought on the ice age. When putting together financing for "Paterson", Jarmusch turned to an unlikely source, the e-commerce giant cum motion picture studio, Amazon Studios. Eventually, all of the films that Amazon finances will wind up on the tech giants video streaming platform, but as far as Jarmusch is concerned, people still love movies as an art form, especially when they are shown in theatres. "It's very important to me to preserve it in terms of at least cinematheques or ways you can see old films the way they were intended, films that were made way back in the 20th century for example," said Jarmusch. "Things change. Ways of disseminating things change. Tools we use to make them change, but I don't think the experience of seeing a film on the big screen really can ever change. We are so excited to see our film in the Grand Palais. I'm kind of old school in that way."
Even so, the director admits, "I'll watch a film any way I can. If the only way is to see it is VOD or on a digital device, I just want to absorb the gift of the film." And there's the poetic rub.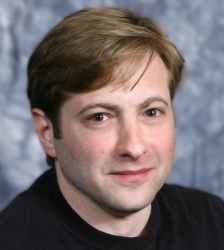 Latest posts by J. Sperling Reich
(see all)