CANNES, FRANCE – Acclaimed filmmaker Woody Allen gives off the impression that he is not one to accept change very quickly, or even willingly. Almost all of Allen's films open with short, simple credits featuring white text on a black background. The typeface is always the same; Windsor. Up until "Midnight In Paris" in 2011 all of Allen's films were released with a mono soundtrack, which might actually still be the case.
In a recent interview with The Hollywood Reporter, Allen admitted that he's not good technically. He doesn't know how to work a DVR, doesn't own a computer, has never sent an email and while he uses a mobile phone to make calls, his assistant had to put all of Allen's beloved jazz records on it for him.
Yet, Allen's self-proclaimed technophobia doesn't mean he's a complete luddite. In fact, when he began working with his longtime editor, Alisa Lepselter, in 1998 on "Sweet and Lowdown", she convinced him to begin cutting his movies digitally on an Avid system, rather than on a Steenbeck or Moviola using film. That said, Allen continued to shoot his movies on film until his most recent project, "Café Society", which opens the 69th annual Cannes Film Festival Wednesday evening here in the Riviera resort town from which the event draws its name.
Making one film every year for the past five decades, this isn't Allen's first trip to Cannes, nor is it the first time one of his movies has opened the festival. "Hollywood Ending" launched the 2002 festival, as did "Midnight in Paris" a few years back. "Café Society" does however mark two firsts for Allen; his first time working with award winning cinematographer Vittorio Storaro as a director and the first time he's shot a movie on digital, rather than film.
Allen is no stranger to working with multi-Oscar winning cinematographers. (Storaro has won three, including one for "Apocolypse Now", which won the Palm d'Or at the 1979 Cannes Film Festival). The list of legendary cinematographers employed by the filmmaker throughout his career includes, Gordon Willis, Carlo Di Palma, Sven Nykvist, Vilmos Sigmond and, most recently, Darius Khondji. "For me it was an experience to work with an iconic cinematographer," said Allen before going on in his trademark aloof manner to explain that he hired Storaro for "Café Society" simply because "he was available and I was making a film".
Storaro himself was far more poetic about his collaboration with Allen, and pointed out that this is actually the third time he's worked with the filmmaker. "The first time there was an episode movie, "New York Stories," recalled Storaro, who hales from Italy. "I was part of the Francis Coppola episode. Meanwhile Martin Scorsese was with Néstor Almendros and Woody Allen with Sven Nykvist. We were in the same movie but in two different episodes. After we did with Alfonso Arau a movie together, he was the main actor, I was the cinematographer. And finally now I had the opportunity to be directed by Mr. Woody Allen after so many years."
Known for crafting visually stunning movies that demonstrate the full capability of 35mm film, Storaro instead shot "Café Society" on digital. Though one might assume he might be hesitant to give up the medium on which he has proved so masterful, Storaro said he ultimately had no choice and thus was happy to do so. "Digital is part of the language of progress," he explained. "It's something we can speed up or slow down but we can not stop it. Until now Mr. Woody Allen and myself made all the pictures photochemically in films. But I realized recently the industry changes completely and we have to face it. But the most important thing is we have to face it with knowledge."
The one major complaint Storaro has with digital is that "most of the time I see many many films and they look the same. Why? Because I think the digital cameras today are so sensitive they actually you can record an image in any location. This is a mistake that many cinemtagraphers, many directors are doing, not to use a specific language of vision, specific light, specific choice, to make that movie specifically according to the story."
According to Allen, he hardly noticed the difference between shooting digitally rather than on film, claiming it was exactly the same process. "There's a camera, it has to be lit," shrugged Allen. "It's an identical thing except instead of celluloid you're working digitally. But everything has to be composed and you go through the exact same motions as if you were shooting with celluloid. If anything, you have a few more options later because you're working digitally. But if you're working with a master photographer the effect can be very beautiful as you can see in the movie. There were no compromises. No modifications or anything had to be different because it was digital."
For Storaro, not compromising based on the capture medium is precisely the point. For him cinematography is, naturally, an art form and the medium being used to capture a movie must be appropriate to whatever story it is trying to tell. "Café Society" is a lush period piece set in the 1930s and follows a young man (Jesse Eisenberg) from New York to Hollywood where he begins working for his uncle, a hot shot talent agent played by Steve Carell and falls in love with a young woman played by Kristen Stewart.  "There is a chance to really underline the story visually which is the most important thing in my opinion," he said. "The writer has the chance to use the word to tell the story. The musician has the note. We have the relationship between light and shadows and color, but without the story, without the director I don't exist. So thanks to every director they give me the chance to collaborate with them on the visual art form that is cinema."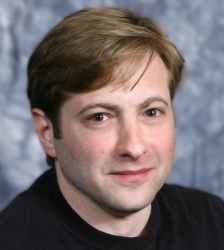 Latest posts by J. Sperling Reich
(see all)