When CinemaCon officially opens on Tuesday April 12th with the "State of the Industry" presentation, the National Association of Theatre Owners (NATO) will bestow the 2016 NATO Marquee Award upon David Passman, President and Chief Executive Officer of Carmike Cinemas, the fourth largest cinema chain in the United States.
If you're wondering what makes Mr. Passman so deserving of such an honor or what type of c-suite executive he may be, consider this; shortly after being named CEO of Carmike in 2009 he told the Los Angeles Times in an interview that one of his top priorities was improving the cleanliness of the theatre chains' restrooms. "The company kind of took its eye off the ball with regard to taking care of our patrons with clean and friendly locations," he told the Times.
The circuit nicknamed "America's Hometown Theater Chain" for operating cinemas in small to mid-size non-urban markets had fallen on hard times in the midst of a global economic recession.
Passman felt Carmike had been so preoccupied with its digital conversion it had neglected other aspects of its business, not the least of which was its finances. When Passman took over Carmike the company was servicing a USD $260 million debt load, an amount racked up in-part from upgrading theatres, opening new locations and acquiring existing cinemas. At the time, the chain operated 247 theatres with 2,285 screens located in 35 states. The company had a market cap of USD $124 million on a stock price that was hanging out in the USD $8.00 range.
Passman was an industry outsider who began his professional life as an accountant and cut his teeth as a partner at Deloitte & Touche LLP. While he held several senior management positions throughout his career, Passman's background in finance would prove invaluable when it came to turning the over-leveraged Carmike around. In 2011, the company had positive earnings for the first time since 2005 and by his fourth year as CEO, Passman had reduced its debt by USD $120 million while significantly lowering operating costs.
Passman was also able to begin growing Carmike again through building new cinemas and acquiring successful chains such as Muvico and Sundance Cinemas. Today, Carmike owns 275 theatres consisting of 2,931 screens and 51 premium large format (PLF) auditoriums across 41 states. The company's market cap has soared to USD $735 million with a stock that has regularly traded over USD $20 per share for years now.
Indeed, Passman made the company so appealing that last month AMC Entertainment agreed to pay USD $1.1 billion to acquire Carmike. When the deal is complete, AMC will become the largest exhibitor in the world, operating 653 locations.
As if running Carmike didn't give Passman enough to do, he has been on the executive committee of NATO for six years, and recently ended his two year term as the organizations chairman. Passman, who has 4 children and 6 grandchildren, lives nearby Carmike's headquarters in Columbus, Georgia with his wife Brigitte, though he spends more than 50% of his time on the road traveling on business. We caught up with Passman via email in the midst of his travels and he was kind enough to answer some questions about his success at Carmike, the AMC deal and what he has in store for the future.
Celluloid Junkie: What is your first memory of going to the cinema to see a film?
David Passman: Saturday mornings at our single screen theatre.
CJ: What movie were you seeing?
David Passman: It was always a cartoon, then a movie, usually "Cowboys and Indians".
CJ: What made you decide to work in the motion picture industry?
David Passman: I've been a movie junkie most of my life. I was an independent board member of Carmike back in January of 2009 when the departure of the CEO left the company without a leader. I was drafted by the other board members to "temporarily" lead the company.
CJ: What are some of the biggest changes you've experienced since entering the industry?
David Passman: The biggest changes I've experienced are digital projection and recently the focus on amenities, including luxury seating, adult beverages, expanded food offerings, and in theatre dining.
CJ: Carmike was one of the first circuits to convert to digital projection. What advantages or disadvantages did that provide the company?
David Passman: There were big advantage early on for 3D market share, live events and alternative content. The disadvantage is that Phase 1 projectors are more difficult to upgrade, particularly for things like HDR.
CJ: If you had to make the decision all over again, would you still decide to be an early d-cinema adopter or would you hold off until other cinema operators pointed out any pitfalls?
David Passman: Early was huge benefit financially and far outweighs the disadvantages.
CJ: What are some of the major ways in which converting to digital changed Carmike's business?
David Passman: We learned early on that we could maximize attendance and virtually eliminate sell outs with digital by shifting to larger or additional auditoriums based on demand.
CJ: What about how digital has altered the way the industry conducts business?
David Passman: We are still in the infancy stage of event cinema, including sports and arts and gaming. It will grow to a meaningful business in the next few years. Smaller, independent and ethnic films will become more a part of our overall programming.
CJ: Now that virtual print fees are beginning to expire, how will that effect Carmike and other exhibitors?
David Passman: That is unknown, but opportunity for more "prints" will exist. Studios will have very little financial impediments to supplying more prints.
CJ: Do you think it will change the way films get booked or film rental negotiations with distributors?
David Passman: That is also unknown, but hopefully lower costs will be shared between distributors and exhibitors.
CJ: What do you think the d-cinema equipment refresh rate will be?
David Passman: The industry will not likely make wholesale replacements of the projectors. Laser and next-gen projectors will probably be adopted only in limited situations, such as PLF auditoriums.
CJ: You have been an advocate of alternative content and in the past have expressed some frustration over how long it is taking for such content to catch on with the industry. Are you still optimistic about what is now called event cinema?
David Passman: I think of it as a largely untapped opportunity.
CJ: How is event cinema doing at Carmike specifically?
David Passman: Our goal is to have alternative programming grow in the next few years from the historical norm of 1% of admissions to at least 5%. We've had a couple of periods of hitting almost 3%, so we are making progress.
CJ: Where have you found success with event cinema?
David Passman: Documentaries and Indian films have been the most consistent performers, but we occasionally have a larger success, such as "Dragon Ball Z".
CJ: Is there a correlation between the success of alternative content programming and an increase in revenue from other areas of the business, e.g. concessions?
David Passman: As with feature films, food and beverage sales tend to fluctuate with the event genre. Opera and wine go together well. Sports and beer are always a good pairing.
CJ: The profile and success of Carmike has grown considerably under your tenure. Do you cite any any specific reasons for this?
David Passman: Allowing really great people the opportunity to do their jobs without fear of reprisal or failure. The creativity and dedication to our guests are both keys to our company's success.
CJ: When you became President and Chief Executive Officer of Carmike back in 2009 did you have a short and/or long-term strategy in mind to improve the company's business? If so, what were they?
David Passman: First things first. Things had to be fixed just to stabilize the company. In disrepair were our facilities (physical plant), our people (morale), relationships with studios (distrust), our balance sheet (leverage of approx 6x) and our stockholders (very unreliable and inconsistent earnings).
CJ: Which ones were most successful?
David Passman: We found plenty of opportunities to reduce unnecessary expenses, and used the savings, and then some, for much needed repairs and maintenance. We used all cash flow to de-leverage the balance sheet. There were lots of visits to Hollywood and Wall Street. Transparent external communications and straight talk to employees. We also implemented training programs and strong sales campaigns to improve concessions revenues.
CJ: Were there some strategies you were surprised to see not gain traction?
David Passman: I had one particular marketing idea that was a miserable failure. My 3-5-7 plan for discounted concessions items that was expected to increase the number of people and number of items purchased did not work.
CJ: That brings us to the merger with AMC. When did AMC first approach you regarding the merger?
David Passman: Adam Aron started work at AMC on January 4th, he called me on January 7th.
CJ: Were you surprised they called?
David Passman: I have long thought the fit is great and obvious. Apparently Adam felt the same way.
CJ: What made now the right time for Carmike to be acquired or merge with AMC?
David Passman: Timing is always best evaluated using hindsight. One never knows in advance if the timing is right. However, if the industrial logic is sound, it makes sense to move forward sooner rather than later. The world changes too fast to try to use precise timing.
CJ: During negotiations with AMC was there a specific term or deal point that Carmike walk away with that was really important for you personally?
David Passman: Failed transactions tend to hurt the target company more than the acquirer. One of the most important aspects was certainty of getting to the closing table and completing the transaction. Two important provisions to help ensure a closing are (1) an agreement by AMC to follow a regulatory required disposition of theatres to complete the transaction, and in the event AMC cancels the purchase (2) a break fee of USD $50 million.
CJ: Once the merger is complete, will you continue to work in motion picture exhibition?
David Passman: That's still unknown. I love movies and I love the business.
CJ: Will you be working with AMC?
David Passman: I don't expect to be working with AMC beyond a transitional period.
CJ: What are your own plans?
David Passman: I have not given even a nano second of thought to it. Until this deal is done Carmike is my 100% commitment. There will be plenty of time to think about what's next after this is done.
CJ: Is this a good time to be opening cinemas?
David Passman: I would say it's a great time to be in the business. The movie slate looks solid for the next five years, which is unprecedented lead time. But it's a capital intensive business and if a location has to compete or share audience it will not likely be successful. Very few of our theaters would survive a 50% reduction in attendance.
CJ: What part of your job do you think fellow industry professionals would be surprised you spend a lot of time focusing on?
David Passman: Until very recently I spent the majority of my time focused on three things. Mergers and acquisitions, strategy development (i.e. what to do next), and external relationships (industry, Wall Street and Hollywood).
CJ: What advice would you give to those that are just starting out as cinema operators or are thinking of getting into the business?
David Passman: Details matter! Always, always see your business through the eyes of your guests and provide products and services that are better than what you would want as a customer.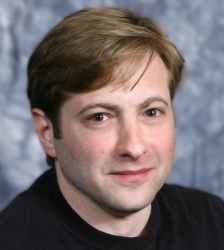 Latest posts by J. Sperling Reich
(see all)