[youtube width="560″ height="315″]https://www.youtube.com/watch?v=xBRSVwNUkrY[/youtube]
If you are a cinema operator or distributor in South America, then you were probably at the Centro de Convenções Frei Caneca in São Paulo, Brazil last month for Expocine 2015. Nearly 2,000 registered delegates turned up at the second annual conference, 42% more than last year's 1,400, with motion picture exhibitors, distributors and suppliers coming from all over Latin America, North America and at least as far away as Europe.
Last year's successful show probably helped attract additional attendees to Expocine 2015, which ran from November 17th through November 19th. It didn't hurt that basic registration was free until November 10th and BRL R$250 (roughly USD $70) after that. A VIP registration package for BRL R$1,300 (roughly USD $350) had attracted 75 delegates when the show first opened. Tonks, the Brazilian marketing and online solutions provider, as well as the publisher of the trade journal Exhibidor, helped found Expocine and produced it again this year. Rather than charge a high accreditation fee, Expocine relies on sponsors and trade show exhibitors for revenue.
It would seem then that the convention's organizers fared quite well this year with all of the usual suspects, save for a few noteworthy omissions such as RealD and Sony, supporting the show as sponsors. Conference regulars such as Barco, Christie, Dolby, IMAX, MasterImage and MDI Strong were joined as sponsors by the likes of Cinemark, Kinoplex and Ingresso, as well as newcomers like GetD, to name just a handful. Additional support came from numerous companies including BoxOffice Pro, the cinema satellite broadcaster CineLive, and cinema equipment supplier Santa Clara.
Also making high profile presences at this year's Expocine were a number of consumer facing companies that one wouldn't ordinarily expect to find at cinema industry conventions. For instance, AdoroCinema runs one of Brazil's largest movie-based websites with news, interviews and updated release catalogues. They merged a few years ago with the French movie portal AlloCiné and formed the online media giant Webedia. Meanwhile, the largest pop culture website in Brazil, Omelete, was at Expocine urging attendees to get in touch with their inner-geek. The company helps produce Comic Con Experience, a Brazilian multi-genre pop culture convention entering its second year, which is an offshoot of the longstanding San Diego Comic-Con International.
Joining them were were outlets customarily found at cinema trade shows such as Ultracine, an Argentinian film industry website which offers data and information on production, distribution and exhibition throughout Latin America. Their attendance underscores the growing importance of Expocine, especially since Ultracine produces their own annual convention less than ten days later in Buenos Aires known as Vista.
But we digress, which is easy to do at Expocine. Most of the show's sponsors were also among the more than 30 booths on the trade show floor, located just upstairs from the cinema in which panel discussions and distributor presentations were held. Added into the mix here were booths set up by Agência Nacional do Cinema (ANCINE), the Brazilian government agency in charge of promoting and regulating the country's film industry, alongside one for Banco Nacional de Desenvolvimento Econômico e Social (BNDES), the Brazilian Development Bank, which as helped finance some of the country's virtual print fee programs.
Facilitating Brazil's VPF rollout are cinema integrators throughout the territory, most, if not all, of whom had stands at Expocine. Kelonik, a leading cinema integrator in both Spain and Brazil, was one such company, which not only manned a booth on the trade show floor but provided Expocine with technical support.
Unlike most trade shows, which are geared primarily toward networking and commercial activities, Expocine expanded their endeavor rather effectively by including educational components. Three spacious suits on the trade show floor were provided in which vendors could partner in presentations of the latest and greatest technologies. Christie and Dolby teamed up with Centauro, one of the region's leading cinema integrators, to outfit one of the suites to show off Atmos immersive audio, accessibility and playback solutions from Dolby as well as the Vive Audio speaker system, amplifiers and projectors from Christie. Training and demo sessions were held throughout the three days of Expocine though were crowded enough that you had to book an appointment ahead of time.
A few doors away cinema integrator Cine Brasil set up a suit to show off a digital signage solution they'll be offering with their newly announced partner, Barco. Inside, floor-to-cieling displays greeted visitors with a colorful demonstration of the Barco Lobby Experience.
One always crowded suite was set aside by Expocine for educational programming. Quanta DGT, the company overseeing one of the VPF rollouts in Brazil, organized a full schedule of classes and demonstrations so that attendees could learn all about the latest products from MasterImage, Klipsch, MDI Strong and many other manufacturers. The goal was to help attendees understand how such new technologies work together in a cinema. This suite was always
It was here that a demonstration of the Barco Auro immersive sound system in this suite provided one of the shows funnier moments. When session participants asked to hear additional content in Auro, Barco representatives were quick to oblige, though maybe a little to quick. With the push of a few buttons they immediately began playing the trailer for Dolby Atmos, a competing immersive audio solution.
It's somewhat remarkable attendees at this year's conference even found time to wander in to such demo and training rooms, let alone schedule specific appointments, since Expocine kept everyone on their toes with "official" panel discussions, seminars and studio presentations. Session topics ranged from alternative content distribution to the local audiovisual sector to the online behavior of moviegoers, among others. Programming ran from each days opening hours until well into the evening at the Espaço Itaú de Cinema, a short escalator ride down from the trade show. Then, every night, screenings of upcoming releases were held, including Europa Filmes "Amore Em Sampa" as well as "Bem Casados" from Imagem Filmes.
The first day's morning sessions were presented by IMAX and thus naturally started off with an examination of how special formats are affecting business in Latin America. Moderating the discussion was Larry O'Reilly, IMAX President of Strategic Sales and Executive Vice President, who was joined by Cesar Silva, of Paramount Brazil, Luiz Henrique Calil of Cinesystem Cinemas and Luiz Gonzaga de Luca, the president of Cinépolis Brazil. This was followed by a panel on box office growth within Latin America which left no question as to why Expocine is becoming such an important annual convention.
Brazil alone has just under 3,000 screens and since 2011 has been growing at an average rate of 153 screens per year. That figure is likely to increase in 2015 since the country added 183 new auditoriums in the first nine months of the year. Like many territories around the world, Brazil is also experiencing an increase in attendance this year, with over 90 million tickets sold in the first half of 2015. If Selmo Kaufmann, the Entertainment Market Regulator for ANCINE, has his way Brazil's screen count will be pushing 4,000 in the next year or two and push into more rural areas without cinemas.
More screens means higher box office potential which is no doubt the reason all six major Hollywood studios showed up at Expocine to present their upcoming slates. Only cinema operators were given tickets to distributor presentations, but after some attendees (including myself) were shut out of the very first one reserved for Paramount, lines began forming early for Warner Bros. later Tuesday afternoon. This trend continued for each studio presentation, including the final two, 20th Century Fox and Walt Disney Studios on Thursday. One benefit of VIP registration, along with access to high-speed WiFi throughout the show, was priority access to the packed seminars and studio presentations, with prime seating once inside the auditorium. As Expocine gets more crowded in future years, don't be surprised to find veterans of the show opting for this registration.
The final studio presentation given by Disney had a few oddities. Everyone had to surrender their mobile phones and bags at the door to prevent the recording of any of the promotional material being shown. This is not exactly a convenient exercise at a trade show, and it left many with the mistaken impression they may be getting a chance to see some extended footage of the year's most anticipated blockbuster release, "Star Wars: The Force Awakens". This was not the case, and indeed, Disney almost didn't get to show a majority of their showreel since the keys (KDMs) meant to decrypt the content expired in the midst of their presentation. (This problem was soon rectified).
Most, if not all, of the studios geared their Expocine offerings to Latin America itself, explaining how upcoming releases would be marketed and promoted throughout the region. Seeing the endless tie-ins Disney is planning for "Star Wars" or the country-specific advertising campaigns for Sony's "Warcraft" was fascinating and, according to the Latin American exhibitors I spoke with, quite useful in helping cinema owners plan programming at the local level.
Naturally, the studio presentations and all but one of the panel discussions were conducted in Portuguese and/or Spanish. Expocine provided translation for both languages throughout the show, though English was only available on the first day. For a native English speaker such as myself, it could at times be difficult to follow what was being discussed. Dozing off, or letting one's mind wander, in such a scenario is not an option since you have to actively pay close attention as you try and translate from your sub-par Spanish or pick-up on the little amount of Portuguese you know to piece things together. That said, by the end of the week, my understanding of Portuguese had improved ten-fold.
If anything, you soon realize this must be how many Latin Americans feel when attending CinemaCon or ShowEast and struggle to understand the English-only programming.
And while we're on the subject of other cinema industry trade shows, it is no exaggeration to report that Expocine can hold their own with the best of them. Sure, it's smaller than CinemaCon, held in Las Vegas each year, but that's currently true of every other show focused on motion picture exhibition no matter where in the world it's held. When it comes to its seminars, panels, studio presentations and trade show activity there is no dispute that Expocine is on par with the likes of a CineEurope or Kino Expo (Russia). As the Latin American exhibition market continues its steady expansion, and Expocine's few wrinkles get ironed out, its easy to predict the conference will grow in size and stature right alongside it.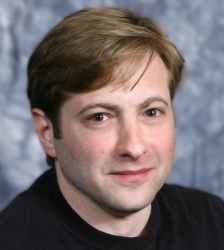 Latest posts by J. Sperling Reich
(see all)