One of the biggest breaking news stories to come out of CinemaCon last week was the news that two of the world's largest content service providers, Deluxe and Technicolor, have entered into an agreement to launch a joint venture focused solely on digital cinema. The announcement on Wednesday was buried in the midst of a hectic and over scheduled trade show, which some industry insiders I've spoken with believe was purposeful.
However, choosing CinemaCon as the venue to disclose the agreement is probably more a reflection of how conferences can bring the key stakeholders and decision-makers facilitating these types of major business dealings into close proximity with one another, serving to expedite their negotiations. Certainly, the timing couldn't have been better for anyone curious enough (or brave enough) to seek additional information or reactions to the news about the creation of Deluxe Technicolor Digital Cinema, as the combined entity has been named. Almost every important industry player whose opinion on the subject actually matters could be buttonholed while roaming the halls of the show at Caesars Palace in Las Vegas.
This allowed me to question at least a dozen or more executives to get their take on the news. None were aware of the deal until a half-hour before it was announced. Naturally (and understandably in such a small business), all of these executives would rather be caught running naked across the main stage at CinemaCon than publicly associated with any specific comments about the Technicolor and Deluxe announcement. Though, providing attribution is surely unnecessary in this instance, since every single one of them expressed the same thoughts using nearly identical language. In a business where the handful of top distributors releasing major product have trouble agreeing on which direction the sun rises, the development provided a rare opportunity for some broad consensus.
Conversations on the topic usually began with an expression of inevitability. There was even surprise that one or both of the companies hadn't thrown in the towel some time ago after the demand for 35mm film prints dried up. Many feel, rightly or wrongly, that as the industry moved toward digital technology and workflows during the past decade, Deluxe and Technicolor weren't very innovative and in fact had a vested interest in delaying its adoption as long as possible to maintain their existing revenue streams.
While the companies have a long history as fierce competitors, both Deluxe and Technicolor will fold their digital cinema divisions into the joint venture, which will concentrate on d-cinema mastering, distribution and key management services. This is a move that more than a few executives I spoke with deemed "long overdue".
Digital distribution has not only lowered the cost of releasing a film for studios, it has also reduced the service fees motion picture labs such as Deluxe and Technicolor could charge. This is especially true given the increased number of rivals entering the marketplace to challenge entrenched companies. In an analog world only those that could afford expensive 35mm post-production and mastering equipment could make a go of it. In a digital environment however, the outlay on capital expenditures is significantly less and anyone with a laptop computer can hang a shingle and call themselves content service providers.
This, in turn, has meant Deluxe and Technicolor have been forced to compete on price, since many of the services and solutions they offer have been commoditized. At least two industry big shots I bumped into at CinemaCon referred to the trend as "a race to the bottom".
That said, all of the studio personnel I asked about the joint venture were well aware they were losing some leverage when it comes to negotiating service contracts. They would no longer be able to play either company off one another to reduce prices. There is a belief though that a marketplace filled with third-party service providers will create continued price pressure.
This flaw in this theory often came in the form of an acknowledgement by those I spoke with that the global footprint of each company helped Deluxe and Technicolor solve problems quickly and with little warning. Executives fear that smaller vendors won't be as capable.
One way to sustain competitive pricing is to lower operating costs, which is one huge benefit Deluxe and Technicolor are likely to achieve through the merged business. Presently both companies duplicate efforts on many fronts, including the ongoing maintenance of two separate trusted device lists (TDL) for digital cinema equipment around the world. Updating this ever-changing information is a time-consuming and labor intensive process. Centralizing resources on a single TDL will make upkeep of the information more efficient and, in the end, far more accurate. That's a differentiating feature difficult for competitors to replicate. Then there are all the streamlined logistics and economies of scale inherent in such joint operations, which we needn't detail here.
My conversations with industry professionals about the announcement, both during and after CinemaCon, always ended on the same note. There was cautious optimism that Deluxe Technicolor Digital Cinema will be good for the business at-large, but distress over what it may ultimately mean for those working in the digital cinema divisions at each company. Both have some very talented and experienced staff. The new company will be managed by Deluxe out of Burbank and there is some concern over whether such personnel will stay on or be made redundant, as often occurs when businesses merge.
It may sound cliché, but only time will tell whether the optimism is justified and any anxiety unwarranted.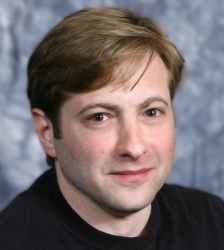 Latest posts by J. Sperling Reich
(see all)