There are only a handful of people working in the entertainment industry that can go solely by their first name and still have everyone know who is being referenced. Most of them are performers such as Beyoncé, Madonna, Prince, Cher and, more recently, Rihanna. Easily joining this list of mononymous individuals is Valmir Fernandes, who will receive the Global Achievement Award in Exhibition at CinemaCon next week.
Say the name Valmir to anyone in the motion picture exhibition and distribution business and they will immediately understand you are speaking about the President of Cinemark International. Since 2006 that is the position Fernandes has filled for one of the largest exhibition chains in the world. He took over the role after spending ten years as the General Manager of Cinemark Brazil, where he oversaw the growth of the company into one of the leading theatre operators in Latin America.
Since taking over Cinemark International Fernandes has been based at tthe company's headquarters in Dallas, Texas (Plano) and now spends upwards of 60% of his time traveling for business. It's a good thing he is fluent in three languages, Portuguese, Spanish and English.
During the past nine years Fernandes has been responsible for increasing the exhibitor's brand awareness and screen count in Latin America through the buildout of new multiplexes and the acquisition of existing circuits. One of his more recent accomplishments is the Latin American launch of Cinemark's premium large format auditoriums, Cinemark XD.
The week before CinemaCon CJ caught up with Valmir, as most longtime industry professionals refer to him, and he was kind enough to answer some of our questions via email.
Celluloid Junkie: What is your first memory of going to the cinema to see a film? What movie were you seeing?
Valmir Fernandes: I don't want to share the very first one as it will show my age, but I can tell you that one of the first memories comes from going to see some of the 80's blockbusters in downtown Sao Paulo's big auditoriums, over 1000 seats. One would never forget when seeing such a crowd together.
CJ: What made you decide to work in the motion picture industry? And are you pursuing the career or profession you anticipated early on?
Valmir Fernandes: Coming from an engineering background, the entertainment sector always sounded like a fun business to be in. The reason I joined the industry was really an accident as I happened to meet the right people when Cinemark was about to launch the business in Brazil. When the opportunity was explained to me it took me just a few hours to go for it. It was 1996 and the exhibition business in Brazil needed a radical transformation. Cinemark was the catalyst for that change.
CJ: What are some of the key characteristics of the motion picture exhibition industry in Latin America (or internationally) that people would be surprised to learn?
Valmir Fernandes: I feel we have a unique market in Latin America based on how frequently government and legislators try to participate and decide how to run our business. That characteristic on top of the challenges of emerging markets make the development of a theatre company an interesting challenge. Also, I continue to get surprised by how many markets we have to serve which are still under-screened, however, the challenge is to develop the right economics for the market. Latin America is not a region for beginners.
CJ: How has the Latin American (or international) market changed over the years in which you've been working in it?
Valmir Fernandes: I feel we moved Latin America exhibition from the third world level to state of the art in a little more than 15 years. With the help of my competitors, Latin America now has some of the most luxurious and highly attended complexes in the industry.
CJ: What are some of the ongoing struggles or challenges of working in the Latin American (or international) markets you'd like to help rectify?
Valmir Fernandes: I do not feel I will be able to rectify this, but the import barriers we faced bringing digital technology into the region were substantial, and still cause problems. Also, the quotas and screen limitations imposed in some countries have already proven to be innocuous, but they continue to be extended.
CJ: What are some of the benefits of working in the Latin American (or international) markets over other territories?
Valmir Fernandes: The benefit is to be in a region where the industry has the potential to grow a lot, however, we also have an incredible number of elements that work against the development of the Industry.
CJ: What synergies are you achieving from your presence across the Americas?
Valmir Fernandes: We see synergies on managing alternative content opportunities, we believe technology will also be an important point of leverage.
CJ: Has the late digitization of Latin America been a blessing (cheaper and more recent technology) or a curse (pressure from the end of VPFs and 35mm prints)?
Valmir Fernandes: Digitalization in Latin America is for sure a blessing to the whole market, but some government agents have tried really hard to make it a curse by imposing all sorts of barriers. The delays we faced in the region have clearly impacted our ability to monetize digital and ultimately will make the exhibitors absorb a higher portion of the equipment cost. The challenges related to satellite transmission have not yet been addressed.
CJ: How do you decided the speed with which to embrace new concepts like in-theatre bars and dining, wider and motion seats, immersive audio, PLFs, etc.?
Valmir Fernandes: Some of the concepts have very high acceptance in the region and they were key contributors to make the business more profitable. Premium concepts have worked particularly well in the region, as long as you know where to launch them. As it relates to new trends that do not translate to the bottom line, the implementation is slower, but still happens as an element of differentiation by competitors.
CJ: With technology lowering the cost of production and distribution can we expect to see growth in domestic (local) films to fill the new multiplexes in Latin American markets?
Valmir Fernandes: I do not see the cost element as a key driver of the growth of BO for local films. We need to see a wide variety of elements being worked more professionally, otherwise we will see some big hits, but not as consistently as we would like them to be.
CJ: The Latin American market seems to be expanding with more and more multiplexes being built? How big do you think it can get before it reaches a saturation point?
Valmir Fernandes: I feel we are several years away from saturation in most of the LATAM markets, even if we look to Mexico where some people said years ago it was border line saturated. Local players continue to develop new concepts and new avenues to grow the market. We have a long way to go in Latin America, and it will be that way for a longer time if we manage to eliminate some of the roadblocks imposed locally.
CJ: With U.S. diplomatic ties being reopened, when do you expect to open your first cinema in Cuba?
Valmir Fernandes: I feel diplomatic ties are very important, but I also need to see that the business environment is adequate for a public company to operate. We will need to obtain further evidence before we consider a venture.
CJ: What part of your job do you think fellow industry professionals would be surprised you spend a lot of time focusing on? (Or alternatively What part of your job do spend a lot of time focusing on?)
Valmir Fernandes: A big part of my job is dedicated to explaining the "creative" ideas the local governments, agencies and institutions create almost daily which impact our business. I could for sure live with less "surprises".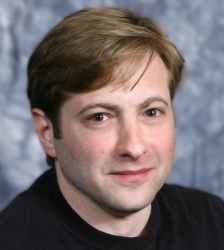 Latest posts by J. Sperling Reich
(see all)