With the conversion to digital projection mostly complete at North American cinemas, it should come as no surprise that those who played a significant part in the adoption and rollout of the technology are now being recognized for their contribution. Bill Campbell, who will receive the Marquee Award from the National Association of Theatre Owners (NATO) at CinemaCon next week in Las Vegas is a perfect example.
Campbell may be most recognized as the Managing Director of the Cinema Buying Group (CBG), a position he has held since 2009. However, he is also the owner of the Orpheum Theatre in Sheridan, Wyoming, following in his father's footsteps as both an exhibitor and member of important industry trade associations.
It makes sense that Campbell would head up an organization such as CBG, for he's practically been groomed since birth for such a role. He's been working in movie theatres since age eight, when he started popping popcorn for his father Ross Campbell in the basement of the WYO Theatre in Sheridan, WY. While getting a bachelors degree in business from Montana State University in Bozeman, Campbell spent evenings and weekends working as a theatre manager. After graduation, he returned to Sheridan in 1985 and took the reins of the family business, Orpheum Theatre, Inc. Campbell purchased the business outright from his siblings in 2000.
Through his tenure at CBG, Campbell has helped small-town and independent cinema owners throughout the country find a way to convert to digital projection. CBG was formed by NATO to help create a coalition of independent theatre owners that, as a large group, could receive deeper discounts, better financing and preferable payment terms. To date, the association is credited with helping 221 companies make the jump to digital technology at 457 theatres accounting for 2998 screens.
Campbell credits his wife, Kelli, with allowing him the time and ability to volunteer as the CBG's Manage Director. (That's right, the position and its accompanying workload is taken up on a volunteer basis). The couple, who naturally call Sheridan, WY home, have four children, Aaron, 19, and triplets Katie, Zach and Sarah who are 17.
When Campbell accepts this year's NATO Marquee Award he will once again be following his father's lead, since Ross Campbell has previously received the award. It will also mark the first time father-son exhibition executives have ever been honored with the prize.
Celluloid Junkie: You've been in the exhibition business your whole life but what is your earliest, or fondest, memory of going to a cinema to see a film? What movie were you seeing?
Bill Campbell: There are so many memories. One of my earliest was when I was nine-years-old. "What's Up Doc" was playing during a school break and my friends and I went everyday laughing hysterically each time at the chase scene. My fondest memories are taking my children when they were young and seeing how much they enjoyed the big screen experience.
CJ: Did you ever not want to work in the motion picture industry? If so, what type of career or profession did you wish to pursue?
Bill Campbell: I started my college career as an electrical engineer. I wasn't sure what I would pursue but I felt it would probably have something to do with the movie industry.
CJ: Like all industries, the exhibition business changes with time. What are some of the biggest changes you've experienced, and what were some of the changes that surprised you the most?
Bill Campbell: The conversion to digital cinema was by far the largest change in my lifetime. I've been surprised that a theatre could cut their seating in almost half by installing large recliners and manage to increase business.
CJ: You currently run Orpheum Theatre, Inc. which has seven screens in two locations. It's no secret that independent exhibitors face challenges of all kinds but what are some that people might be surprised you face? Which ones have you been surprised by?
Bill Campbell: To be honest I don't think I have any more challenges than other, larger circuits other than that I have smaller population bases to draw from, higher costs and hence lower margins to work with, while still needing to conform with most government regulations and keeping up with the changes in exhibition.
CJ: During the early stages of the conversion to digital cinema what were some of the obstacles the CBG had to overcome?
Bill Campbell: In the original business model of virtual print fees (VPFs) only large first run theatres were considered. We had to convince the industry that there was a business model for theatres that were mostly first run, and theatres that played mostly off the break.
CJ: Getting any two people to agree on anything can be difficult at times. Getting hundreds of individual cinema operators to agree on key business decisions seems like an impossible feat. How did you manage to get everyone on board and come to a consensus about certain issues?
Bill Campbell: Transparency and lots of explanation. We tried to put the best program out there, but in the end each theatre had to make their own business decision whether to choose our program or one from a different vendor.
CJ: How has CBG's role evolved towards the end of digitization?
Bill Campbell: It is time to get back to the roots of a buying group and start providing cost savings and revenue enhancement programs.
CJ: What role could the CBG play in the digital equipment replacement cycle? In other words, where does the CBG go from here?
Bill Campbell: I don't expect there to be studio involvement in the replacement of equipment. So, I would see the CBG working with manufactures to get the best pricing on new equipment. We have hired a purchasing director, Brad Wardlow, to help put together such programs.
CJ: What do you see as the most important achievements of the CBG?
Bill Campbell: Being the driving force behind our VPF deal with Cinedigm and being the inspiration for many ideas used in other vendor VPF agreements.
CJ: What part of your job do you think fellow industry professionals would be surprised you spend a lot of time focusing on?
Bill Campbell: I think they would be surprised on how many different hats an independent owner has to wear. There are times I start the morning as a janitor and end after the last show doing booth maintenance, while in the middle I'm doing everything to make sure our customers get the best movie going experience possible.
CJ: With technology lowering the cost of production and distribution do you think the product reaching cinemas will slowly begin to change? If so, in what ways?
Bill Campbell: I do. Once the VPFs are not an issue for the distributors in making decisions about whether or not to play a theatre, the cost of entry will be so low that it I don't see why they would not want to play everywhere and increase the total gross, verses looking at per screen averages.
CJ: Is there anything that could make running and operating an independent cinema easier?
Bill Campbell: Year-round quality product.
CJ: Is this a good time to be opening cinemas?
Bill Campbell: That depends. If the market is there for a new cinema then yes. But, just building a theatre in a new development project that is serving an already well served market does not make sense.
CJ: What advice would you give to those that are just starting out as cinema operators or are thinking of getting into the business?
Bill Campbell: Know your market, know the business, understand the risks and the competition. Just because you build a new cinema does not mean you will get product. Or for that matter be successful.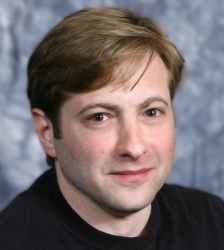 Latest posts by J. Sperling Reich
(see all)