One unique aspect of the Sundance Film Festival is the broad spectrum of industry professionals that attend each year's event. Producers, directors, editors, screenwriters, craft people, acquisitions executives, journalists, distributor reps, sales agents, talent agents, and exhibitors are just some of those who turn up in Park City, Utah by the thousands hoping to find the next big indie hit.
Like many film festivals, one may spend as much time waiting in lines at Sundance as they do watching actual movies. Because Sundance holds special screenings for accredited press and industry attendees, the odds of standing in line with a contemporary, competitor, client or partner is highly likely.
At Sundance this usually means distributors of all sorts rubbing shoulders, often literally, with the very exhibitors and theatre owners they hope eventually play their movies. This creates an environment which flushes out certain trade activity rarely seen in public; distributors pitching exhibitors on current or upcoming releases and film buyers having to make programming decisions on-the-fly, and worse, face-to-face.
A typical scenario played out on Friday evening in the line for a hastily added industry screening of "The Witch", a period horror film which has been receiving a lot of attention here at Sundance.
Queuing in the tent outside the Holiday Theatre Gary Palmucci, Vice President of Theatrical Distribution for Kino Lorber, spotted a film buyer for an exhibitor who regularly books his company's films. Standing on opposite sides of the cattle gates used by the festival to stack audiences in Disneyland-like fashion, Palmucci asked the programmer (who we'll keep anonymous) about his decision not to book "Goodbye To Language 3D". The title, being distributed by Kino Lorber, is the latest film from French auteur Jean Luc Godard and is shot in 3D, a format he openly despises.
With the stage set and our characters defined, here is how the scene played out:
Gary Palmucci: Why didn't you play Godard?

Exhibitor: (Stunned silence with a facial expression that clearly shows he is looking for a valid, non-offensive response).

GP: It's selling out all its playdates. BAM did 1,400 in two screenings. [Brooklyn Academy of Music is usually a legit theatre]. We did really great there.

Exhibitor: Yeah I heard about that. (Looks to a colleague for assistance on what to say).

GP: Well you should have played it then. I never heard back from you and had to give it to [name of competitive art house] on the other side of town. You probably would have done better with it.

Exhibitor: Really?! [Art house competitor] is going to play the Godard? (Shoots an uncomfortable look to colleague who seems just as surprised at the news).

GP: You really should book it.

Exhibitor: Well by the time [art house competitor] is done with their run… it's not really worth us playing it then, but maybe.

GP: Well yeah, it will already have played, but it will still get an audience.

Exhibitor: (Feeling trapped). It's definitely something we can reconsider in a couple months, but not right after [competitor's] run.
Before the conversation (or negotiation) could come to a natural conclusion, festival volunteers began ushering audience members into the screening, the line began to snake forward, pulling Palmucci and the exhibitor apart.
Such exchanges are quite normal when distributors are pitching theatre owners on upcoming titles. However, when conducted in person, tense body language and averted eye contact can quickly make them uncomfortable. In this instance both parties were playing out their respective jobs admirably. Palmucci was pushing his company's movie and the exhibitor was making (or defending) a valid programming decision.
Overt eavesdropping on industry banter at Sundance is one of the festival's many benefits. Savvier professionals have been known to use it as a way to start buzz about moves and rumors about pending film acquisitions. It can also be a way for those listening in to gage the pulse of the business and identify certain trends.
For instance, after "Cop Car" screened for press and industry on Monday evening it swiftly became one of the festival's hot titles. The superbly executed film tells the story of two 10-year-old boys who steal an abandoned police cruiser and are subsequently chased down by its owner played by a desperate Kevin Bacon. Less than 12-hours later, back in the cue for yet another industry screening, an acquisitions exec for a small distributor could be overheard having the following conversation with the head programmer at a leading national art house chain:
Distributor: We're not going to get "Cop Car". They're already up to [undisclosed acquisition cost]. We were out pretty quickly. We're not going that high on something like that. But there are definitely a few takers.

Exhibitor: Whoever gets it can go out with it like "Open Water". [A reference to the 2004 horror film which played at Sundance and did quite well theatrically].

Distributor: Yeah, that might work. Though the company that looks like it's going to pick it up is very fond of VOD.

Exhibitor: Well, you could still handle it like "Open Water", even with VOD.

Distributor: I'm surprised they're willing to pay so much.

Exhibitor: Their VOD figures must be worth it.

Distributor: They must because even a few years ago, before they had VOD, I wouldn't have thought they'd be willing to pay that kind of price.
While it may seem there is little too digest in what appears to be a conversation spoken in some sort of code, with few proper nouns or identifiers, is actually filled with relevant industry details. Anyone with a trained ear for the motion picture business, can translate the discussion and learn the following micro (specific to the film) and macro (relating to the industry-at-large) details.
There are two or more distributors interested in acquiring the rights to "Cop Car" creating a bidding war of some kind. The film's sales agent is asking too much, or the offers have gotten too high for this particular distributor.
The distributor that may actually acquire the film is probably RADiUS-TWC, or one of the handful of similar companies known for opening films on VOD after a short theatrical window, or day-and-date.
The exhibitor was not overly threatened by the potential of the title being released on VOD.
Insight into VOD revenue across for the industry-at-large is obviously still an issue Providing access to accurate VOD figures is being called for by certain industry parties as a means for transparency and also as a way of tracking sales statistics industry-wide.
VOD as a distribution platform and revenue stream is still relatively new to the industry and causing film acquisition prices to rise, possibly too high, as distributors attempt to stock their library with titles that will play well over many years.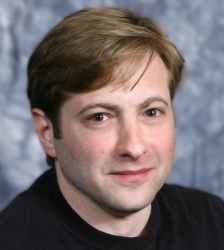 Latest posts by J. Sperling Reich
(see all)