In a twist of the old adage "give them an inch and they'll take a mile", just a week after winning a Golden Globe for television series, musical or comedy for their show "Transparent", web giant Amazon has announced its intentions to enter the movie business by producing theatrical releases. To show just how serious they are about the new venture, the company has hired indie film veteran Ted Hope as Head of Production for Amazon Original Movies.
Amazon already produces television shows for subscribers of its Amazon Prime program. Now in a strategy that mirrors Netflix, its streaming rival, Amazon is aiming to release roughly 12 movies per year in cinemas starting in late 2015. In a window shrinking move, Amazon will premiere each title on Amazon Prime Instant Video (at least in the United States) only four to eight weeks after their theatrical release.
The tight release window may sound like a deal breaker for theatre owners, and probably is for certain exhibitors, but keep in mind the type of films Amazon intends to distribute. "The movies in this program will be 'indie' movies," Amazon Studios Vice President Roy Price told media outlets in an email. "We will be looking for visionary creators who want to make original, unforgettable movies. We expect budgets to be between $5 million and $25 million."
As Price hinted at in Amazon's press release announcing the news, independent films have increasingly been experimenting with day-and-date releases in various forms in hopes of augmenting even the most modest of theatrical releases:
"Not only will we bring Prime Instant Video customers exciting, unique, and exclusive films soon after a movie's theatrical run, but we hope this program will also benefit filmmakers, who too often struggle to mount fresh and daring stories that deserve an audience."
It doesn't take an industry expert to read between the lines and understand Price is saying if it wasn't for Amazon coming along, some of these movies might not even get made, let alone wind up in theatres. If indie films is their goal, then the company has certainly picked the right guy to head up the effort.
Hope is a well-known, highly experienced and savvy producer with deep ties to the independent film world. If his name sounds familiar, it should. He's produced dozens of well known movies, many of them through Good Machine, which he co-founded and ran with screenwriter and the former head of Focus Features, James Schamus. During his tenure as a producer he's made multiple films with Edward Burns, Hal Hartley, Todd Solondz and Ang Lee, as well as "21 Grams" with Alejandro González Iñárritu. More recently he spent a year running the San Francisco Film Society and until earlier this month was the head of Fandor, an online subscription streaming service that specializes in indie movies.
As if that background weren't impressive enough, Hope is also a prolific blogger and social media aficionado. His book "Hope for Film: From the Frontline of the Independent Cinema Revolutions" was selected as one of last year's best books by, ironically, Amazon. In his own press release quote Hope stated:
"Audiences already recognize that Amazon has raised the bar with productions in the episodic realm, tackling bold material in unique ways and collaborating with top talent, both established and emerging. To help carry the torch into the feature film world for such an innovative company is a tremendous opportunity and responsibility."
As Hope alludes to, Amazon made history by being the first streaming service to have an episodic series win a prestigious award like the Golden Globe as a whole (not for actors or creatives). Not even Netflix has been able to pull off such a feat, despite producing quality shows that receive far more critical acclaim and media attention than those of Amazon.
The series getting made under Amazon Studios have been largely, and in some instances unjustly, overlooked. Shows such as "Alpha House" and "Mozart In the Jungle" are as good as anything on Netflix and better than a great deal of what networks are programming. Yet, Netflix shows like "House of Cards" and "Orange is the New Black" get all the headlines and Amazon is considered a "me-too" player in the space, as they were originally with streaming video in the first place.
The company has set itself up to face similar criticism with their entry into theatrical motion pictures. Netflix already announced their cinematic ambitions last October with plans to simultaneously release a sequel to "Crouching Tiger, Hidden Dragon" through their service and in IMAX theatres. This rankled many exhibitors who have vowed not to play the film when it opens in August. By moving second, Amazon may have learned from Netflix's mistake and in their fist step into the movie business maintained the semblance of a theatrical release window, however small.
It should be noted, Amazon Prime Instant Video is currently only available in the U.S., thus any films being produced or acquired by Amazon would either be sold off in foreign territories, or they would have to distribute theatrically and others on their own.
What will be interesting to keep an eye on is if Amazon goes about green-lighting and acquiring movies using the same audience-centric method by which they select television series; the company allows viewers to watch, rate and review pilots to garner feedback on which ones show the most promise. While this approach can't be translated to film production as-is, a derivation could yield some unique results.
If the company's previous history when venturing into new markets is any indication, we may be able to predict Amazon's out-of-the-gate success in theatrical film production and distribution. With products such as the Kindle, the Fire TV set-top box and most recently the Fire Phone, the first iteration of Amazon's internally developed products were lackluster and hardly successes. The same could be argued about the company's initial foray into producing television, which received a lukewarm reception and hardly moved the cultural needle.
The same is now being said about Amazon Fresh, the company's foray into grocery delivery. As a highly critical piece in this month's Fast Company magazine asks:
How do these increasingly fragmented parts of Amazon fit together? What is Bezos's strategy? These are the questions that people are now flinging at a company famous for its laser like focus and outrageous efficiency.
As many have pointed out, the Kindle is now the leading e-book reader on the market. Amazon Web Services was originally scoffed at also by those who believed providing online technology solutions was outside the company's core competency of e-commerce and retail. Yet AWS has grown into a multibillion-dollar business which provides the infrastructure for an estimated 30% of the Internet, and counts companies such as Netflix among its clients.
This leads to a question the media seemed to overlook when reporting on Amazon's leap into the movie business. Netflix is both a customer of Amazon's through AWS and a competitor as a streaming media service. A line that can be tenuous to straddle. Likewise Amazon earns significant revenue selling movies on DVDs and through digital downloads and won't want to upset their manufacturers, in this case studios and film distributors, by competing with them head on both through their own website and in cinemas.
The reason Amazon doesn't have to worry about that, at least initially, is due to their size. Hollywood studios, and frankly most film distributors, use Amazon as one of their core retail outlets. After watching book publisher Hachette get badly bruised when Amazon throttled sales of their titles, film distributors have no desire to suffer the same fate. Still, it pays to be cautions for in the instances where the company has produced generic goods, such as with mobile device power cords and adapters, Amazon has managed to take a serious chunk of marketshare away from the very manufacturers whose products it imitates.
Realistically though, theatrical movies are hardly generic and for the meantime, producers and likely exhibitors will for the most part be glad to have another buyer and supplier respectively.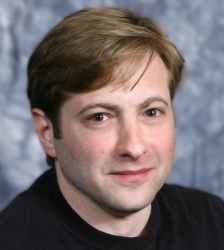 Latest posts by J. Sperling Reich
(see all)