I awoke on Monday morning to a notification on my iPhone related to "Big Hero 6". The latest animated release from Walt Disney Pictures had just topped the box office in North America during its debut weekend, fending off Warner Bros. "Interstellar" by taking in over USD $56 million.
The iPhone notification however didn't have anything to do with the past weekend's box office. Rather it was sent by the AMC Theatres mobile app I have installed on my iPhone. I have the app set to enable notifications and even allow for it to use my location. That's why every time I drive past an AMC multiplex my mobile buzzes with a notification. I still haven't determined if that's annoying or not.
The notification concerning "Big Hero 6", pictured here, was alerting me to a special promotion the cinema chain was running that gave away limited edition pins for the movie with the purchase of tickets. The message read, "Which Baymax pin will you get?" with pictures of both the pins featuring the huggable robot at the center of the film. One ploy in the promotion is that only one in ten pins will be of Baymax in his hero armor, presumably making those versions more valuable.
The ultimate catch in all this is that the giveaway is exclusive to members of Stubs, AMC's loyalty program. I continue to pay for Stubs each year, always swearing it's the last year I'll do so. Even though I could personally care less about them, exclusive benefits such as these giveaways make more inclined to not question the annual Stubs membership charge. After all, my kids would probably love the pins… even though each would probably get different versions leading to arguments over who gets which one on the way to our seats.
I only point all of this out to highlight how AMC used the giveaway to score a promotional hat-trick. They promoted the film, "Big Hero 6" and their loyalty program, Stubs, while at the same time reminding me about their mobile app (which I rarely use).
They may have even convinced me to head on over to the nearest AMC Theatres so I can see the film while supplies last. Maybe I can pay for my Stubs membership by selling the pin on eBay. At the time of this writing they are already fetching over USD $11.40 and counting.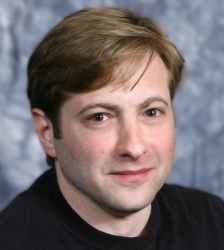 Latest posts by J. Sperling Reich
(see all)