With Patrick von Sychowski still in Barcelona attending CineEurope, I have been tasked with curating the daily digest posts in his absence. Celluloid Junkie readers (i.e. you) have been telling us lately how much you like the daily digest and I'll do my best to keep it up as best I can.
Needless to say, the past few days have been filled with news coming out of CineEurope. Not only do we have Patrick's live blog of the conferences panel sessions, but there is no shortage of press releases being published by industry vendors. Here's a summary of some of the releases which contained new, updated or relevant information:
Technology
Barco: As is their custom during trade shows, the projector manufacturer has had their public relations department working over time during CineEurope. On Tuesday came news that JT Bioscopen will install a Barco laser projector at one of its multiplexes. More precisely, d-cinema integrator dcinex will install the Barco 6 primary Laser3D (6P) laser-illuminated projector at JT Bioscopen's new seven-screen complex at Hilversum Media Park.
JT Bioscopen is the second largest cinema chain in the Netherlands (behind Pathé) with 21 multiplexes in 19 different cities. The circuit converted entirely to digital in 2011.
Here's a nice little factoid front the release:
Known as 'Holland's Hollywood', the Hilversum Media Park houses all major Dutch TV and radio stations, production houses, studios and other companies in the audiovisual and entertainment business.
You learn something new everyday. Granted, Barco was probably hoping that their announcement would help educate people about their 60,000-lumen laser projector which, thanks to the company's Alchemy technology, can show 4K content at 60 frames per second or in 3D, all while minimizing speckle and thus the need for a mechanical vibrating-screen. But that bit about Holland's Hollywood seemed like a good piece of trivia worth passing along. LINK
Now, while we're on the subject of Barco, the company also announced that the relatively new Barco Alchemy Integrated Cinema Media Processor (say that ten times fast) is now fully integrated with Arts Alliance Media's Screenwriter Theater Management System (TMS). Actually, Screenwriter is the first TMS to be support Barco's new ICMP (which is how all the cool kids refer to the Integrated Cinema Media Processor). The good news is that any AAM customer already using Screenwriter will also get an upgrade featuring the Alchemy integration, not just customers that deploy the software in the future.
Naturally, Screenwriter already supports a multitude of cinema equipment from various industry vendors. It is, after all, a TMS. This is just the latest integration AAM has completed. Rich Phillips, CTO of AAM, explained this much better in the release, stating:
"We support all the key servers and media blocks, enabling exhibitors to use equipment from different vendors in the same facility seamlessly. We are delighted to be able to now offer the same support for the innovative Barco Alchemy product, giving exhibitors the freedom to make technology decisions that are not limited by compatibility with their existing systems."
Yeah, Mr. Phillips did a much better job of what I was trying to explain.
Speaking of which, since it's fairly new we should probably tell you that the Barco ICMP is what is known as an integrated cinema processor, or if you want to sound hip, an ICP. The DCI-approved module goes a step beyond decoding encrypted content as a media block and adds the functionally of a media server onto a single board. This is meant to reduce the amount of digital cinema equipment in the booth. Barco is putting the Alchemy ICMP into all of its new d-cinema projectors, though any of the company's Series 2 projectors can support the technology. Hard to believe all that fits into the device shown below. LINK
AAM: Since we were just going over a story of which AAM played a part, we may as well stick with the UK based digital cinema integrator for a moment. One day after announcing TMS support for Barco's ICMP, the company said they were also now integrated with the IMAX Experience. The press release detailed the benefits to Screenwriter end users:
Previously, exhibitors with both IMAX screens and other digital screens in the same complex would have two separate workflows to run their cinema operations. With the new Screenwriter integration, exhibitors can manage all screens in the complex from one central point, providing an easier and cheaper solution. IMAX screens can also now benefit from the monitoring and control Screenwriter provides, including real-time playback reporting, alerts for errors with content or KDMS, drag and drop playlist building, automatic content transfer and comprehensive log collection. LINK
People
Arts Alliance: Let's stay with AAM for our next item. Well, technically this item isn't about AAM per se, at least not anymore. You might recall just before CineEurope, AAM merged their even cinema (a.k.a. alternative content) division with Mr Wolf, a company focused on producing, financing and distributing music based content. The new combined organization is to be called simply Arts Alliance and on they now have leadership in the form of Mark Foster, who was hired on as its CEO.
What's interesting about Foster is that his background is primarily in music. This shouldn't be too surprising since Mr Wolf specialized in music related content and a large chunk of event cinema programs are concert or performance based. Specifically, Foster comes to Arts Alliance from the music streaming service Deezer, where he was managing director of the United Kingdom and Ireland for the past three years.
The quote Foster provided for the release announcing his new position was as follows:
"I am delighted to be joining Arts Alliance at a time when Event Cinema is a growing business, reaching out to new consumers, particularly for the Arts. I am passionate about working with our new and future partners to create exciting new, multi-dimensional content in all genres, from Opera and Ballet through dynamic exhibitions and theatre productions to rock and pop events, growing our global distribution network and supporting them with innovative marketing. We have a committed and enthusiastic team at Arts Alliance, and this new company structure will enable us to continue to develop, market and distribute world-class shows to audiences around the world."
We'd like to be among the first to welcome you to the motion picture business Mr. Foster. We're confident that your previous experience in the hard, complicated world of music streaming has prepared you well for the cutthroat field of event cinema, where it can be just as difficult to turn a profit. (We kid, of course, though there is that old saying about many a truth being told in jest). LINK
Large Format
IMAX: The big screen vendor is headed to Georgia to expand its install base. They will be building an IMAX theatre in Cavea Cinemas new 10-screen multiplex at the Eastpoint Shopping Mall in Tbilisi. The new circuit is based in Tblisi. Their Eastpoint cinema will be the largest theatre in the South Caucasus.
Andrew Cripps, President, IMAX EMEA, provided an excellent summary (as he often does) on the importance of the agreement in his press release statement:
"We are excited to partner with a top-notch exhibitor such as Cavea Cinemas to introduce IMAX to audiences in Georgia and look forward to working together to expand our presence in this new market. Today's agreement marks the sixth new territory we've entered in 2014 and represents the 13th country in the EMEA region to have added an IMAX theatre this year. Our partnership with Cavea Cinemas builds on this momentum and furthers our efforts in expanding the IMAX network into new markets with leading exhibitor partners who share our commitment to quality and providing audiences the world's most immersive entertainment experience."
Translation – IMAX is growing both in its number of screens and geographic footprint. LINK
Digital Cinema
Sony: The electronics manufacturer announced that the U.K.'s Curzon Cinemas will be installing they Sony Digital Cinema 4K projectors at their London Victoria five screen multiplex. Additionally, the exhibitor will deploy Sony 4K projectors and theatre management systems in their seven other cinemas. Sony will be replacing existing DLP projectors in six of those sites.
Curzon Cinemas is an independent cinema chain with theatres located predominantly in London. Their 8 locations account for 17 screens. The company also has a home entertainment division. LINK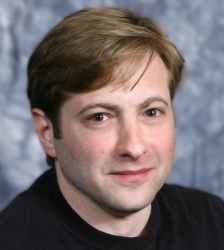 Latest posts by J. Sperling Reich
(see all)