Patrick von Sychowski has been at the Cannes Lions in Cannes, France over the last four days and is presently traveling to Barcelona, Spain to attend CineEurope. While Patrick is traveling I will be doing my best to keep up our daily digest of news related to motion picture exhibition and distribution. Please bear with me. Patrick is scheduled to be back online tomorrow, June 17th, with live coverage from CineEurope.
People
Barco: The company is taking its move into laser projectors seriously. The digital cinema projector manufacturer has hired industry veteran Bill Beck to assist the company's research and sales efforts. Beck is the co-founder and former chairman of the Laser Illuminated Projector Association (LIPA). He has spent the past 30 years developing and working in and around photonics. Beck was previously the Executive Vice President of Laser Light Engines, a company he founded in 2008.
In the press release announcing the move, Todd Hoddick, Vice President of Global Entertainment for Barco, pointed out that Beck had become the go-to guy when it came to laser illumination technology"
We simply call him 'The Laser Guy'… For more than 10 years, he has been on the leading edge of laser technology and focused his efforts on the image quality and operating benefits of laser illumination for cinema exhibition and other high-performance projection applications.
Audio
QSC: The audio technology firm is bringing its latest product offering to CineEurope; the SR-1290. It is the newest entry to the company's SR Series of surround sound speakers, that was developed with the requirements of emerging immersive audio formats in mind.
In the press release announcing the SR-1290, Barry Ferrell, Senior Vice President, Chief Strategy Officer and Business Unit Manager for QSC's Cinema Group, explained how the new speaker can help theatre owners overcome some of the challenges of immersive audio:
"A properly configured system requires many more surround loudspeakers and amplifier channels, which can mean a significantly higher cost compared to a 5.1 or 7.1 system. The loudspeakers must be capable of producing higher output, with features allowing them to be mounted in non-standard locations, and to be aimed with more precision. And more amplifier channels are needed to power all of these extra loudspeakers. The new SR-1290 addresses all of these needs. Since it is a coaxial design, the front baffle area is much smaller relative to a conventional 'over-under' horn and woofer configuration, resulting in a smaller enclosure, making mounting and aiming easier. Its high power rating and 4 ohm impedance means it draws more power from the amplifier and produces greater output compared to most 8 ohm loudspeakers in its class – which also means smaller amplifiers can be used to achieve maximum results, minimizing overall equipment costs."
If you understand some of the tech-talk in Ferrell's quote, then you might care about a few of the specs for the SR-1290 Cinema Surround Loudspeaker:
High-power, long-throw 12″ (305 mm) low-frequency transducer
Coaxially-mounted 1.75″ (44 mm) titanium diaphragm compression driver
Smaller enclosure design, coaxial alignment also creates frequencies perfectly aligned through the crossover region
Enclosure can be rotated with no effect on the coverage pattern
Safe and secure overhead mounting
Cabinet constructed of 15-mm Baltic birch plywood with internal bracing for superior structural integrity.
Four mounting points centered on the cabinet's rear panel
QSC estimates the SR-1290 will be hitting the market in September 2014. LINK
Technology
USL: The cinema product manufacturer has been awarded a patent for innovations found in its CMS-2200. The DCI-compliant device is an integrated media server that plugs directly into a digital cinema projector and negates the need for external storage thanks to four solid state drives. The CMS-2200 also employs the DTS Multidimensional Audio engine for immersive audio and also supports 13.1 surround sound. Trying to pin down specifically what technology the patent was issued for was not successful, though this likely be due to our search methods.
USL product manager Bill Cribbs, pointed out a few of the CMS-2200's newest features in the press release announcing the awarding of the patent:
"The CMS-2200 now has Cue bundling, which is the ability to group any number of automation cues into a bundle, greatly simplifying playlist creation. When used with the CMSA controller this provides an incredibly powerful automation solution. In the alternative content area, the CMS-2200 now supports HDMI auto switching, which means HDMI presentations can be placed directly into one playlist. An intermission feature was also added to playlist creation, which allows a user to insert an intermission playlist inside of a feature presentation."
USL will be showing off the CMS-2200 during CineEurope. LINK
Digital Signage
NEC: No trade show for motion picture exhibitors would be complete without some news from companies supplying display signage of some form. Have no fear; NEC and Coca-Cola have admirably filled that role for this year's CineEurope.
These days most of the signage being installed by cinema owners is digital. NEC Display Solutions and Coca-Cola are teaming up at the conference to create an interactive lounge that will demonstrate such capabilities as motion-activated movie promotions, synchronized monitors and video walls. According to the release:
Coca-Cola invited NEC Display Solutions, YCD Multimedia, Littlebit Technology and Intel to provide digital media and digital menu signage presence on its booth on the Trade Show. LINK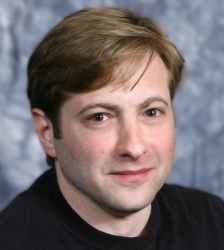 Latest posts by J. Sperling Reich
(see all)