[youtube width="560″ height="315″]http://www.youtube.com/watch?v=g9nZf-7gC5U[/youtube]
I am always pleased when an email arrives from Murray Holdaway and/or Derek Forbes. They are, respectively, the CEO and President of North America for Vista, an entertainment software company primarily known for the popular point of sale system they developed specifically for movie theatres.
In a market that suffers no lack of strong competitors, Vista has been one of the more progressive and innovative companies in the space. So when an email from Murray or Derek turns up, it's a safe bet it contains something worth reading.
That was not the case this past Tuesday when Derek sent an email that simply read "I thought you might enjoy this video." My initial reaction was that I should get in touch with Derek and let him know his email had been hacked by someone who was no doubt interested in selling a drug that could enhance various parts of the male anatomy.
Upon reading the only other sentence in the email I realized it must actually be from Derek himself. It read, "Hope to see you in Vegas next week"; a direct reference to CinemaCon which is being held next week in, you guessed it, Las Vegas.
The video Derek linked to, which is embedded above, had been posted by Vista USA's YouTube account less than a day before. It only lasts a little over a minute, but it left me speechless. Somehow Vista had figured out a way to deliver concessions directly to patrons in their theatre seats through the use of unmanned drones. I always knew the company was technologically savvy, but automated conveyance of cinema concessions could revolutionize the industry by saving theatre owners millions in payroll. Why hadn't anyone ever thought of it before?!
I immediately watched the video again and began to see a few flaws in the concept. Specifically, the unmanned drone is a little wobbly, making it almost certain a soft drink or popcorn will eventually get dropped onto an unsuspecting patron. If the cinemagoer were watching a movie like "Cloudy With A Chance of Meatballs" this could be an immersive enhancement which Vista could ultimately charge for. They could call it 4D, if someone hasn't already trademarked that name.
It got me thinking, could Derek's video actually be of a real product offering being launched at CinemaCon? This would be just around the time that we'd all be hearing about new products.
The reality, of course, is that the video was Vista's spoof on Amazon's announcement last December of Amazon Prime Air. You might recall Jeff Bezos, Amazon's CEO, telling the news program "60 Minutes" of the company's intention to deliver lightweight orders to customers via unmanned arial vehicles (see below).
So though I may have suggested Derek's email wasn't worth reading… I never said it wasn't worth watching. I'm just glad the video wasn't some elaborate hoax meant to get Vista some (hopefully) humorous media attention. That kind of stunt rarely ever works.
[youtube width="560″ height="315″]https://www.youtube.com/watch?v=98BIu9dpwHU[/youtube]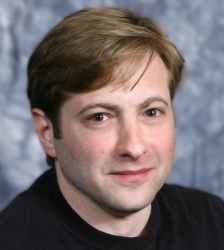 Latest posts by J. Sperling Reich
(see all)