Two movies hitting North American cinemas over the next three weeks are primed to do blockbuster business. Unlike most blockbusters however, they aren't being released with the support of multi-million dollar marketing campaigns. Both are derived from properties that originated from a source cinema owners' have traditionally considered their biggest nemesis; television.
Despite their small screen provenance, if either or both titles perform as expected, it could set a new paradigm for how Hollywood goes about distributing certain films and we can expect to see the concept duplicated.
Son of God
The first of these films to hit multiplexes (in North America and Latin America) is "Son of God". The movie is an abridged reworking of "The Bible", a 10-hour mini-series that aired on the History Channel less than a year ago. The new theatrical adaptation whittles the television version down to 2 hours, 38 minutes and is recut to focus solely on the story of Jesus Christ.
The television mini-series was an all inclusive tale that included Bible stories from the Book of Genesis through the Book of Revelations. When it premiered last March on the History Channel to an audience of 13 million, it set the 2013 record for cable viewership and was the most watched program the network had ever produced. The Blu-Ray and DVD release of "The Bible" was just as successful going on to become the all time sales champ for mini-series on home video.
The mini-series was the first scripted program from Mark Burnett, a veteran of reality-TV producer of such shows as "Survivor" and "The Voice". He produced "The Bible" with his wife, Roma Downey, and it was always their intention to extract a theatrical release out of the series. The only question was who would help them release the film. The answer was Twentieth Century Fox.
On the run up to the February 28th release of "Son of God" Burnett and Downey went on an extended publicity tour, showing excerpts of the film to various Catholic and Christian religious groups throughout North America and certain international markets. The gambit seems to have paid off, for much in the way pastors and clergymen promoted "The Bible" to their congregations, they have also used the pulpit to encourage their flocks to go see "Son of God" upon its release.
A week before its release numerous media outlets, starting with the Hollywood Reporter, began picking up on the escalating advance sales the film was generating. The trade publication discovered that a children's charity, Compassion International, had purchased 225,000 tickets in 40 cities and gave them to local churches to disperse.
[youtube width="560″ height="315″]https://www.youtube.com/watch?v=_HZfGBsoR9w[/youtube]
It was reported that at least 10 multiplexes around the United States were booked solid by church groups and organizations. Not just in a single auditorium, but in what was dubbed a "theater takeover" every single screen in these cinemas was scheduled to show "Son of God" the night of February 27th.
For instance, Liberty University, the largest Christian college in the world, bought all the opening day "Son of God" across 14-screens at a multiplex near their Virginia campus. They were giving the tickets away to students and church patrons. Mega-church pastors such as Rick Warren and Joel Osteen were scooping up tickets at local theatres for their own massive congregations.
It should be noted that few, if any, of the media outlets citing these pastors' endorsements for "Son of God", pointed out that these religious leaders also acted as credited advisors on the original mini-series.
Still, no one could argue that an estimated 500,000 advanced tickets were sold for "Son of God" before it even opened. Keep in mind, this is a release whose target audience had already seen a different version of the exact same movie. With that kind of pre-release demand, box office pundits are predicting a blockbuster opening. At the time of writing it had made an estimated gross of USD $25.6 million in North America during its first weekend.
Veronica Mars
"Veronica Mars" is the second upcoming release making its way into multiplexes after getting its start on smaller screens (i.e. television). You'd have to be living on another planet, or perhaps not work in the entertainment industry, to be unaware of this movie.
Based on a television series that aired on The CW, a brand new (at the time) U.S. broadcast network from 2004 through 2007, "Veronica Mars" was more of a critical darling than ratings success. Actress Kristen Bell stars as the fictional title character, a popular high school student in the similarly made up town of Neptune, California, who helps solve crimes as an amatuer private investigator. The show had an average audience of 2.4 million viewers for each episode and was never ranked in the top 100 shows on any given week. Thus, it was canceled, much to the dismay of a devoted, cult-like fan base.
Cut to six years later and the show's creator, screenwriter Rob Thomas, was still struggling to continue "Veronica Mars" as a feature length movie. Fans had gotten wind of the project early on and spent years filling the Internet with endless rumors and speculation about what was going on with it. They were all publicly rooting for Thomas to pull off what screenwriter Joss Whedon had done when he expanded his canceled 2002 sci-fi series, "Firefly", into a movie titled "Serenity" in 2005.
Since Warner Bros., who produced the television series, lacked any enthusiasm for turning a canceled TV series into feature, Thomas convinced the studio to let him try an interesting experiment with the movie; crowdfunding. With the help of Kickstarter, a website that allows users to raise money for self-started projects, he would appeal to "Veronica Mars" fans directly. If they truly wanted to see the show get adapted for the big screen, then they could personally contribute to the budget.
Initially, Thomas and Stewart hoped to raise USD $2 million. What they wound up with was one of the most successful Kickstarter campaigns of all time, raising USD $5.7 million from over 91,000 backers. With a ton of media attention they had met their funding goal within the first 24 hours. The "Veronica Mars" Kickstarted campaign immediately became the poster child for fan funded content.
Though some of the money raised from fans went toward rewards for Kickstarter backers, Warner Bros. saw the huge level of fan interest in "Veronica Mars" and ponied up the rest of a USD $6 million budget.
The film went into production two months after the successful Kickstarter campaign and a screening of an early trailer was one of the most widely reported events at last year's Comic-Con.
[youtube width="560″ height="315″]http://www.youtube.com/watch?v=wq1R93UMqlk[/youtube]
Even with all the buzz and hype the theatrical success of the "Veronica Mars" movie is far from certain. In fact, its box office may be threatened by the very effort that helped it get made in the first place. Thomas had promised Kickstarter backers who had contributed USD $35 or more a digital copy of "Veronica Mars" day-and-date with its release to theatres, marking the first time a major studio would undertake what is known as a multi-platform release. Such distribution strategies are usually employed quite effectively by smaller independent films, but with "Veronica Mars" some cinema operators have chosen not to show the film at all.
This has left Warner Bros. scrambling to land bookings for the movie's March 14th opening and forced the studio to rent out some 270 screens at AMC Theatres throughout North America in a practice known as "four-walling". This is a workaround which could throttle any potential earnings for "Veronica Mars" and won't work at circuits which refuse to play multi-platform releases, like Cinemark and Regal. (We'll be discussing this specific situation further in an upcoming post on release windows).
Another variable that may affect receipts for "Veronica Mars" is marketing and advertising. Warner Bros. is not releasing the film with a traditional marketing push that includes print, outdoor and television spots. Instead, the studio has chosen an Internet-only campaign for "Veronica Mars". Though it would hardly seem necessary to spread the word about the debut of a movie that has had so much ink dedicated to it over the past 12 months, it is likely required if the release is to generate a gross beyond its core fans.
Warner Bros. is quick to say they don't care if "Veronica Mars" attracts an audience wider than its own fanbase. Jeff Goldstein, Executive Vice President of Distribution at Warner Bros., explained this approach to the Wall Street Journal recently by saying of fans, "They can make it successful for us. If we extend beyond that, it'll be gravy."
In Conclusion
That type of "found money" concept seems to be the thinking behind both the release of "Son of God" and "Veronica Mars".
In one instance the film was already shot and paid for, only needing to be recut. Any theatrical revenue was income nobody was ever counting on. In the other instance, the studio has little to no risk in distributing a movie its audience has already paid for, and thus no financial incentive to enhance its performance in the market.
As well, in both cases the studios are relying mostly (if not entirely in the case of "Veronica Mars") on a built in constituency to provide world-of-mouth marketing. In that regard these films could easily fall into the same category as Hollywood's latest habit of only making movies that have a built in audience. Any comic book superhero movie from the past five years will do just fine for demonstrative purposes.
While neither release marks the first time a hit or canceled television series has been transformed into a movie (lest we not forget "Star Trek" or filmmaker David Lynch's "Twin Peaks: Fire Walk with Me"), if the "gravy" Mr. Goldstein refers to ends up being beyond anyone's expectations, then you better believe studios will attempt to replicate such good fortune by mining their libraries for suitable titles. In the same Wall Street Journal story, Thomas Gewecke, Warner Bros. Chief Digital Officer, admitted the studio was looking to exploit titles from their television library that could make the jump to the big screen.
Those who follow in the footsteps of "Son of God" and "Veronica Mars" will in all likelihood discover that such movies can be made with relatively small production and marketing budgets for niche audiences who assist with their promotion. And that truly is the key for any TV-to-cinema movie to pay off financially and otherwise; a built in fanbase with a desirable demographic is an absolute necessity for success.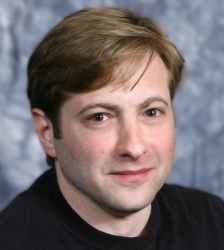 Latest posts by J. Sperling Reich
(see all)