By now you've probably heard that Paramount Pictures is rereleasing "Anchorman 2: The Legend Continues" on 1,000 North American screens this weekend. More accurately, the studio is putting an alternate cut of the film into theatres – one with the weighty title of "Anchorman 2: The Legend Continues: Super-Sized R Rated Version". It's a movie so big the title needs not one, but count them, two colons.
All joking aside (pun intended), the film's director, Adam McKay, worked with his editors to cut a whole new version of the film that has 763 new jokes from alternate takes which weren't in the original release. Apparently, the way McKay and lead actor Will Ferrell work on set is to shoot multiple takes of their comedy bits. Ferrell, who plays the role of a scotch swilling news anchorman, Ron Burgundy, is known for improvising while in character as the camera rolls on.
McKay, Ferrell and Paramount had planned on including the new R-rated version as bonus material for the film's home video release. The studio is going a step further by booking the movie into cinemas for a limited seven day engagement.
This is a brilliant decision on Paramount's part; one which takes advantage of the cost structures and distribution flexibility digital cinema provides. Let's take a look at some of the points that led me to this conclusion:
Ratings Inflation
What surprised me most when I first learned Paramount planned to release an R-rated version of "Anchorman 2" was that the original cut was rated PG-13. I always assumed that with all the beer guzzling, scotch drinking and drug taking depicted in the movie, the Motion Picture Association of America (MPAA) would have slapped an R-rating on it. In hindsight, the PG-13 cut only contains two uses of the F-bomb, buried in a sea of more milder profanity. I'm not sure why filmmakers or the studio felt it necessary to make "Anchorman 2" PG-13 given that it's a squeal to a 2004 cult hit "Anchorman: The Legend of Ron Burgundy". Any 13-year-old going to see the film would have been three when the first movie was released.
In the nine years since "Anchorman" was released it's gained quite a following thanks to home video, so maybe there are a lot of teenagers out there who watched it on DVD and are big fans. Whatever the reasoning, Paramount now has the best of both worlds. After the PG-13 version played out its run to a broad audience, the studio can serve up a raunchier movie to a narrower group of hardcore "Anchorman" fans.
Here's a thought; why don't studios and filmmakers purposefully create two different versions of appropriate titles more regularly? This is done on movies for special use, such as a cut to shown on airplanes. While it may not always be viable due to production and distribution costs (or worthwhile creatively) it would be interesting to see a mature audience version of certain titles that, for business reasons, are released as PG-13.
And before someone brings it up in the comments section, I know director Walter Hill created a family friendly version of "Another 48 Hours" in 1990 that omitted all the profanity.
Economies of Digital Cinema
It is rare for alternate versions of a movie to be distributed so soon after initial release. Historically this has been because striking new 35mm film prints was expensive and distributing them to theatres was logistically cumbersome.
None of those variables were an issue for the rerelease of "Anchorman 2". The movie may be the last Paramount distributes using 35mm film, but it's also one of the first to take full advantage of the cost savings, agility and convenience made possible by digital cinema.
I'm not referring to digital editing which makes it easier to re-cut a film. Rather it is the lower cost of duplicating digital prints and the relative ease with which they can be distributed on hard drive or electronically that makes such a rerelease practicable.
Adding to the savings is the current cost structure of Virtual Print Fees (VPFs). Since "Anchorman 2" has played in theatres within the past six months, Paramount has already paid a VPF for the initial run of the film. Most VPF contracts have a clause that states if a given film is booked in a theatre it has already played in within six months of its initial booking period then a new VPF will not be paid. I wonder if theatre operators will argue that since this alternate version of "Anchorman 2" has a new name – one with two colons instead of just one – it is a different film worthy of a VPF.
[youtube width="560″ height="315″]http://youtu.be/gV7T6f5AA0I[/youtube]
Alternative Home Video Marketing
What isn't captured in the lowered costs of distributing a revised version of a recent film in cinemas is the need to market the title's home video release. "Anchorman 2" will hit DVD, Blu-Ray, digital download, and whatever electronic sell-through format is all the rage these days, on April 1st of this year. That's three weeks after the limited engagement of its R-rated version exits theatres.
It's been two months and 10 days since "Anchorman 2" opened on December 18, 2013. Sure, the movie is considered a big success having taken in USD $125 million (thus far) at the North American box office, but its memory had faded in the minds of moviegoers as playdates dwindled. Placing this new potty-mouthed cut in theatres a month before "Anchorman 2" drops on home video raises its visibility with consumers and makes them aware they'll get two different versions when they buy it on DVD or Blu-Ray.
Releasing the alternate version of "Anchorman 2" on a weekend when the Bible spin-off "Son of God" and the action flick "Non-Stop" are the only new wide releases can't hurt, Paramount would have gotten a bigger bang for their marketing buck if they had put the super-sized edition of "Anchorman 2" in multiplexes the week before its release on home video. Granted, cinema owners likely would have balked or declined the opportunity to book a film due out on home video ten days later.
Of course, if they were smart exhibitors would jump at such programming. This is just the kind of combined programming and marketing stunt that gets media attention (sort of like this post) and "Anchorman 2" has the kind of cult fans that wouldn't want to miss out on seeing the limited engagement. PG-13 translation; butts in seats.
Fanatic Financials
That brings me to how it is even feasible for Paramount to exploit "Anchorman 2" for incremental theatrical revenue. As previously indicated, the original "Anchorman" garnered a huge fan base that was eager to see a sequel. So much so that a full 21 months before "Anchorman 2" hit theatres, Ferrell paid a surprise visit to "Conan", a late night talk show, where he announced the sequel to ecstatic cheering.
At this point the North American theatrical run of "Anchorman 2" is over, having lost most, if not all, of its bookings as of February 20th. Anyone who wanted to see the film in theatres had done so. Putting it bluntly, Paramount was not going to earn additional box office for the film in multiplexes. However, by rereleasing an alternate version of the film, the studio is turning back to the core fan base and giving them another product to pay for, while at the same time providing marketing for home video. Even if receipts for the super-sized release of "Anchorman 2" cover Paramount's costs, it was worth it for this last reason alone. Additionally, raising the movie's final gross figure may provide a bump in licensing fees during ancillary release windows.
If there was any question that Paramount's R-rated version of "Anchorman 2" was targeting super fans, then McKay removed all doubt in his own statement about the release:
If you're a hardcore Anchorman fan go see this. If you're not, stay very far away
Could it be any clearer?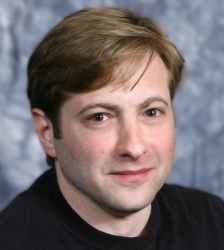 Latest posts by J. Sperling Reich
(see all)