The motion picture industry jump started their week with the surprising news that Dolby Laboratories, Inc. had reached an agreement to acquire Doremi Labs, a leading manufacturer of professional audio visual equipment, for USD $92.5 million in cash. The deal also includes a four-year earn out of USD $20 million which is contingent upon performance and other factors. As is customary, regulatory bodies both in the United States and internationally will need to approve the deal, though the acquisition should be complete by the end of 2014.
Dolby hardly needs an introduction. They've been providing audio and imaging technologies to the motion picture, broadcast and music industries for just shy of 50 years. The San Francisco based company is best known their proprietary noise-reduction systems, though they have also been at the forefront of multichannel audio, compression and broadcast transmission technologies. Dolby has annual revenue that has climbed from USD $327.9 million in 2005 to USD $909.6 million last year and net income that has grown from USD $52.2M to USD $189.2 million during the same time period. Its best year for both revenue and net income was 2011 when it rang up USD $961 million and USD $309.2 million respectively. The company's current market cap is USD $4.2 billion.
Doremi Labs, founded in 1985, may not be as much of a household name as Dolby, though over the past 14 years it has steadily built a solid reputation within the industry as the manufacturer of digital cinema servers. Its servers and integrated media block (IMB) is installed in over 47,000 58,000 movie auditoriums around the world and has been purchased by exhibitors of all sizes. The company, which has offices in Burbank, CA and France, also markets broadcast and post-production equipment as well as closed caption devices. As a private company Doremi doesn't report its revenue and earnings.
If one needed another sign that the global digital cinema conversion was coming to an end, beyond Hollywood studios ceasing the distribution of film prints, there is none better than this deal. Here is why we believe this acquisition is a smart move and makes perfect sense for both Dolby and Doremi:
Doremi
As mentioned, after more than a decade the rollout of digital cinema technology around the world has reached a saturation point. According to a February 8th presentation delivered by Media Salles in Berlin on February 8th, upwards of 87% of the world's movie screens have converted to digital projection as of January 1st of this year. Doremi has grown quite steadily due to the brisk sales of its digital cinema technology over the past decade. While the company brought in revenue from the sale of pro-A/V equipment and technologies, the lion's share of its earnings is likely derived from d-cinema related products.
Doremi would have seen sales volumes of existing digital cinema product lines plateau (if it hadn't already) and potentially decrease during the next three to five years. Demand for d-cinema equipment (servers, IMBs and projectors) will decline and new sales will be dependent on the construction of new theatres (new builds) and technology refresh cycles. This in turn leads to the risk of a loss in market share should exhibitors select equipment from other manufacturers.
From all appearances Doremi was in good shape to weather a cyclical sales plateau or decline. The company, headed by Camille Rizko its founder and President, was right-sized with only 130 employees. In addition, Doremi's strong engineering team is working on a slate of new products that include new hardware and software. An example of their handiwork is CaptiView, a closed caption system which was introduced a few years ago but the market for which is growing. Add to this the extensive and multinational dealership network Doremi has built up to sell such products.
It is our understanding that Dolby had previously approached Doremi about an acquisition on a number of occasions but to no avail. Actually this had become a perennial industry rumor, probably because it seemed to be a great move for Dolby at the time. If there was ever a time for Rizko to finally place a price tag on the company he has spent almost 30 years building it would be now, with revenues and market share at all time highs and industry manufacturers facing a looming sales cliff. This offered Rizko a certain amount of leverage in any acquisition negotiations.
The immediate effect Doremi's sale will have on the company is marginal, since it won't be approved by regulators for at least three to six months. Once the deal closes and Doremi is integrated into Dolby, we predict the number of redundancies will be limited to less than 20% of the workforce. Dolby will certainly want to retain Doremi's skilled engineers and effective sales force, though already has its own hefty marketing team. Natural attrition may also contribute to any employee reductions.
The biggest downside for Doremi in being acquired by Dolby is that it will have to forfeit its own company culture. Rizko has been successful in cultivating a small, tight knit organization in a relaxed, informal atmosphere that is a far cry from the corporate culture of a multi-billion dollar public company like Dolby.
Dolby
Though both organizations benefit from the acquisition agreement it is our opinion that Dolby comes out a big winner in the deal. The advantages for Dolby stretch far beyond procuring immediate technology sales and expertise. The long term strategic rewards the company gains are worth far more.
From a hardware perspective Dolby has always struggled with its digital cinema servers. In North America they were fourth in market share behind Doremi, GDC and Sony (in that order) and by November of 2012 had installed only 15,400 servers globally. In Latin America, one of the last territories to still be in the throws of converting to digital projection, Dolby's market share is about 12%.
The company's initial entry into the market in April of 2005 was with hardware that was faulted for being over-engineered and, in-turn, too costly. The requirements established by Digital Cinema Initiatives (DCI) that same year turned d-cinema servers into commodities and the margins on such hardware evaporated over time. Like many manufacturers in the space at that time, Dolby learned there was no premium to be made in replacing 35mm equipment.
Dolby fared better with its Digital 3D technology, however once again Dolby was outpaced by a competitive solution offered by another manufacturer; RealD. To date RealD can be found on nearly 24,000 screens worldwide and Dolby 3D is hovering around the 11,500 mark.
If one were to judge solely from the company's own press releases over the past year or two, it would appear Dolby had given up on its server and 3D product lines entirely to focus on an area it has traditionally excelled; audio. Besides a few trade show announcements pitching Dolby's full suite of digital cinema products, the company has exclusively been touting the success of Atmos the 3D audio format it introduced in April of 2012.
Supporting up to 64 speakers, including overhead height speakers, Atmos is among a new crop of sound format technologies dubbed immersive audio. Rather than using specific channels to deliver synchronized audio content, these formats are object based allowing filmmakers to mix a movie without having to worry about the exact theatre size nor speaker setup. The first movie to be released using Atmos was Pixar's "Brave" and within its first two years the number of titles supporting the format has leapt to more than 85.
Atmos is a perfect example of Dolby firing on all cylinders. They are offering a technology that improves the cinema going experience and rather than try to sell distributors and exhibitors on Atmos, the company has turned directly to filmmakers who love the enhanced audio so much they are requesting to use it on their upcoming releases. By the end of last year 100 different exhibitors had installed Dolby Atmos technology on more than 300 premium screens in 33 different countries. On top of that, the company was able to sell its own hardware, the CP850, in order to facilitate playback of Atmos.
Of course, Atmos isn't the only immersive audio game in town. Dolby faces competition from Auro 11.1 by Barco who last year teamed up with high-def audio companies Auro Technologies and DTS, Inc. to expedite the development of an open format for the production and distribution of immersive audio. Powerful members of the film industry itself seconded this notion as Dolby acknowledged in their most recent 10-Q from January of 2014 ():
To date, no standards exist for object audio playback in cinema. However, both the North American Theatre Owners ("NATO") and Digital Cinema Initiative ("DCI"), a group representing the top Hollywood studios, have encouraged the development of an industry standard for object-oriented audio. We will continue to collaborate with these industry participants since the outcome may impact future adoption of our products.
What theatre owners and studios are trying to avoid is the kind of sound format war which last occurred during the 1990s when Dolby, DTS and Sony began marketing various flavors of 5.1 and 7.1 digital surround sound. It required distributors to mix content in multiple formats and create multiple versions of a title based on where a film was meant to be shown. In short, it was cumbersome and expensive for all involved, except of course for the companies selling the technologies and earning small fortunes along the way.
For both Dolby and DTS, the latest immersive audio format battle in cinemas is only a means to end. The ultimate objective is becoming the de facto standard for next generation audio in the home. Licensing this type of intellectual property at high margins to consumer electronics manufacturers is where the real money is. But to achieve this goal Dolby has to gain as much market share as possible in the theatrical space. Doing so will ensure that creatives request their content be mastered in Atmos for presentation in cinemas (and possibly played back on equipment purchased from Dolby).   Once mastered in Atmos for theatrical release, it's just as easy for a studio to release it on home video with immersive audio. And once there is home video content available with Atmos audio, there will be demand for consumer electronics manufacturers to market products that can play it back on newly purchased devices. All the while Dolby will be collecting licensing fees along the way.
This series of knock-on effects is precisely how the last audio format war played out. Dolby competitors such as DTS have the same endgame in mind. However with no horse in the cinema race (after selling their cinema division and technology in 2008) DTS has no way to push for theatrical content to be mastered in its own multi-dimensional audio (MDA) format. This handicaps them when such content transitions into the home. This is why DTS is quick to back an open format for immersive audio in the cinema, yet when asked, often declines to elaborate on their proprietary consumer audio technology, Neo:X.
One of the major reasons for Dolby to acquire Doremi is because it gives them a hardware install base with a much larger footprint than their own. It gives the company a direct line into cinema booths, ensuring that more than 62,000 screens globally will have digital cinema equipment that is Atmos enabled. Dolby themselves have outlined this very thesis in January's 10-Q:
A decrease in our ability to develop and introduce new cinema products and services successfully could affect licensing of our consumer technologies, because the strength of our brand and our ability to use professional product developments to introduce new consumer technologies would be impaired.
There you have it. Without a way to "successfully" market products and services into the cinema, the more lucrative consumer technology licensing business could be threatened.
The acquisition comes with the added benefit of taking on a seasoned sales team with vast industry relationships which has been put together by Doremi's Vice President of Digital Cinema, Michael Archer (who was previously a senior manager at DTS). The trusted reputation of both companies, combined with a massive existing customer base, should enable Dolby to maintain and grow its newly purchased market share during upgrade cycles.
As if that weren't enough, Dolby has been working on Dolby Vision, a high dynamic range (HDR) imaging technology the company unveiled at the International Consumer Electronics show in January. The technology has been developed to increase brightness and the color gamut of photographic images on screen allowing for increased detail and more saturated color. Those who saw prototype television monitors supporting Dolby Vision at CES reported back that the image quality surpasses that of 4K Ultra HD.
It has already been suggested by everyone who has seen the demonstrations of Dolby Vision that introducing such bright images in a cinema setting would be truly disruptive and quite possibly help the technology become adopted more readily in the consumer space. Gee… where have we heard that before?
To help Dolby jump start its plans for bringing its HDR technology to theatres surely it couldn't hurt for the company to find a really good partner to work with. Ideally it would be one that has a ton of experience engineering and marketing high-end secure cinema playback equipment to an established worldwide clientele.
All joking aside, it is precisely this kind of synergy that leads us to believe the Dolby acquisition of Doremi is a wise, beneficial move for all parties involved.
Update: Shortly after publishing this post it occurred to us that we neglected to define an additional advantage Dolby gains by acquiring Doremi. Presently Doremi's IMB and integrated media server (IMS) includes Barco's Auro 3D audio codec. Future versions may drop support of the competing audio format. Thus, by purchasing Doremi's install base Dolby could potentially create a barrier to entry for competitive audio formats. This possibility may be something regulators investigate further, though whether any such action on Dolby's part violates any existing rules or legislation of any territory would require more research.
In the U.S. there maybe little regulators can or must do to prevent Dolby from removing or not including competitive audio codecs in its product line. After all the company's customers always have the option of requiring or standardizing around alternative open formats and have an extended history of doing just that.
As well, should Atmos become the prevalent audio format used by the film industry Dolby could boost its own equipment sales by not licensing the technology to other manufacturers. This is a less likely scenario since licensing the Atmos codec for use in products marketed by competitors only helps increase adoption of the format which has financial benefits that outweigh whatever equipment sales might be lost. It should be noted however, that unless Atmos is included in standards set by an organization such as SMPTE, Dolby may not be required to provide a fair, reasonable, and non-discriminatory (FRAND) license and can price the technology at whatever level the market will bear.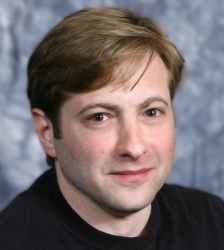 Latest posts by J. Sperling Reich
(see all)