[advanced_iframe securitykey="da39a3ee5e6b4b0d3255bfef95601890afd80709″ src="https://www.kickstarter.com/projects/205072480/restore-the-rialto-theater/widget/video.html" width="590″ height="443″ marginheight="500″]
On Wednesday the Los Angeles Times ran an op-ed piece by Jordan Stancil, who operates the Rialto Theater in Grayling, Michigan, providing him a forum to plead the case for saving independent cinemas, specifically those in small towns. With the conversion from 35mm film to digital projection, such theatres are finding it difficult or impossible to afford digital cinema equipment and are in danger of shuttering.
As we near the completion of the digital cinema conversion in North America, and as distributors (purposefully or forcibly) end the support of 35mm film the issue has slowly been gaining wider attention. Stories with headlines such as "Small Cinemas Struggle As Film Fades Out Of The Picture", which ran on National Public Radio in January, are sure to be popping up more frequently, just as a year or two earlier the same outlets were running stories like "Ohio Movie House Screens Its Last Reel-To-Reel".
It's obvious why the Los Angeles Times would want to jump on the band wagon of this matter given their ties to a city dominated by the motion picture industry. They even went a step further by allowing a theatre owner to make a direct and impassioned appeal to readers. What's more, the essay is as well written as the "Restore the Rialto Theatre" Kickstarter crowdfunding campaign it is meant to promote. This is despite a few suggested solutions which are non-starters or need more thought. More on this in a moment.
Presently no one is certain exactly how many cinemas are facing closure if they don't convert to digital. The National Association of Theatre Owners put the number between three and four thousand screens at the Inter-Society meeting this past January. Like the Rialto, many of these theatres are located in small, remote towns of only a few thousand residents.
What makes the Rialto such an interesting case is that the cinema was originally founded in 1915 by Stancil's great-grandfather. The theatre has remained family run throughout its history, which includes a fire that destroyed the original building. Before sound was brought to movies, Stancil's great-grandmother provided piano accompaniment during showings. It very well may have taken the care, love and appreciation of a family to keep the Rialto afloat for almost 100 years. As Stancil explains in his piece, that family extends beyond his own to the citizens of Grayling for whom the theatre means quite a lot:
"When I consider what the Rialto means to this town of 1,884, I sense what a blow to rural America this loss of movie houses will be. The independent movie theater retains an outsize role in these communities that is quite unlike that of a city or suburban multiplex. In Grayling, our Art Deco theater (rebuilt in 1930 after a fire) is the architectural landmark on the main street of town. It is the only venue that draws large crowds to downtown year in and year out. Quite apart from any historical importance, closing this theater would irreparably deform the center of our town.

There is more at stake than just the fate of a speck on the map of northern Michigan. Small-town movie theaters still have a national purpose: the integration of far-flung places into our national culture. Every time we show a blockbuster on opening night, every time we screen a documentary or a foreign film, every time our audience feels empathy for a character the likes of whom they might never encounter in real life, we are issuing a reminder: yes, this little town is part of the wider world."
Stancil's point has not been lost on industry executives from companies both large and small. As was pointed out during January's Inter-Society meeting, these small town cinemas might be the only theatre for hundreds of miles, serving rural populations beyond their immediate borders. And Hollywood studios are no longer just content producers, they are also consumer products companies who have a vested interest in keeping the habit of moviegoing alive. From a business standpoint, a small town cinema not only helps with a theatrical release, but it maintains the overall desire to watch movies. This in turn helps drive home video sales (not to mention the electronics to view movies at home) and even television licensing revenue.
As mentioned, the Rialto has taken a proactive approach to securing their own future by launching an online fundraising effort in what could be cited as a textbook example of how to run a Kickstarter campaign. They have a number of interesting, limited rewards for backers at various pledging levels and a phenomenal video (see above) featuring local native George Blaha, a play-by-play announcer for the Detroit Pistons. With eight days still to go, their campaign is roughly USD $4,000 shy of meeting its USD $100,000 funding goal, which it will likely meet. This means the Rialto can afford a digital projector and a few renovations, living on to play movies for future generations.
For those small town theatres who aren't able to mount such a fundraising drive, Stancil would like to see the film industry step in an lend a hand to independent cinema operators struggling with the digital conversion. He suggests one way to aid such theatres would be for studios to offer:
"…a small rebate on the film rental fees paid in recent years to be applied to making the digital transition. That would link any assistance to the theater's actual contribution to the studios' bottom line, and enable small markets to continue generating revenue."
Studios have actually stepped to the plate with assistance in the form of virtual print fees (VPFs); payments made to offset and subsidize the cost of digital cinema equipment. Unfortunately, the VPF model usually doesn't work for most small town indie cinemas. The concept of tinkering with film rental is an idea that was dismissed early on when the VPF was being conceived. Any studio executive will tell you that lowering film rental is a slippery slope, for once it is reduced it becomes difficult to bring back to normal levels in the future.
Similarly, the idea of allowing small town theatres who show movies off-the-break to play releases with high-def or non-DCI projectors, a suggestion not made by Stancil but which has been brought up at industry gatherings for years, raises the fear of a potential contagion effect with larger cinema chains and international exhibitors.
The question of how to rescue independent theatres or help cinemas in rural locations make the conversion has been one the industry has grappled with for the better part of the last 15 years. There is no easy answer. No quick fix. If there was, it surely would have been applied already.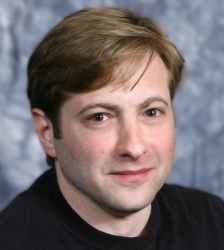 Latest posts by J. Sperling Reich
(see all)