[youtube width="560″ height="315″]http://youtu.be/oyEup3gG53E[/youtube]
AMC Theatres is taking a page out of the latest marketing play books with its new online series "Versus". The first episode was posted to their website, via YouTube, on Tuesday, January 28th.
The show is hosted by blogger John Campea and the format centers around two opposing advocates defending their viewpoints on a hotly contested issue. At least that's Campea explains it. Not sure determining who gives the better super hero performance, Robert Downey Jr. as Iron Man or Christian Bale as Bat Man, is an issue that is either hot or all that contested. Even so, "Versus" marks AMC's latest attempt at content marketing.
If you haven't heard the phrase "content marketing" yet, I can assure you that will change soon enough. By the end of 2014 you'll be bombarded with so much content marketing the mere mention of the practice might send you running in the opposite direction. You know, kind of like the way traditional marketing does now.
That's actually why content marketing was born in the fist place; consumers stopped responding to traditional marketing methods, so corporations began to attract their attention by producing and distributing relevant and informative content. The marketing technique requires the creation of media such as e-books, blogs, magazines, videos, podcasts, etc. that enhance the entire category in which a company operates.
Some classic, often cited, examples of content marketing include the Lego Club and its associated magazine, which help promotes Lego and the Cleveland Clinic's Health Hub, an online health resource published by the academic medical center. Probably the paradigm that sets the bar for most content marketers is the Red Bulletin, a magazine for adventuresome thrill seekers published monthly by Red Bull, which manufactures an energy drink. Red Bull has proven that the readership of the Red Bulletin matches the demographics of the customers they are trying to acquire. It's also served to raise the public's awareness of the brand itself.
Content marketing isn't exactly a new concept. Companies have a history of issuing research papers and reports on broad subjects in the form of white papers which have traditionally acted as a form of business-to-business marketing.
AMC isn't exactly a newbie at content marketing either. For the past couple of years they have run a movie news blog that could be accessed directly or through a link on their main website. The blog has gone through a few iterations since it first appeared and now seems to be called simply AMC Movie News. Nor is AMC a rookie at producing online videos in a news or game show format. The exhibitor's YouTube channel presently has more than 134,000 subscribes and each episode of their daily news program "AMC Movie Talk" regularly gets over 30,000 views.
To provide some perspective on the daily news show metrics, these views only represent those generated from the YouTube platform and do not take into account any of the shows audio only or video downloads on other platforms. For instance, the show is turned into a podcast which can be subscribed to via iTunes. Many podcasts are considered successful when they have over 25,000 subscribers. At 50,000 daily subscribers you'd be a runaway hit. In other words, AMC is doing well with its daily news show if they are consistently getting over 30,000 views on YouTube alone. Keep in mind, the videos remain online and can be viewed at any time in the future.
The whole goal of content marketing is for a company to add value to a constituency that might be interested in the products it manufactures. It's not marketing directly, but marketing through education and ongoing discussion or conversation. In that regard, "AMC Movie Talk" looks as if its successful, though the jury is still out on "Versus".
If the first episode is any indication, I'm not sold. It features two staffers, Erin Darling and Jon Schnepp, arguing over the previously mentioned contrived super hero issue. In an attempt to involve viewers AMC is running a poll to determine which actor does a better job in their roles; Downey Jr. or Bale. The format highlights one of the hurdles AMC faces with its content marketing efforts. Unlike newspapers or magazines, AMC isn't trying to present an objective viewpoint. After all, it's not as if those working on AMC Movie News or AMC Movie Talk can trash the movies being released into AMC's own theatres.
Still, even though not every exhibitor has the capacity or financial resources to try their hand at content marketing in such a major fashion, it's nice to see those that do, like AMC, give it a go.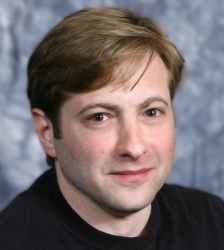 Latest posts by J. Sperling Reich
(see all)