[youtube width="580″ height="326″]http://www.youtube.com/watch?v=s1N5MB8aD84[/youtube]
Leonard Maltin is a well known American film critic and historian who rose to prominence as the movie reviewer for "Entertainment Tonight", a daily television news program. He has written several books including "Leonard Maltin's Movie Guide", which is updated annually. In other words, Maltin is a bit of an expert when it comes to going to the movies; an aficionado, a connoisseur, if you will.
So, it should come as no surprise that when Maltin posted a video on YouTube ranting about a negative experience he had recently at a Los Angeles multiplex, more than a few movie buffs took note and began making its existence known via blogs and social media. The video (embedded at the top of this post) was published on November 4th and in less than 24 hours has racked up more than 4,400 views. I wouldn't be surprised if the video soon went viral causing the view count to spike by multiples in the hundreds.
This is not because Maltin's comments in the nearly four minute piece are inflammatory, exploitive or even all that unique. If Maltin's comments stand out for any reason at all, it's simply because of how accurate they are. He is able to put into words what so many of us feel when visiting a modern North American multiplex these days.
As Maltin explains in the video, he went to a local multiplex to attend his first live alternative content event (on October 23rd); a revival of Stephen Sondheim's "Merrily We Roll Along" being performed in London's West End. He reports that the auditorium was full when he arrived (which is good to hear), but that there was no sound during the preshow. This didn't bother anyone until a minute or two before the event was to begin.
While some attendees yelled "sound" to what Maltin knew was an empty projection booth, he ventured into the lobby and collared an usher who relayed the problem to the appropriate theatre personnel who were able to fix the sound issue at the last possible moment. Unfortunately, the story doesn't end there. During a 15-minute intermission in the middle of the event, the house lights were never raised, leaving patrons stranded in the dark.
Despite all of the new fangled digital technology Maltin argues that movie theatres should still be focused on patrons. During one particular choice moment of his rant Maltin provides a bit of free advice for cinema owners:
"…movie theaters still need people. People with brains. People with common sense. And managers who understand what business they're in. If you are so disinterested in being a movie theatre operator – or exhibitor, whatever you want to call it – that you can't use a little brain power to know that for special events you need somebody there supervising the show, then you ought to just open an Arby's franchise. Don't be in the movie theatre business."
Maltin goes on to point out that the premium cinema experience is the only part of the exhibition business that is presently growing. Whether that's actually true or not might be debatable, though I'd have to agree with one Maltin's final statements:
"People will pay more to have a better experience going to the movies."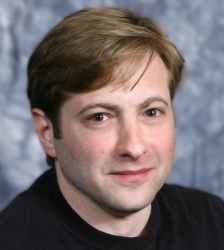 Latest posts by J. Sperling Reich
(see all)