When "Machete Kills" opened in North America on October 11th, more than a few media outlets took the easy route when reporting its disappointing box office returns by referring to the film as "DOA" (as in dead on arrival).
After witnessing the disappointing debut of "Machete Kills", Regal, the largest cinema chain in the world, is being proactive in trying to bolster the revenue potential of the screens on which the title is booked.
The circuit has emailed a buy-one-get-one-free offer for the release to members of its Crown Club loyalty program. Members will receive one free ticket to "Machete Kills" for every ticket they purchase to see the film on Saturday, October 19th. To make the offer more enticing (if that's possible), Regal is also throwing in a free small popcorn with each ticket.
Before the adoption of digital cinema, theatre chains such as Regal may have opted to not book a box office dud for a second week. However, the virtual print fee (VPF) deals under which a majority of cinemas now operate require a release to be played for a minimum number of weeks to qualify for a payment. That is not to say this is the case with Regal and "Machete Kills", merely an observation.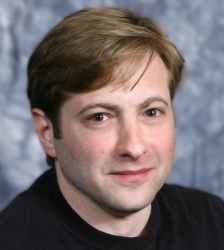 Latest posts by J. Sperling Reich
(see all)