[youtube width="575″ height="431″]http://www.youtube.com/watch?v=LiKS6k6LOvw[/youtube]
Here is a follow up to our story back in early-September about Honda's Project Drive-In Campaign which was launched this past summer. What began as a way to help five of the roughly 150 outdoor theatres throughout the United States convert to digital projection has wound up being such a hit that Honda has expanded and extended their effort.
More than 2.5 million votes were cast for the 116 participating drive-in theatres that are participating in the fundraiser. Originally voting was scheduled to end on September 9th with winners being announced shortly thereafter. The campaign was so successful that Honda will now push the date back to the end of 2013 hoping to aid as many theatres as possible.
Almost immediately the car manufacturer added four additional drive-ins to the initial five, bringing the total number of cinemas receiving contributions to nine. The addition of the four ozoners (as they are known in the biz) was made possible thanks, in part, by a contribution of two digital projectors from Christie Digital Systems, the company supplying equipment for Project Drive-In.
The nine drive-ins to win the original poll were as follows (in alphabetical order):
99W Drive-In in Newberg, Ore
Cherry Bowl Drive-In in Honor, Mich.
Graham Drive-In in Graham, Texas
McHenry Outdoor Theater in McHenry, Ill.
Monetta Drive-In in Monetta, S.C.
Ocala Drive-In in Ocala, Fla.
Saco Drive-In in Saco, Maine.
Starlite Drive-In in Cadet, Mo.
Stateline Drive-In in Elizabethton, Tenn.
These theatres were notified in the last week of September that they would receive digital projection equipment as part of Project Drive-In. Honda produced a touching video of the winners being notified which can be seen above.
With studios expecting to end distribution of 35mm prints within the next year and film stock presently more difficult to come by, any cinema, drive-in or otherwise, that doesn't convert to digital will be unable to show new releases or be forced to shutter operations. For drive-ins, many of which operate only during summer months and barely break even, the average digital conversion cost of USD $80,000 per screen is out of reach. Receiving assistance from efforts such as Project Drive-In is the only way such theatres can remain open in a digital world.
Upon announcing the original Project Drive-In winners, Alicia Jones, Manager of Honda & Acura Social Marketing at American Honda Motor Company stated:
"The emotional reactions we received from the first five winning drive-ins helped us realize the real world impact Project Drive-In is having on these small businesses and their surrounding communities. With such widespread participation by communities across the nation, we are honored to increase our support of even more drive-in theaters and continue to rally the public to help keep the spirit and experience of drive-ins alive and well for years to come."
When it was made public Honda would keep the Project Drive-In campaign alive until at least the end of the year, Ms. Jones was back to say:
"It's not often that a company gets the opportunity to help preserve an American pastime. It has been an honor and a privilege to bring national and local attention to the fate of drive-ins and to meet the passionate owners of these small businesses. We hope that the #SaveTheDriveIn movement continues in the effort to help keep more drive-ins open for the next generation."
To further the cause, Honda has set up a crowd funding campaign on Indiegogo that presently has 1,204 people pledging nearly USD $50,000 toward a USD $100,000 goal. One of the perks being offered at the USD $50,000 level is a 2014 Honda Odyssey Touring Elite, which makes sense since you wouldn't want to show up to the drive-in you help save without an automobile.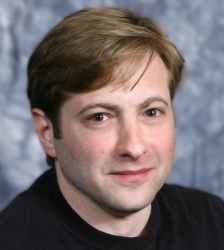 Latest posts by J. Sperling Reich
(see all)