[youtube width="560″ height="315″]http://www.youtube.com/watch?v=zh2ULhXtqYU[/youtube]
In film school I was taught how extremely effective a "ticking clock" can be in storytelling, especially when used in suspense movies. Now, this plot device is being employed to discuss the survival of the venues in which some of those films are shown; drive-in movie theatres.
With summer drawing to a close in the northern hemisphere so to is the season in which most, if not all, drive-ins operate in the United States. As the owners of drive-in theatres shutter their complexes for the winter a majority of them are uncertain how they will open again next summer, unable to afford the conversion from 35mm to digital cinema. Honda, the world's seventh largest automobile manufacturer, is in the midst of a campaign to assure that at least five of the remaining drive-ins in the U.S. will make the transition.
Starting in mid-July the plight of the country's remaining drive-ins received a flurry of media attention thanks a Washington Post article which featured two Virginia theatres; the Family Drive-In Theatre and the Goochland Drive-In. This year marks the 80th anniversary of the first drive-in in Pennsauken, New Jersey., a state which ironically no longer has any drive-ins. By 1958 the number of drive-ins in the U.S. had peaked at more than 4,000, however by the late 1970s and throughout the 1980s cable television and VCRs began to steal away customers.
Today there are roughly 600 drive-in movie screens at 357 locations throughout the U.S., most of which still use 35mm to screen films. Because many studios expect to stop distributing celluloid prints by the beginning of 2014, if a drive in doesn't convert to digital before next summer, they will likely find themselves without any movies to show. Thus, the ticking clock.
A few months back I was in a meeting with an executive for a d-cinema integrator who believed drive-in theatre owners only have themselves to blame for not being prepared for the transition since the switch to digital has been coming for more than half a decade. They could have been retaining earnings over the years for an eventual conversion, he pointed out. It's a convincing argument, one I tended to agree with. That was until many of the recent news stories reminded me how operators of drive-ins barely recoup their annual expenses under current business conditions.
Just ask James Kopp, manager of the Family Drive-In, who told the Post:
"I don't make a salary. What money comes in goes straight to the drive-in."
Lee Burgess, owner of the Highway 18 Outdoor Theatre near Jefferson, Wisconsin put it more bluntly when talking to Bloomberg last December:
"It's a terrible business financially. None of the major cinema companies, like AMC, own drive-in theaters. There's a reason for that. They don't make money."
If drive-in theatres can not sustain themselves as ongoing business entities, it begs the question of whether they are salvageable at all as anything more than historic cultural attractions. It's not unprecedented for businesses once considered cultural institutions to disappear into the pages of history books. Just look at carhops, roller rinks and drug store soda fountains.
This idea of cultural history (along with public good will) may be what's motivating Honda's campaign. The company could easily save 8.5% of the remaining drive-in screens for less than what they spent on a single ad during last year's Super Bowl and instead are focusing on five theatres, or 1.5%. Whatever the percentage, those of us in the exhibition business should be grateful for assistance in keeping drive-ins open no matter the size or form it comes in.
Some drive-in owners have taken that kind of thinking to heart by asking their patrons to participate in raffles and Kickstarter campaigns.
While all this media coverage and Honda's current Project Drive-In campaign may have altered my thinking on the affordability of digital cinema for drive-in operators, it hasn't left me with any false hope there might still be film prints for them to play next summer. That's more than I can say for some theatre operators.
I was a little surprised to read a quote from John Vincent Jr., owner the Wellfleet Drive-In Theatre in Cape Cod, Massachusettes and president of the United Drive-In Theatre Owners Association, who in July told the Lake County Daily Herald:
"Hollywood has not been very helpful in providing a hard-core date. We've all assumed this will be the last summer for film, but nobody has come out and said, 'This will be the drop dead date for film.'"
Thanks to Kodak's bankruptcy and film production being terminated by alternate manufacturers, it is impossible for studios to provide a "drop dead date" on 35mm. None can be certain when it will be too difficult (or expensive) to source additional print stock. This mere fact should tell any drive-in owner, for better or worse, we are now passed the expiration date on 35mm film prints. Hopefully we won't be saying the same about drive-ins next summer.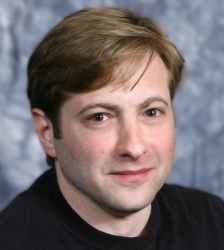 Latest posts by J. Sperling Reich
(see all)