AMC has found an interesting way to promote both the opening of a new theatre and, at the same time, its loyalty rewards program. In advance of opening the newly renovated AMC Fallbrook 7 complex, the cinema chain has invited members of its AMC Stubs program to attend an evening of free screenings at the theatre this Friday, September 27th.
First, a little history on the re-opening of the Fallbrook 7.
AMC took over the theatre at the Fallbrook Center in West Hills, CA earlier this year when Laemmle Theaters abandoned the site after deadlocking on a new lease agreement with the mall's owner, Chicago-based General Growth Properties. When Laemmle originally made public the closing of the Fallbrook 7, which is a few miles from my home, I suspected the property owner may have been hoping to attract an exhibitor with deeper pockets. Sure enough, within two weeks of Laemmle's announcement, AMC Theatres swooped in and took over the lease.
Moviegoers who patronized the Fallbrook 7 regularly, many of them senior citizens, were disheartened to hear of Laemmle's plans, since it was one of the only cinemas in the west San Fernando Valley to play arthouse titles. An older theatre, it was also known for sometimes scratchy projection and sloped floors. Upon announcing their intention to take over the multiplex, AMC tried to assuage any fears longtime customers might have as evidenced by Mark McDonald, the circuit's executive vice president of development, telling the Los Angeles Times:
"We also understand there's a passionate group of guests who have loyally relied on this location, and we're looking forward to meeting the needs of the current guests while welcoming in new guests through our programming and amenities."
Some of those amenities were added during renovations AMC undertook at the Fallbrook 7 starting this spring to include stadium seating, digital projection and expanded concession offerings. Though the theatre was slated to remain open during construction, it was temporarily closed. Apparently AMC also installed "deluxe, leather recliner seating" throughout the complex, as they highlight in their email publicizing Friday's free screenings.
The movies being shown are all several months old. In fact, "The Great Gatsby" and "42" have already been released to home video. Hats off though to AMC for coming up with a marketing campaign that helps spread the word about Fallbrook 7's re-opening and renovation. Presumably part of the strategy here is to invite patrons into a new multiplex, show them a good time and then send them out into the community to build word-of-mouth.
By limiting participation in the promotional event to members of its AMC Stubs program, the company is ensuring those who attend will be their most loyal customers. As a Stubs member myself I received the email announcement about the event. I'm not sure if AMC sent the same email to non-Stubs members. It certainly wouldn't be a bad idea as a means of marketing the benefits of their loyalty program.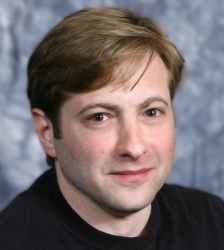 Latest posts by J. Sperling Reich
(see all)